Helen Buckingham calls for bringing patients and clinicians together to design future services that meet both their needs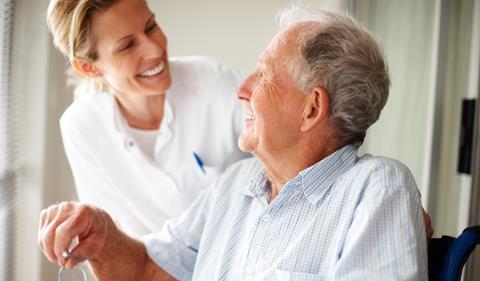 The coronavirus pandemic has cemented the NHS more firmly into the hearts of people across the UK than ever before. The public has accepted enormous changes in the way the NHS delivers services, almost without batting an eyelid.
As lockdown restrictions are slowly raised, we will start to see whether they have accepted those changes as an emergency measure, but expect the way they access services to soon return to "normal". Or whether, like many staff and leaders within the NHS, they continue to welcome them as a "new normal".
But could high levels of support for the health service paradoxically be an obstruction to its future development? How should leaders balance staff enthusiasm for change with a fearful public seeking reassurance more than ever that the NHS will be there for them?
Changing times
Many in the NHS have welcomed their newfound ability to make change at pace, and are keen to capture that "can-do" attitude for the future. But outwith an emergency, the NHS has a legal duty to consult on "substantial" change – the term substantial not being defined in law – and a moral duty to engage effectively with patients and the public on service change that goes beyond that formal legal duty.
The history of the NHS is littered with failed attempts at service change. In our Lessons from history series, I wrote about the importance of good and enduring public engagement in enabling change to happen. Fear of loss often lies at the heart of public opposition to change, and it's likely that fear will only be exacerbated by the pandemic experience.
But it is likely some of those conversations will need to be had. We know that in urban areas, leaders are reconfiguring existing services to establish "covid-free" sites to restart elective services, which has implications for the location of services, including emergency departments, paediatrics and complex surgery. In rural areas where it is less easy to reorganise services between hospitals, there may be longer delays in returning to "business as usual", and waiting lists may grow differentially in different areas.
These changes are still being introduced as "emergency changes" that do not require public consultation. But there will be a limit to the public and political tolerance of change and inequity over a longer period. And there will be concerns that "emergency" changes will become permanent – the below-the-line comments on this HSJ report on changes in Birmingham and Solihull already assume that will be the case.
Hospitals remain the "heart" of the NHS for much of the public. They are loved by communities, and recent slogans might only strengthen opposition to changes in hospital services. "Protect the NHS" is similar language to that used in public campaigns such as "Save our hospital".
However, the NHS long-term plan was the latest in many policy documents setting out a vision of the health service that is much less hospital centric. Indeed, much of the NHS response to covid-19 has been in line with the plan's vision. The shift to digital GP consultations and outpatient appointments. Primary Care Networks enabling collaboration across GP practices and building stronger links between GPs and other professionals in the community, supporting people to remain at home. Changes that have been discussed for years, are being implemented now more rapidly than we ever imagined possible.
Aligning the public and the plan
Yet there are real opportunities to be gained from joining the dots between the redoubled public interest in the NHS and frontline teams' enthusiasm for change. Public trust in health professionals is high, and many of the changes that professionals want will be incremental. Building relationships early, and ensuring patient voices are heard, all contribute to a greater public understanding of – and even demand for – larger changes.
"The public" and "patients" are not synonymous. The wants, needs and fears of regular users of services, especially those with long-term conditions, are not the same as those who use services infrequently. The latter, less familiar with the day-to-day realities of the NHS, can often be more resistant to change. But the case for change can be built through working with patients, and with groups representing the wider public.
Leaders in trusts, clinical commissioning groups and integrated care systems therefore need to encourage and enable clinical staff to build direct connections with patients and representative groups as they develop their plans – even those which represent small changes to clinical practice.
There has long been a rhetoric on focusing on "what matters to patients" while actually taking decisions based on what matters to clinicians. Over the last few weeks, the lived experience of healthcare workers has been more visible to patients and the public than ever before. There is a real opportunity now to bring patients and clinicians together and to design future services that meet both their needs.

Helen Buckingham is director of strategy and operations at the Nuffield Trust