Those picked to lead the new era of commissioning support have a golden opportunity to move beyond backroom work and show how they can facilitate new models of care. By Jennifer Trueland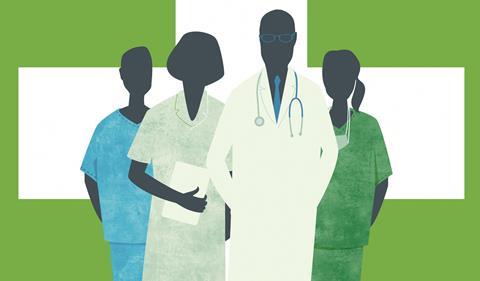 Early in 2014 when Somerset Clinical Commissioning Group was exploring plans to centralise stroke services, closure of one unit was very much on the table.
A service review had assumed that stopping stroke services at Yeovil Hospital would offer clinical benefits, and provide the best service possible within available resources.
But when the CCG turned to the Geographical Information System team at South West Commissioning Support Unit, these assumptions were turned on their head.
Following a sophisticated mapping process looking at time and travel implications, it was discovered that the clinical benefits of closing Yeovil were smaller than had been expected and that added travel times could have an impact on stroke treatment. The evidence was clear, and the CCG decided to retain the unit.
'CSUs can highlight where they add value in bringing together various players across a local health economy'
According to Trevor Foster, GIS and primary care manager with South West CSU, the specialist mapping service is beginning to attract attention across the NHS and beyond. "The good thing about being part of the CSU is that people are becoming more aware of the service we can offer. This technology can make a real difference to patients and add value for commissioners."
South West CSU (which will merge on 1 April with South CSU and Central Southern CSU) was among the commissioning support units to win a place on NHS England's commissioning support lead provider framework.
Following a rigorous procurement process and a number of mergers, six CSUs and various independent sector bidders were selected for their ability to deliver the best support services to CCGs and other commissioners.
It's been quite a journey for CSUs since they started two years ago, says Andrew Kenworthy, director of CSU transition programme at NHS England. "They've been through many changes and many new skills have been learned along the way. The lead provider framework is ensuring that CCGs have real choice over quality assured providers."
The changing landscape around CSUs – not least the rationalisation – means that they have a great deal to offer, in terms of specialisation (such as the mapping example above) and in providing services at scale, says Mr Kenworthy.
He points to the value that CSUs are adding at a national level, for example, by looking at waiting lists and waiting times – and "cleaning" them up so that only those who should be on the lists are there.
Another national project has involved work to ensure that when a patient gets a diagnosis of dementia in one part of the health service, that information is shared across all parts of the system, which should ensure that the patient gets better co-ordinated care.
Rise to the challenge
He acknowledges that the challenges are far from over for CSUs, which like the rest of the commissioning world are having to up their game by developing new skills and expertise in areas such as outcomes-based commissioning. But he believes the framework will help.
"The framework is about making sure that CCGs have a choice over quality accredited providers," he says. "Yes, CSUs will have to compete for business, but those on the framework can show that they are 'best in class' standard."
Nick Relph, managing director of South East CSU, says the launch of the framework is an exciting time and brings real opportunities. "It's as if we have a licence to operate," he says. "It shows we can provide excellent support. I would hope that CCGs would see we have a deep passion for the NHS, and the knowledge and commitment to work towards realising the vision in the Five Year Forward View."
He believes that CSUs have an important role to play in supporting CCGs in developing new commissioning models, but also in helping to foster relationships across the local health economy. His own background – former roles include chief executive at a primary care trust and strategic health authority – has given him a good overview of the challenges faced by different parts of the system, and he believes that CSUs are ideally placed to foster the "disruptive innovation" that is part of improvement.
Beyond boundaries
Across the country, each CSU can point to examples of where they are adding value, with some initiatives reaching well beyond what might be seen as their natural geographical boundaries.
For example, North of England CSU is aiming to grow sales of its innovative business intelligence tool RAIDR.
RAIDR (Reporting Analysis and Intelligence Delivering Results) has been praised for turning data into usable information, and has been taken up by more than a fifth of GP practices across the country.
Similarly, Arden and Greater East Midlands CSU has been attracting national interest in its new integrated model of care, Discharge to Assess, which aims to improve planned discharges for older people unable to return home unsupported.
'CSUs' unique position as an "insider-outsider" organisation brings huge insight'
The successful CSUs can also highlight where they are adding value in bringing together the various players across a local health economy. For example, Midlands and Lancashire CSU has delivered collaborative modelling exercises to help commissioners and providers reach a shared view about likely future acute sector capacity requirements.
Keith Douglas, managing director of South CSU, believes that CSUs are evolving, as are relationships with commissioners. "At the start I think the relationship was more transactional – CSUs were there to provide backroom services at scale. But over the last year we've been involved in more transformation and project work.
"At first, it was CCGs asking us to provide a service, but now they are seeking our advice."
The unique position of the CSU as an "insider-outsider" NHS organisation brings huge insight and benefits, says Mr Douglas, a former radiographer and NHS manager. "I've always spoken of my personal need to understand the benefits that our work brings to patients," he says. "I'm proud of what we've achieved so far and excited about what's to come."
Andrew Kenworthy on six leaders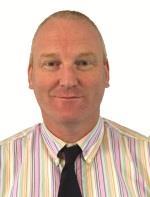 Over the past few years, commissioning support units in England have been on a journey which has seen them evolve into market leaders.
They've implemented many changes, developing skills along the way. Now they are in a very strong position to deliver specialist services, not just for clinical commissioning groups but also for other clients in both the public and private sector.
They are adding value on a national level, delivering services at scale, and the nature of their work is very diverse.
Their journey has been considerable and there have been many changes along the way. In 2013, there were 23 CSUs and, once the current planned mergers are in place, there will be six on the lead provider framework (LPF). The process for inclusion on the LPF has seen some CSUs fall and some merge to create stronger and more efficient organisations. Those which are now on the LPF can be seen as a "best in class" standard.
Independent evaluation has shown these CSUs are on a par with the best that industry and the NHS have to offer.
They sit alongside private organisations which have also made it onto the framework. All have challenges ahead. They are now in a competitive market, and they need to strive to make their services best value.
They will need to develop further skills. But we are confident they can continue to provide a breadth of innovative commissioning support services which not only deliver value for money but have a real impact on improving health and health outcomes.
CSUs have helped clinical commissioning groups achieve substantial savings and improve services, as the examples on the following pages show.
They've worked with patients to ensure services are tailored to local need, have delivered innovative IT solutions, and have made a real difference to the quality of services being delivered.
They are contributing to the future of the NHS and to the NHS England vision.
The future is bright for CSUs and their clients. The LPF provides real opportunities for innovation and fruitful partnerships. CSUs will continue to draw upon their unique skill sets from the public sector, private sector and NHS.
They are marketing strong portfolios of which they should be rightly proud.
Andrew Kenworthy is director of CSU transition programme, NHS England
Commissioning supplement: At the heart of the new NHS
1

2

Currently reading

Commissioning supplement: Giving new care models a supporting chance

3

4

5