NHS bodies face criminal proceedings if they fail to discharge their statutory duties to patients under new legislation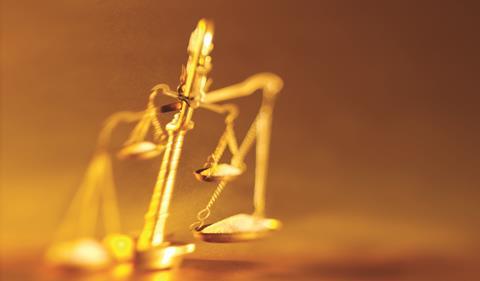 New and revised regulations that came into effect on 27 November decree for the first time that a failure to be candid on the part of NHS bodies is a crime. The Health and Social Care Act 2008 (Regulated Activities) Regulations 2014 amend a framework created by the 2010 regulations of the same name. The duty is being used to control what NHS staff say as well as what they do to their patients, through the threat of criminal sanction.
Previous changes in the NHS may help to illuminate this development in context. In 1948, the government started paying for the medical service the doctors saw fit to provide. The health minister Aneurin Bevan indignantly insisted he would not interfere with what the doctors did for their patients. By the 1990s, the NHS had become so important, having become both more effective and more expensive, that ministers saw fit to install a system of managers to control what the doctors did. With clinical governance came a more rigorous approach to controlling how healthcare was delivered. In the noughties we developed the regulatory architecture of the NHS.
'Some regulations might be viewed as only a slight threat to any reasonably well run NHS trust. Others pose a real threat of prosecution for many'
Since 2010, criminal law has attempted to control how managers and clinical staff deliver service. The fines for failing to do this are not very big. There are fixed penalties of up to £4,000 that can be imposed by the Care Quality Commission and fines of up to £50,000 that can be imposed by magistrates. But this is not about money: clearly it makes no sense to take money from a public hospital that is struggling to make ends meet. The fine is like an exclamation mark – intended to attract headlines and draw attention to the fault. Because the NHS attracts so much flak, we think it is worth reviewing the position in detail.
The analogy we use is the Road Traffic Act 1930, which introduced a systematic set of regulations to control how people drove cars. There had been criminal laws governing driving before, just as hospitals could be prosecuted under the 2010 regulations, but it was much more haphazard. With the Highway Code, which followed in 1931, the Act led to ever more precise directions about what you should and should not do behind the wheel. Fixed penalty notices created statutory crimes supporting parts of the code, even if no harm or accident had occurred. Our Highway Code is mostly in the CQC guidance to providers, which is expected to be revised next year.
Major and minor threats
In this supplement, Nadya Wolferstan and John Holmes explain precisely what the candour duty demands and the minor ways in which it differs from the contractual duty introduced by NHS England in April 2013.
'The service needs to be far more aware of the proposition that routine care is a matter for the criminal law'
A second change that may be more far reaching than it looks is the requirement NHS trusts be controlled by "fit and proper" people. Janice Barber examines the implications for trusts of what the CQC sees as a significant restriction.
It is worth examining these two statutory duties as part of the much broader framework created in 2010. Some regulations might be viewed as only a slight threat to any reasonably well run NHS trust. Others pose a real threat of prosecution for many.
Take for example Regulation 14, which is expanded in the 2014 version. This makes it a criminal offence to fail to meet the nutritional needs of patients.
In 2010, the National Confidential Enquiry into Patient Outcomes and Death (NCEPOD) published A Mixed Bag - a study of patients who received parenteral nutrition in 2008. Providing nutrition for patients who are so ill that they cannot receive food through their gut is an expensive and hazardous intervention, often carried out in intensive care and one might expect it to be done very well. In fact, the proportion of patients who got good care in the opinion of the advisors who reviewed their cases was just 19 per cent - the lowest proportion in any NCEPOD study in recent years. Like every NCEPOD study, it is freely available on the website and providers would be wise to look at that advice again.
Since then NCEPOD has repeated similar criticisms, suggesting the service has failed to improve patient's nutrition in a way that the regulations make clear may be criminal.
Why it matters
This really does matter. It matters to the CQC, which is charged with enforcing the law and deciding which cases to prosecute. It matters to the writers of Daily Mail headlines, who may be offered a plethora of reporting opportunities in local magistrates' courts. It matters to chief executives, who may see their organisations exposed as acting criminally. It matters to dieticians and nutritionists, who should find that their views are sought and listened to with more respect. Above all, it will matter to the patients, who the regulations insist must be offered proper nutritious food that is "adequate to sustain life and good health".
Some of the other laws do not seem at first blush to be broken so often, but the service needs to be far more aware of the proposition that routine care is a matter for the criminal law. Regulation 9 says that your trust will break the criminal law if you do not provide person centred care. It then defines that sort of care in terms that will arouse little dissent.
Regulation 12 demands hospitals deliver safe care. This means you should identify dangers and then do "all that is reasonably practical to mitigate those risks". That sounds reasonable, but we know from health and safety legislation that those words reverse the burden of proof. Since there is always something else you could have done, in practice it is easier for a camel to pass through the eye of a needle than to avoid criminal liability for an untoward event.
An alien art
Health and social care providers would be wise to review their practices and procedures against the requirements of the new regulations. Stephen Evans and Adam Hartrick set out some early thoughts on how trusts should go about this.
'All of these changes are designed to make things better and to express society's determination to see improvements in care'
When the contractual duty of candour was introduced in 2013, the Being Open Framework recognised that this created a need for training in an art that was completely alien to many NHS staff. Many will be frightened of getting it wrong in a new area of responsibility. Two of our employment partners, Fiona McLellan and Andrew Davidson, set out the training challenge.
All of these changes are designed to make things better and to express society's determination to see improvements in care. Because the regulators have been imposing clinical standards and punishing clinicians who fail to meet them for many years, there has been a tension between doctors who already have a duty of candour and are held to account for poor practice by the General Medical Council, and their employers, who are struggling to balance the books in the face of the Nicholson Challenge.
Will the fact we are now going to punish the employers too ease that dissonance? It could strengthen the partnership if the employers are exposed in the same way as the clinical staff. Professor Lesley Regan, vice president of the Royal College of Obstetricians and Gynaecologists, provides our last words, to consider whether it will make things any easier.
Bertie Leigh is senior partner at Hempsons and chair of the NCEPOD