How can health checks be more successful? One London borough is reaching out further into communities, while charities believe the checks themselves could be broader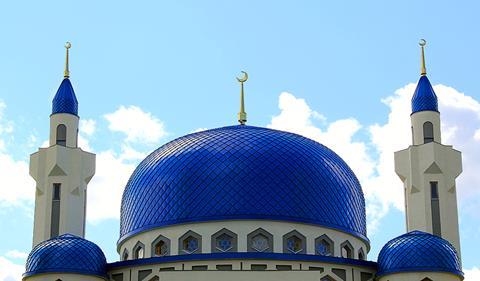 Mosque
Case study: Greenwich
The public health team at the Royal Borough of Greenwich in south east London believes in taking a multi-pronged approach to NHS Health Check − and is beginning to reap the benefits.
Greenwich has considerable health inequalities and heart disease plays a major part in these. "We knew from the start that we needed to target the more vulnerable, harder to engage groups so that we didn't exacerbate health inequalities," explains Jackie Davidson, associate director of public health.
As a result, as well as running health checks through GP practices, the borough has followed less traditional routes in an effort to get to harder to reach groups.
"We know that not everyone accesses primary care, so we had to come up with something different," says Ms Davidson.
This something different has actually involved several approaches, including commissioning an external organisation to run outreach services in a variety of locations, including supermarkets and a local football ground. "If people won't come to us, we try to reach them in different ways," she says.
"We've been working very much at a local level, finding alternative venues to run health checks and engaging with community leaders and local businesses in the process. The response has been very good and we've been reaching people who might not normally engage with health services."
'The response has been very good and we've been reaching people who might not normally engage with health services'
The process has included a specific focus on black and minority ethnic groups. According to the recently published Public Health England implementation review and action plan, there is a strong case for targeting BME groups because of the association between ethnicity and health. For example, Pakistani and Bangladeshi people have the worst health of all the ethnic groups and are 50 per cent more likely than white people to report fair, poor, or very poor health. In addition, south Asian people who live in the UK are up to six times more likely to have diabetes than the white population. So how do you reach these groups? Going to where they live, or to where they visit, is a good start says Ms Davidson.
The borough has been working with local religious leaders to build relationships and get their buy-in to the health check process, and outreach clinics have been set up at mosques and temples. "Going to places of worship has been successful because the religious leaders are committed to the process," she says.
Indeed, some are so keen that they have developed walking groups to encourage communities to get out and about and take exercise.
The workplace is another specific target for Greenwich, again in line with the PHE implementation review's assertion that there is an economic and social case to "act decisively to improve the health of the working age population".
"Our remit is for Greenwich residents, but we want to keep people healthy in the workplace," she says, adding that initiatives such as health checks are a good way to target those in work, and in the appropriate age group, to support a reduction in sickness absence and worklessness.
Overall, she says, health checks are well received. "The reaction to health checks has been extremely positive; some local insight work showed that 95 per cent were highly satisfied with the service," she says.
Public health worked closely with the local authority even before April, however Ms Davidson sees opportunities for even closer and more productive collaboration. "Public health has been working with the housing department, understanding the range of needs within our local housing estates. This has helped us think about how we may best target our services," she says, adding that particular initiatives can be targeted to estates where there is a high level need, for example.
"I believe in the value of health checks: if you look at the evidence base you'll see that all the individual interventions, such as increasing physical activity and stopping smoking, are strongly backed by research. It's clear that the individual interventions work, but there's no randomised control trial evidence yet of the overall NHS Health Check, which is not surprising since it is one of the first programmes of its kind internationally."
Asked what her main messages would be from her experience implementing health checks and she doesn't hesitate. "The first lesson is that one size doesn't fit all; there has to be choice," she says. "The second is ensuring the quality of the health checks. When we looked across the borough we found that health checks were being inconsistently implemented, so we've had to work hard on that with some GP practices. The lesson is 'don't assume' even if you think it's working as it should be."
The third lesson, she says, is making sure that the process leads to action. "It's pointless doing it if it doesn't then translate into behavioural and lifestyle change," she says. "You need to make sure there's a clear pathway for people to get the support they need to make changes."
The future: Charities want more from NHS Health Checks
If the Stroke Association's Joe Korner has a complaint about NHS Health Check it's that it doesn't go far enough.
He would love to see a simple pulse check added to the process as a way of detecting cases of atrial fibrillation, an important risk factor for stroke.
Nikki Joule from Diabetes UK also wholeheartedly backs the NHS Health Check programme, but both charities would like to see it develop and become even more useful.
'It's not just about giving people 10 minutes of advice - it's about putting people into a proper schedule to encourage lifestyle change'
"We're very much in favour of health checks," says Mr Korner, director of external relations at the Stroke Association. "They are an important way to allow people to find out whether they are at higher risk of having a stroke, as well as getting guidance on reducing their risk.
"But to be fully effective we would like to see health checks being done in a more systematic way than they have been to date. Our knowledge about this is mainly anecdotal, but I think there's an issue that quite a lot of people haven't heard of NHS Health Check, and don't know what they are for. We'd like to see some form of national programme that would really take this forward."
Adding a pulse check to pick up atrial fibrillation would be a real improvement to the current battery of tests, he says. "It's a really simple check, and atrial fibrillation is a major cause of stroke."
Getting to hard to reach groups is always going to be an issue, he says, as is how to explain risk to people in a way they understand. Encouraging people to make lifestyle changes is also a challenge.
Ms Joule, senior policy officer at Diabetes UK, is also a keen advocate for health checks, but she too would like to see some review of how it can be implemented in the most effective way. For example, at the moment, some checks include a blood test while others do not.
"There's more that can be done to review various bits of the programme," she says, stressing that it is early days for the policy, and that she hopes improvements will be made as it develops.
"Our concern is follow-up of people at risk," she says. "It's not just about giving people 10 minutes of advice - it's about putting people into a proper schedule to encourage lifestyle change."
She hopes the move of public health departments to local authorities will help the programme reach out to those who traditionally don't engage with health services. "I think there will be more checks run in the community, outside traditional healthcare settings, so I hope uptake will improve."
Although she is keen to see health checks - and diabetes testing - carried out in unconventional places, such as football grounds, to attract a wider range of people, she is not convinced by the argument that the programme is simply taken up by the "worried well".
"I think that's a bit of an odd comment," she says. "I'm concerned about what you might call the 'unworried unwell' - that is, people who have a disease and don't know about it, so they don't do anything about it."
This is particularly pertinent for diabetes, she adds, because so many people are only diagnosed once they have had the condition for years and have already developed some of the consequences of it, such as foot ulcers or eye problems. "Around 50 per cent of people diagnosed with diabetes already have complications," she says. "If people were diagnosed earlier and put on treatment, then these complications might be avoided altogether."
Critical point for checks − an HSJ/LGC supplement
1

2

Currently reading

Go to the mosques and temples – Health Check case study

3