Develop effective leadership to meet the challenges of the forward view
NHS England chief executive Simon Stevens considers the NHS Five Year Forward View a "compass rather than a route map" on how to transform the NHS.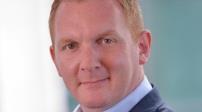 Yet to follow the compass and develop a reformed, efficient and streamlined NHS requires leaders with new skills, and ways of thinking and working.
Every leader in the NHS must play their part, looking beyond the boundaries of their own organisation to the broader health economy.
Leaders need to put aside personal objectives, and deliver an integrated high performing health system, whatever that means to their organisation and role within it.
Equipping leaders
Developing the future cadre of leaders who can deliver the forward view is critical, and equipping leaders with the skills they need is often overlooked.
Penna surveyed a cross-sector group of 30 chief executives, chief finance officers and chief operating officers.
We found that:
leadership development is a key priority at board level. Leaders translate organisational strategy into operational reality. How well they succeed can be the difference between an organisation succeeding or failing to achieve its strategic intent;
only 12 per cent are satisfied the development they receive properly prepares leaders for the strategic challenges ahead;
only 30 per cent are satisfied that the development they receive delivers its stated objectives; and
only 12 per cent are satisfied the development they receive provides a good return on investment.
The message is: more can be done to equip leaders to face the challenge.
Applied to the NHS the outcomes are likely to be similar. When developing future leaders who can deliver the forward view there are three things to consider:
Focus on what works: Leadership development needs to deliver results - to do "what it says on the tin". Leadership development professionals need to design and deliver initiatives that work, and programmes that create the fresh thinking and new behaviours needed.
Provide evidence that it is working: Evaluating the impact of development is difficult. However, board executives need robust evidence that initiatives impact successfully influence the on the job behaviour of leaders, otherwise they will not have confidence that programmes prepare leaders for the strategic challenges ahead.
Find your voice at the executive table: Leadership development should be considered, discussed and regularly reviewed around the board table. In many organisations it is not. The first priority is to ensure there is a powerful leadership development voice within the executive. Without this leadership development is unlikely to hold the important place it deserves.
At Penna we are passionate about the part effective leadership development plays in organisational success.
Good leadership doesn't happen by chance.
Michael Younger is head of healthcare at Penna