Inspiration is hard to define, describe and explain. It turns out that, in discussion with other judges at the HSJ Most Inspirational Women in Healthcare judging event, it is also quite personal
We had our judging criteria to work from, of course, but when we got talking, the stories that emerged were much more personal. We could all speak of women who had changed something for us, made a lasting impression, showed us what we might do differently.
That personal connection is reflected in the women in these pages. Some of the nominee citations speak of deeply impressive women who have worked hard to be successful in their roles, many of whom have blazed a trail for others in professions where women are still horribly under represented.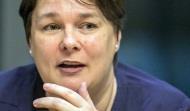 'I hope the list helps you recognise what heights you can scale in the future'
But other stories are of much younger women, some at the very start of their careers. For many, how they have inspired comes not from a national profile but because they have had a remarkable impact on those they work with, for and alongside.
I am delighted, too, we have some patient leaders here; women who, through their own experience, have learned something important about care that they can share to make the lives of others even better.
Celebrating success is something we are getting better at in healthcare (and thanks to HSJ for doing it so well). But there will inevitably be those who question why we should hold up just some women among the many thousands who work in health and care.
For me what is important is not only that all these women are in themselves making a huge difference, achieving things that it is right we recognise; it is how they can provide inspiration to those around them. They are all very different, and so illustrate a diverse range of achievement; they are often representative of others; they in many cases shine a light for us to follow.
I hope you enjoy reading our list. I also hope it helps you recognise what you are already achieving, what heights you can scale in the future and how, in fact, you might already be quietly inspiring those around you. Finally, if that inspiring woman in your life isn't listed, make sure she is next year!
Karen Lynas is deputy managing director and head of programmes and practice team at the NHS Leadership Academy