In this list, the first of its kind, we highlight the work of clinicians, patients and families who have used social media as a powerful force for change and as a way to inspire, campaign, spread best practice and raise awareness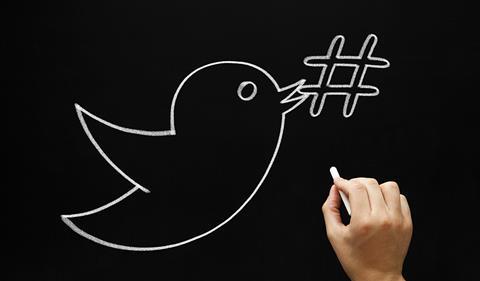 Twitter bird
Social media is a ubiquitous presence in 2014 society and healthcare is no exception.
Clinicians have taken to Twitter to describe their daily practice and its challenges; patients have used Facebook to form virtual support groups for those with the same condition; their friends and relatives have started blogs to share the experience of being a carer
Within healthcare organisations these developments have not always been welcomed with open arms. In some quarters there has been outright concern. Worries about patient confidentiality have often mingled with nightmare visions of staff professionalism being undermined by one misguided tweet. The outcome is that, at many organisations, staff are still prevented from accessing social media networks via their work computers.
These concerns are understandable. They are also largely misguided, however. The reality is that social media in healthcare - when used effectively and appropriately, of course - offers many potential benefits.
'One of the wonderful things about social media is its ability to flatten hierarchies and destroy boundaries'
The 12 people we highlight in this supplement, our first Social Media Pioneers, are testament to that fact. These are individuals who have used Twitter, blogs and Facebook to improve healthcare and affect its future.
They are an intentionally diverse bunch - doctors, nurses, patients, relatives, managers - and each has used their online presence to connect with people at all levels and from all backgrounds. That is one of the wonderful things about social media: its ability to flatten hierarchies and destroy boundaries.
How many times have we heard that the NHS needs to become better at sharing information and best practice? That we need to establish better dialogue with patients? That we need to learn from other countries and other sectors?
Social media provides an easy way in which to do all of those things and much more.
We are delighted to celebrate the individuals who have shown the way, and hope their inspiring examples encourage you to consider the potential of social media in your own role.
See you online.
Emma Maier is deputy editor of HSJ, @emmamaier, and Jenni Middleton is editor of Nursing Times, @nursingtimesed
The judging process
For the first year of HSJ's and Nursing Times' Social Media Pioneers, we sought to celebrate those whose blogs, posts and tweets influence and provoke debate and drive change.
We wanted to highlight those who are using social media tools in new or thoughtful ways to help improve healthcare and shape its future.
During March and April, the editorial teams at HSJ and Nursing Times created a long list of nominees.
This came in large part from nominations from our readers, received via the magazines' websites and on Twitter with the #SocialPioneers hashtag. Our judging panel met in April at the HSJ and Nursing Times offices to discuss all thenominations.
The only nominees who were not considered were those who lived and worked outside the UK, and those who were members of the judging panel.
Judges considered a range of factors in coming to their decision. Foremost among those they took into account, however, were:
Impact and influence To what extent the nominee's presence on social media could be considered to have exerted these two qualities.
Change To what extent the nominee's approach to social media was thought to have altered traditional attitudes to communication.
Engagement with new audiences To what extent the nominee could be seen as having used social media to engage with new audiences inside and outside the NHS.
Following these discussions, the judges decided to name the 12 people in this supplement as the first HSJ and Nursing Times Social Media Pioneers.
Meet the people using social media to make a difference
1

Currently reading

Meet the people using social media to make a difference

2

3

4

5