The NHS houses vast amounts of data in fragmented systems that fail to effectively convey valuable information to clinicians. A recent HSJ webinar, in association with MicroStrategy, revealed that some trusts are finding effective solutions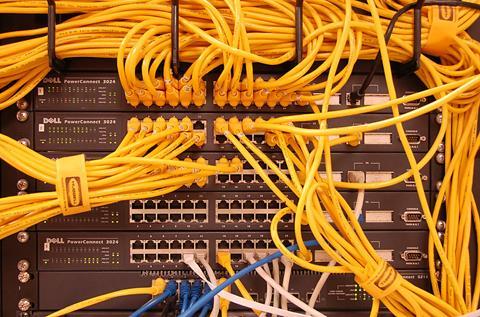 Watch the webinar
Information is the lifeblood of the NHS, but getting the right data at the right time can feel overwhelming. That is why healthcare workers need help to access the information needed to drive efficiencies and improve patient care.
"The challenge is obtaining the right data, bringing together the data and being able to make sense of all that information," said HSJ deputy editor Emma Maier, opening a recent HSJ webinar debate on how best to tackle the issue.
'There is lots of data, but actually, not much of it is meaningful'
The problem is that information is too often kept in data silos, suggested Hywel Moore, senior consultant at the webinar's sponsor MicroStrategy. Plenty of information is collected - in "Excel factories" - but its storage in various locations made it hard to access.
Staff did not have time to go into different systems and pull pieces of data together, agreed Margot Russell, deputy director of the practice development centre at NHS Lanarkshire.
"There is lots of data, but actually, when you get down to meaningful information, there is not much," she said.
Triangulating data
Lesley Neary, head of performance and intelligence at Liverpool Community Health Trust, said her trust, which had a number of corporate and clinical systems, had embarked on a project to bring them together. Triangulating data kept in different areas could, for example, open the way for looking at the impact of a disengaged workforce on patient care, said Ms Neary.
Another issue is timeliness; what is collected on a spreadsheet for the board can be several weeks out of date. Newly collected data may be more prone to errors, but its freshness makes it valuable for other reasons. What is important is getting the right data for its intended use.
'No one wants to be the lowest on the graph'
Making sure certain staff have the information they need has been a big part of NHS Lanarkshire's work to improve information flow.
Ms Russell said: "We have a dashboard in our A&E department where the information is almost live. The ward sister said it helps her prioritise her patients, [see] who has been waiting in the department longest, when the bed requests are made, where are they made to and who is making the request. It helps with that patient flow through the organisation and also helps identify blockages."
Mr Moore added that data could be used to predict how busy A&E would be at any point - and to make sure staff were available. "It's using that info in a better way to drive the service forward," he said.
Hywel Moore on how analytics improve care
NHS organisations are under huge pressure to reduce costs and improve performance through the use of technology. This is highlighted by health secretary Jeremy Hunt's assertion that the NHS should be paperless by 2018 in order to help save billions of pounds. PwC has further supported this view by suggesting that £4.4bn could be put back into the NHS with better use of information and technology.
However, information and technology are broad terms, so it is often difficult to identify what makes a real difference.
In my experiences working with NHS organisations, I have seen tangible benefits from focusing on the improvement of data and analytics. Through better use of analytics, NHS organisations are able to transform processes and procedures that improve overall performance, as well as improving care.
When working with NHS organisations such as Liverpool Community Health and NHS Lanarkshire, we have found that better accessibility, availability and consistency of data is one of the first steps the NHS has to take on the journey to improving performance. For example, the introduction of mobile devices connected to patient information systems can ensure records are kept up to date at all times, no matter where people are.
More importantly, it means staff such as nurses can remain at patients' bedsides instead of heading to the nursing station each time they need to update information, thereby increasing the amount of nurse-patient interaction that will improve patient care.
Introducing new analytical platforms and tools is not easy, but we have found that many of the current offerings are simply not meeting requirements. In a healthcare environment, the need for accurate, real time data is vital as it can literally save lives.
We have seen many analytic offerings that are simply not delivering consistent information across teams, leading to confusion and discrepancies that are often difficult to explain, and which take time to resolve.
Further to this, analytics has the potential not only to improve reporting on what has occurred, but also to predict future outcomes that would enable organisations to plan ahead more effectively, improve use of resources, cut costs and improve patient experience.
I enjoy working with the NHS as I genuinely believe that better analytics of complex data has the potential to improve care. With the right tools I am confident the NHS can meet the strict objectives set out by the government and work towards better health for all of us.
Hywel Moore is senior consultant for healthcare, MicroStrategy UK and Ireland
A fall in falls
In Liverpool, a data dashboard is used to check patients are not about to breach requirements for admission within a certain time, and also to check they have been given falls and nutritional assessments on admission, allowing appropriate care plans to be put in place. Since its introduction, there has been a reduction in the number of falls, said Ms Neary.
And in Lanarkshire, data has shown that when those patients most at risk of cardiac arrest are identified earlier using early warning scores, their risk can be reduced. One area with unstable patients had not seen a cardiac arrest for nearly eight weeks. "It's making the link between process and outcome," said Ms Russell.
Having information at the fingertips of staff can ensure it is used to the greatest advantage. For many staff, that may be on a tablet rather than an office computer. Ms Neary noted that staff in her trust were seeing patients in a variety of settings and needed information to be available wherever they were.
'The data in itself won't improve patient care, but the users knowing what the information is telling them is absolutely crucial to them identifying areas for improvement'
But who decides what information is important? Ms Russell said her organisation's nursing staff had been consulted about what it was they wanted on the dashboard and shown early versions of how the dashboard might look. This engagement and buy-in was important, she said.
What's more, the visibility of data created a sense of healthy competition between teams. Mr Moore said: "No one wants to be the lowest on the graph."
Ms Russell added: "The data in itself won't improve patient care, but the users knowing what the information is telling them is absolutely crucial to them identifying areas for improvement." For example, a cardiac failure consultant is now told if one of their patients is admitted through A&E, so they can be involved in their care.
From a managerial perspective, Ms Neary said the dashboard used in her organisation had an alert system that flagged up when key performance indicators were about to go out of tolerance, allowing them to take action.
Patient feedback was also important but needed to be available quickly to enable it to be acted on as soon as possible.
Shopping around
But can such systems also reduce waste, asked one webinar viewer? Mr Moore said there are often huge differences in costs for very similar products procured within healthcare systems, and when his company used a system in the US that flagged up when goods could be obtained more cheaply, it saved each hospital using it about £1m a year.
Ms Maier then raised the question of how a business case for investment in technology could be made in the current economic climate. Mr Moore suggested a number of areas: technology would allow staff to spend more time at the bedside, which would benefit patient care, and it would allow information to be shared with other staff; for example, community staff could take photographs and send them to consultants rather than having the patient and consultant meet.
'Technology would allow staff to spend more time at the bedside, which would benefit patient care'
Having information on what beds were needed and where they might be available could also allow bed managers to concentrate on making them available, rather than chasing around finding spaces.
Ms Neary said data analysts could spend time more productively, adding value and providing business intelligence, rather than having to do a data management role. A shared set of data would also allow decisions to be made swiftly.
Closing the debate, Ms Maier said two key points had clearly emerged. First, the importance of being clear what the data was being used for and the trade-off between timeliness and accuracy; and second, that the buy-in from staff using the information is critical.