Supermarkets can track products that have been declared unsafe immediately, so why can't hospitals? Claire Read on the uses of barcode technology
When food inspectors announced that they had found traces of horse meat in frozen beef burgers, supermarkets quickly removed any affected products from their shelves. Stock control systems, based on barcode scanning, meant that retailers knew at the touch of a button whether they had any affected products in store.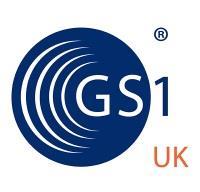 The previous year, 2012, a report found that breast implants made by French firm Poly Implant Prothèse (PIP) had double the rupture rate of other implants. Around 300,000 women around the world – 47,000 of them in Britain – were believed to have received the defective prostheses. No one knew which women, however.
The lack of a standardised barcode system in healthcare means that it was impossible to know into whom the faulty implants had been placed.
The value of barcode technology
The two contrasting scandals offer a clear insight into the value of standardised barcode technology. The ability to track where products are – and where they have been used – makes recalls significantly easier.
When the Department of Health issued its e-Procurement Strategy in April 2014, barcodes were a central theme. Indeed, the implementation of a standard barcode system – based on GS1 standards, which mean codes can be read globally at any point in the healthcare supply chain – was mandated by the strategy.
'The identification of a person, product and place allow patient safety'
One of the major reasons: the patient safety benefits.
"There are three core enablers which allow patient safety: the identification of a person, the identification of a product, and the identification of a place," explains Glen Hodgson, head of healthcare at GS1 UK, which brings together 28,000 organisations working across different sectors and helps them use the common language of GS1 global standards.
"What you have with these three core enablers is what I describe as certainty of truth – who did what, to whom, where, when, why and with what. And that means we can prove the equipment is calibrated, we can prove which member of staff administered which dose when, and which product of which batch has gone to which patient."
Glen Hodgson on barcoding
Against the backdrop of a growing and ageing population, a sustained period of austerity, intense performance scrutiny and increasing patient empowerment, there is consensus that transformational change is needed to put the patient back at the heart of the NHS.
This means a fundamental shift to integrated, patient-centric care provision, focusing not on short term activity targets, but measurable patient outcomes.
To achieve this, the NHS must embrace new technologies to provide seamless healthcare provision, centred on patient needs, both inside and outside the hospital setting.
GS1 barcoding standards provide the foundation for this technology - delivering integrated patient care in the NHS by enabling the globally unique identification of each person, product and place.
Because GS1 standards are system agnostic, they enable the exchange of information between different care providers and systems, no matter where or when a patient receives care. This certainty results in reduced errors and improved patient outcomes.
Through unique identification everywhere along the patient pathway, it is possible to significantly improve the quality and safety of care. And these same identification standards also deliver enormous efficiency savings throughout the healthcare supply chain and procurement and inventory management processes.
Great progress has been made since the Department of Health's e-Procurement strategy was published last year, mandating the use of GS1 standards throughout the NHS.
These standards are also integral to the Personalised Health and Care 2020 framework, and will be central to the Carter review into efficiency, which will require the NHS to achieve more with less.
Many departments and processes that benefit from the use of GS1 standards have been identified. There are examples throughout the NHS where benefits are already being realised.
But there is still much to be done, and we are working alongside the Department of Health and NHS England to support trusts with the sustainable implementation of GS1 standards.
The GS1 barcode has transformed the retail sector over the last 40 years - ensuring food is traceable from farm-to-fork and delivering savings that run into billions of pounds.
The same standards and barcoding technology are now delivering results throughout the NHS - improving patient safety, regulatory compliance and efficiency.
Glen Hodgson is head of healthcare at GS1 UK
This degree of traceability is likely to result in significant patient safety benefits. Research from McKinsey suggests that barcode-based scanning procedures cut potential adverse drug events by 51-63 per cent at Brigham and Women's Hospital in Boston in the US, and by 75 per cent at Gelre Hospital in the Netherlands.
When Terence Stephenson chaired a Medicine and Healthcare Products Regulatory Agency review into medical devices, it strongly favoured "a unique identifier for each device used on patients, especially implantable devices". Professor Stephenson, an advisory board member to GS1, explains: "It would allow a 'one stop shop' for healthcare professionals to report problems, as every device would have a unique device identifier and the patient has a unique NHS number."
When Kevin Downs joined the NHS after a career in retail, he found himself "increasingly worried about a lack of appreciation of stock control systems and what they could bring". When he was appointed deputy director of finance at Derby Teaching Hospitals Foundation Trust – he now holds the director role – he was given the opportunity to look at the stock control system.
He quickly turned his attention to implementing a barcode system based on GS1 standards, and introducing hand scanning units.
"We scan the barcode on the patient wristband, and then we scan everything that we are using on that patient in theatre. The system then automatically checks from the barcode whether the product is still in date.
"We scan all the prosthesis or implants that we put into a patient, and also scan all the instrumentation. So if at a later date we get a product recall from the manufacturer, we know who we've put the device into, and know how many we've got on the shelf and can automatically stop those from being drawn out of stock.
And if we find at a later date that we've operated on a patient who is now thought to have CJD [Creutzfeldt-Jakob disease] or AIDS, we can trace the instrumentation trays that have been used on the patient and that may have been used on another patient after that operation. So I have total traceability back to the patient within seconds."
'The system can go literally everywhere in the hospital'
The trust launched the system in general theatres in April 2014, day case theatres later that year, radiology early this year, and now plans to go to cardiac catheterisation labs. "We can see that the system can go literally everywhere in the hospital," says Mr Downs. "The end game will be [when] we put it on wards."
Tie this into electronic patient records, and the impact becomes all the more significant – and in keeping with the direction of travel set out in documents like Personalised Health and Care 2020.
Beyond procurement
Mark Stevens also emphasises the wide relevance of GS1 standards. "Although the Department of Health's policy was called an e-procurement strategy, it's a wider ranging document," argues Mr Stevens, service development manager in procurement and e-commerce at Central Manchester University Hospitals Foundation Trust.
"It encompassed a lot of things like patient safety, tracking of instruments, inventory management, catalogue management. Because it was called an e-procurement policy, people thought it only affected procurement. But it doesn't – it affects the entire trust." That's why, when the organisation started work on implementing these standards, it created a GS1 group.
'It will tell you if anything is out of date'
"It incorporates all the major areas within the trust, like pharmacy, medical engineering and nursing. So we've got all these people on board so everyone understands the impact it's going to have on their area, and the benefits. It's almost like an internal selling job we've been doing."
Mr Downs took a similar approach, presenting initially to the theatre team about the benefits of the new way of working.
"The hook that got them involved was that this will improve patient safety, because it will tell you at the time if anything is out of date, and give us immediate traceability of any items you use."
More than 350 NHS organisations now have some form of GS1 compliance. Mr Hodgson says his organisation is working closely to support trusts in understanding where they are compliant and where action is needed. But he notes a developing understanding of the value of the standards, and the important role they can play in patient safety.