Learn about all the winning projects in HSJ's celebration of organisations delivering real value
The past year may have seen the retirement of Sir David Nicholson as chief executive of the NHS in England, but the relevance of his eponymous challenge remains.
Spend less, deliver more is a mantra which is still of central importance, although the understanding of quite what it means has evolved over the last 12 months.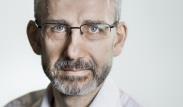 This subtle change is perhaps best summed up by Simon Stevens' exhortation - offered in his first speech as the new NHS England chief executive - to "think like a patient, act like a taxpayer".
The demand for efficiency savings has not gone away. But there is perhaps a more explicit focus on finding efficiencies through a detailed consideration of the patient experience.
In many ways, this can be seen as a recognition that the low hanging fruit have now been picked. Where efficiencies could be found, they probably have been by now.
It is incumbent upon the NHS to now look less at finding cost savings, and more at ensuring maximum possible value for money from taxpayers' investment in our health service.
That is why this year sees the introduction of the HSJ Value in Healthcare Awards (winners listed below).
They are a successor to our Efficiency Awards, and we feel the change characterises this developing understanding of what is meant by efficiency.
The winners and the shortlist detail impressive examples of organisations delivering real value. Our 20 winners have used varying methods to do this, but all are united in improving healthcare for the benefit of patients and taxpayers alike.
We congratulate all our winners, and all those who were shortlisted. We hope that in reading about their work you are inspired to continue your own efforts to improve value in healthcare.
However we choose to couch the challenge of spend less, deliver more, it is one which is not going away.
The 2014 winners
Energy Efficiency
Value and Improvement in Acute Service Redesign
Value and Improvement in Clinical Support Services
Value and Improvement in Commissioning Support Services
Value and Improvement in Communication
Value and Improvement in Community Health Service Redesign
Value and Improvement in Estates Management
Value and Improvement in Financial Services
Value and Improvement in Information Technology
Value and Improvement in Medical Technology
Value and Improvement in Medicines Management
Value and Improvement in Pathology Services
Value and Improvement in Patient Information Management
Value and Improvement in Procurement
Value and Improvement in Telehealth
Value and Improvement in the use of Diagnostics
Value and Improvement in Training and Development
Value and Improvement in Transportation and Logistics
Value and Improvement through Outsourcing
Workforce Efficiency
Value in Healthcare Awards 2014
1

Currently reading

Value in Healthcare Awards 2014

2

3