In association with Celesio UK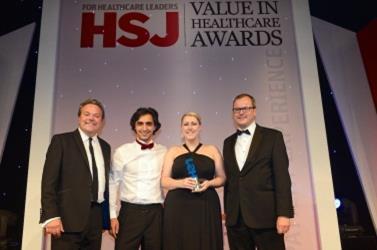 Finalists
University Hospital Southampton Foundation Trust - winner
Wrightington, Wigan and Leigh Foundation Trust - highly commended
Bolton Foundation Trust, Salford Royal Foundation Trust and Wrightington, Wigan and Leigh Foundation Trust
Dementia Services Development Centre, University of Stirling
Ealing Hospital Trust
Newcastle upon Tyne Hospitals Foundation Trust
Pathfinder Healthcare Developments
University Hospital Southampton Foundation Trust: Early mobilisation of intensive care patients
Judges said: This demonstrated excellent patient safety and clinical outcomes while contributing to organisational efficiency. The presentation was strong, clearly demonstrating patient safety and efficiency benefits.
Many patients who survive critical illness due to sepsis suffer considerable physical and psychological morbidity which may persist for more than five years after intensive care unit (ICU) discharge.
ICU-acquired weakness contributes to this disability, although early physical therapy initiated within the first 72 hours of a patient's admission to the unit can improve long term outcomes.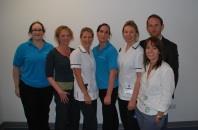 University Hospital Southamptonaudited the delivery of rehabilitation therapy for patients who stayed longer than four days in their ICU in 2011. This demonstrated the average time before rehabilitation therapy started was six days, with 38 per cent of patients not receiving rehabilitation before ICU their discharge.
Having identified the need for an early mobilisation programme, patient admissions were audited to quantify the numbers of patients who may benefit from early mobilisation. A multidisciplinary team was set up to deliver this service. Initially, it was felt that two senior physiotherapists would be required to treat up to 120 patients per year. Funding for the service was acquired by competitive tendering to the trust innovation programme. This covers salary costs and the purchase of equipment including: a cycle ergometer, stretcher chairs and exercise equipment.
An initial evaluation concluded that this service could be delivered by a restructuring of the MDT team to include physiotherapy technicians, releasing senior physiotherapists who would then deliver the early mobilisation therapy.
In the first year this project treated 97 patients and delivered a reduction in mean length of ICU stay by two days. This equates to a saving of £160,000-£227,000 (depending on model). This frees up valuable, limited intensive care beds and improves patient outcome and resource efficiency.
Finalists
Wrightington, Wigan and Leigh Foundation Trust: Service transformation in SSD - highly commended
Bolton Foundation Trust, Salford Royal Foundation Trust and Wrightington, Wigan and Leigh Foundation Trust: Royal alliance bereavement initiative
Dementia Services Development Centre, University of Stirling: Best practice in dementia care learning programme for health and care staff
Ealing Hospital Trust: An integrated multi-agency paediatric occupational therapy service
Guy's and St Thomas' Foundation Trust: Wellbeing and self care service
The Newcastle upon Tyne Hospitals Foundation Trust: Specialist palliative care allied health professional team
Pathfinder Healthcare Developments: Healthy communities collaborative team
Sponsor profile - Celesio
Celesio UK is a family of pharmacy and distribution businesses that support the NHS by providing unique, integrated solutions.
We have a one business strategy that brings together: community and hospital pharmacy expertise through LloydsPharmacy, pharmaceutical distribution through AAH, confidential online access to healthcare through LloydsPharmacy Online Doctor along with medicine home delivery and support services to patients in their own homes through Evolution Homecare.
Celesio also provides NHS trusts with fully integrated pharmacy solutions. We work in partnership with our customers so that they can enjoy a seamless pharmacy solution which benefits both patients and the trust by reducing hospital stay, shortening waiting times, drive savings and waste reduction whilst improving working capital.
Celesio's partnership approach has seen us investing in innovative new solutions with NHS organisations, aimed at delivering sustainable and best possible healthcare to patients now and into the future.