Tara Donnelly, the founder of Digital Care and adviser to Doccla, the Virtual Wards company, talks about revolutionising long-term condition management in the NHS with remote monitoring and innovative digital support. Tara is speaking at the HSJ ICS Summit this week
Given 70 per cent of people in a hospital bed are there due to a long-term condition, there's huge potential for digital home care to make a difference to the way the acute sector functions in the NHS. Which is why it is exciting that innovative sites are seeing stellar impact in caring for key major cohorts – such as people living with chronic obstructive pulmonary disease and heart failure – when providing digital support that connects them to clinical teams. With reductions in the order of 33-50 per cent of emergency admissions, these are schemes that are worthy of scale to improve care over this winter, and beyond.
Sponsored by

New funding announced last week may help enable this scale. With £30m available - £715,000 to the average-sized integrated care system – that can be dedicated to digital home care for long-term conditions.
As the announcement makes clear "ICSs could also invest in wearable medical devices for use by patients at home, to aid diagnosis and management of numerous chronic conditions – these devices allow the monitoring of vital signs such as blood oxygen levels, heartbeat and blood pressure" … "To ease pressures on hospitals this winter."
My plea is – be bold. Resist the temptation to divide any new funds into many slivers that won't make a material difference and instead be bold and commit to providing digital home care to groups that are at the highest risk of a hospital admission this winter. It needs to be at decent scale to impact inpatient flow and reduce the burden that our ambulance services carry. Then evaluate this robustly, share the learning and see if we can't shift what long-term condition management and the trajectory of progressive disease looks like in this country.
The rise of the Virtual Ward has been impressive, with almost 10,000 people waking up in their own bed this morning, getting hospital-level care at home across England, thanks to new models supported by digital technology. The impact for people living with long-term conditions could be even more significant.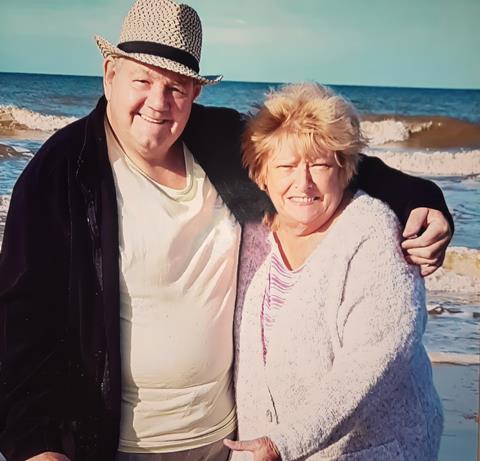 "It felt like you had a whole hospital behind you. I knew if there was something wrong, I could send a message and I could get help. They would reply, more or less ASAP. It was really reassuring."
Emergency admissions due to COPD, heart failure and other LTCs can be markedly reduced by remote monitoring. The great work on this at Airedale Foundation Trust, I'm delighted to report, goes from strength to strength. Having published their early results in Thorax demonstrating a 41 per cent reduction in emergency admissions in the COPD cohort accessing remote monitoring, the team has now recruited 3,600 people living with COPD to a digital pathway, with 7,000 patients in their sights. This is the level of patients we need to get to in all our major cities and populations, to make a meaningful difference to flow.
Almost all – 96 per cent – people who attend hospital as an emergency due to their COPD do so via ambulance, so reductions in volumes have real impact on these crucial services, meaning more ambulances on the road and fewer outside emergency departments over winter. Half of all GP visits relate to a LTC so stronger support at home not only impacts the acute end of the NHS but assists in making general practice work well.
A number of other integrated care boards and trusts are looking to emulate these results, using data to identify those patients at highest risk of admission and wrapping services, including remote monitoring, around them.
The outstanding community trust in Cambridgeshire and adjacent counties, led by Matthew Winn, Cambridgeshire Community Services Trust, has a very mature virtual ward provision and is adding to this a remote monitoring service for its Highest Intensity Users. The service goes live this month, with the clinical team at Doccla providing the clinical review service as well as the technology.
Frimley Health and Care continues to lead the way in putting its population health expertise to good use by targeting those at risk of admission and experiencing health inequalities with remote monitoring provision. It has been supporting the segment in greatest need with its Connected Care programme, achieving reductions in emergency admissions of one-third and GP visits of 55 per cent, in its cohort of 1,095 people.
As Thea Stein, new chief executive of the Nuffield Trust, said earlier this month, "Hospitals are amazing, extraordinary, brilliant places, but as a society we're a bit in love with them, and I think we've got to share the love."
Let's share the love and bring healthcare home for people living with long-term conditions.