Manchester Mental Health and Social Care Trust has found that involving service users in the recruitment process has developed a better understanding of how compassionate a candidate is, as well as a reduction in complaints and clinical negligence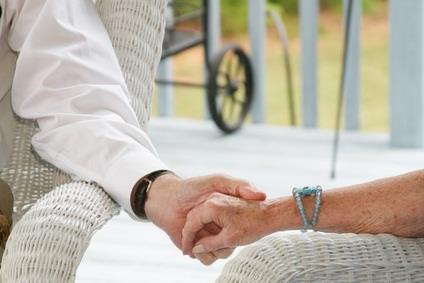 Compassion is not something that can be measured, but something to be felt and used in practice. In the drive for Compassion in Practice and the "six Cs" (care, compassion, competence, communication, courage and commitment) in the development of compassionate care, can we train compassion, nurture it and mandate it?
'We need to ensure selection processes address emotional intelligence and compassion as much as clinical aptitude and intellectual prowess'
These approaches may be possible and, indeed, all may have some effect. There are many initiatives responding to the call; we might seek to send staff on compassion training courses or awareness-raising days. We might seek to nurture compassion within staff through cultural change or re-engineering.
We might even seek to mandate compassionate care through policy or procedural constraint or specification of behaviour.
Recruiting compassion
But first, let us take a step back. Can we enhance the recruitment process to assess the ability of candidates to demonstrate compassion towards the users of services?
'Service users sitting on the interview panel are able to question candidates to gain an understanding of their values'
We need to ensure recruitment and selection processes address the issues of emotional intelligence and compassion as much as they do clinical aptitude and intellectual prowess, as all of these are seeking to redress an already established imbalance through control, change or development.
As writer and social activist Thomas Merton said: "The whole idea of compassion is based on a keen awareness of the interdependence of all these living beings, which are all part of one another, and all involved in one another."
Hearing voices
For the last three years, Manchester Mental Health and Social Care Trust has been working with the Patient Voices programme. Patient Voices' work with the trust has been based on a series of digital storytelling workshops that have facilitated service users and staff in reflecting upon, formulating, creating and sharing stories of their own experiences of care and caring.
The learning has not stopped there. The digital stories are used as vital learning tools by the trust, including presenting them at staff inductions to address a range of issues.
The initial phase of this programme used the stories to examine dignity and respect for service users, what it meant and how the trust might improve what it did.
The programme's intention was to create an e-learning resource for trust staff, with the stories and experiences of patients at its core. The next stage involved the use of service users' digital stories to "set the scene" at trust board meetings.
Quality metric
The current and third phase in the use of the stories to improve services sees them applied to selection and recruitment processes by the trust. This approach to interviewing candidates for posts − at all levels including chief executive − adds the trust's values, emotional intelligence, compassion and service, bringing a new, qualitative and quality focused metric to the recruitment process.
'When the candidates have gone and we discuss them, you feel part of the process, you do have a say'
Candidates at interview are now shown some of the patient voices created by service users. Service users sitting on the interview panel (not necessarily the creator of the story being shown) are then able, using the story and their own personal expertise, to question candidates to gain an understanding of the candidate's values, as well as their level of compassion or empathy for, response to, and engagement with, the storyteller's experience.
This new dimension to the selection process complements the traditional assessments of professional and clinical abilities and competencies, making the trust's processes more robust. It also brings service user involvement to the very core of service delivery, laying the foundation stone for the development of a compassionate workforce.
Panel experience
What is it like to be part of the process? Nighat, a service user panel member says:
'Associated with the reductions in complaint levels has been a reduction in clinical negligence claims of 50 per cent'
"I've been on two panels now and I'm just about to go on my third – so it's not just tokenism. I'm learning, gaining confidence, doing something worthwhile. When the candidates have gone and we discuss them, you feel part of the process, you do have a say."
By bringing service users, professionals, managers, carers and commissioners together in development initiatives based around shared stories of their experiences, the Patient Voices programme has always sought to provide staff with the means with which to cultivate compassion. With this latest stage in its integration of the 6Cs into all levels of its operations and processes, the trust is able to underscore to CCGs that, when working with MMHSCT, they will, indeed, be 'commissioning for compassion'.
Measuring performance
Health and social care organisations in England, as in most other health economies, are increasingly challenged by efficiency or performance targets underpinned by appropriate metrics. One of the key findings from the trust's work with digital storytelling and digital stories over the last two years has been significant improvement in the trust's performance against key performance indicators.
These have included reductions in the level of complaints received by the trust. Complaints related to care have fallen by 45 per cent, complaints regarding staff issues are down 9 per cent and we have seen a reduction in complaints about communication of 22 per cent.
Associated with this has been a drop in clinical negligence claims by 50 per cent.
The changes have seen the trust achieve the highest Care Quality Commission "respect and dignity" scores in England for two consecutive years, with an overall quality of care that is good or excellent.
According to responses to assessments of patient satisfaction, 91 per cent of a sample of 2,018 patients said staff listened and cared and 95 per cent said they would recommend the trust.
Tony Sumner is co-founder of the Patient Voices programme