The delivery of care within the NHS requires continuous improvement to keep up with increasing expectations on services, advances in medicine and changes in the lives of our patients. Lisa Hollins and colleagues discuss the successful changes made by six large trusts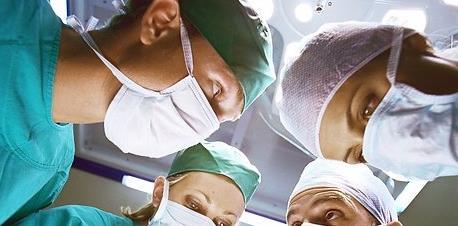 Often staff can feel unsettled by service change and do not necessarily welcome the experience
The majority of patients experience hospital care through outpatient services. But this setting is also one of the areas where patients report the greatest number of delays and concerns.
The Care Quality Commission's assessment of outpatient care has found few examples of best practice and listed many areas of further work.
Six large trusts came together in July to spend a day sharing good practice, highlighting themes for development and reviewing breakthrough areas for the next five to 10 years.
'Outpatients is an area that patients report the greatest number of delays and concerns'
The participating organisations were University College London Hospitals, Royal Free London, University Hospital Southampton and Cambridge University Hospitals foundation trusts; Barts Health Trust; and Nottingham University Hospitals Trust.
All these organisations have a history of leading transformation initiatives at scale across their organisations.
A number of areas of concern were common across them (see box, below).
The event outlined areas where trusts had started to improve outpatient care and those that were found to be most difficult to have an impact on.
Some organisations had started improvement in clinics where there was known to be challenges, others built upon a standard approach and one developed an overall strategy.
Common concerns for outpatient care
Poor patient experience
Attitudes within clinics
Lack of information
Process inefficiencies
Waits experienced by patients
Poor staff experience
Cancellation and failed attendances
Measuring change
The scale and scope for improving outpatients is substantial, and trusts expressed concern about ensuring information was collected to describe what was happening within outpatients and how to measure the impact of future changes.
There were a number of measures being used. These included, but were not restricted to:
clinic outpatient letter turnaround times;
waiting times in clinics – a snapshot of waiting times was taken in some trusts and this was used as a one-off manual way of checking of waiting times;
complaints and comments – trusts undertook a combination of gathering comment cards and ongoing measurement, with patients helping the collection process;
outpatient activity recording;
efficiency of hospital attendances within "new to follow-up" ratios;
appointment cancellations and non-attendance rates; and
discharge rates for clinics.
Starting the process of making changes to outpatient services was difficult due to the scale of patients seen, different settings patients were seen in and limited information on outpatients.
There were two broad categories of change: quality and efficiency.
The path to improvement
Each trust tried out new areas to improve on the overall patient experience.
Cambridge University Hospitals reviewed its nursing skills mix and staffing models for best use of resources, whereas Barts Health Trust undertook a snapshot of 1,050 clinics to review waiting times and focus reduction in waits for those clinics that had the largest delays.
A number of trusts have looked at pathways to start the improvement of outpatient services and took a specialty specific route to enhance pathways. These included the following actions:
the Royal Free implemented clinically led service redesign initiatives for urology, trauma, orthopaedics and dermatology;
UCLH established an outpatient productive programme to diagnose, redesign and improve outpatient services. For instance, physio services reduced referral to treatment waiting times from 12 to three weeks; and
Barts Health reviewed over 20 pathways and initiated one stop services for quicker access to diagnostics enhancing patient experience and clinical outcomes.
Testing out technology
Trusts are exploring opportunities and testing new models that use new technology to deliver better patient care.
Southampton University Hospital has experimented with computer models, and used simulations to review and manage patient flow better.
Simulation modelling helped explore different "what if" scenarios; takes into account the complexity and uncertainty of the flow and hospital resources; and provides quantified alternatives in terms of potential improvements.
'Trusts are exploring opportunities that use new technology to deliver better patient care'
Barts Health Trust has initiated a new model of care that provides specialist follow ups at a distance in a formal cancer surveillance programme.
New technology is being developed that would mean patients would not need to physically attend their clinic appointments. This could give patients a greater sense of ownership of their disease.
Nottingham University Hospitals has developed an interactive texting service that reminds patients of their appointments and allows them to rebook appointments using text messages to reduce unattended appointments.
Use and standards
There was a common interest in ensuring patients experienced similar high standards in every clinic. Efforts to standardise care included:
centralised appointments booking, reception and clinic preparing functions at Cambridge University Hospitals;
Nottingham University Hospitals created an eight week facilitated outpatient improvement programme that focused on improving operations on the day, and making scheduling and management more efficient; and
Southampton University Hospital initiated an outpatient transformation programme exploring patient flow to identify bottlenecks, review clinic templates and introduce non-face to face outpatient appointments.
Developing models to improve care
UCLH developed a method called productive outpatients in collaboration with the NHS Institute for Innovation and Improvement that supports and empowers teams to identify and implement their own changes.
Barts Health also initiated a productive outpatient programme, delivering successful change initiatives where teams were supported and coached to deliver sustainable change.
'Knowledge transfer helped build change capability and increase staff morale'
Knowledge transfer was a key feature of the programme, and it helped build change capability and increase staff morale.
Cambridge University Hospitals piloted an improvement methodology called the "effective clinic" to review pathways and efficiency. Its overarching principle was to ensure every patient was valued within their outpatient attendance.
Making change sustainable
The delivery of care within the NHS requires continuous improvement to keep pace with increasing expectations on services, advances in medicine and changes in the lives of our patients.
Often staff can feel unsettled by change and do not necessarily welcome the experience. A number of trusts said that specific engagement work happened at a team level as well as at a trust level in order to make improvements throughout the organisation.
Others commented that although improvement initiatives were well advanced, there was still a number of teams or individuals who not did take part.
These remaining teams need to be engaged afresh in further work and often require substantial support.
'Engaging staff for change is a continuous process and a substantial leadership responsibility'
The other factor that organisations face is that if teams have been through one cycle of improvement, they can often feel that they have made the necessary changes and so another piece of improvement work will not develop services further.
Engaging staff for change is a continuous process and a substantial leadership responsibility.
There was a broad range of work that had to be done to engage staff further, from formally involving them with the current requirements of change, to running listening events so that the trust can understand how to proceed with their proposed changes and what specific issues they still have to develop.
There is also recognition that improvement is supported by the culture of the organisation to make a commitment to bring changes at a local level. Teams were considered paramount to the services being developed.
Sustaining improvements in large organisations require new methods of listening to staff through:
formal events;
showcasing teams that have made changes;
trying to reconnect with people to energise for future change;
developing programmes with a number of phases to ensure all teams can participate over a number of years; and
establishing strong networks to learn from each other.
These are important lessons in creating a long term capacity for change and a culture that supports teams to develop a continuous approach to improvement.
Lisa Hollins is director of service development and implementation and Gulcan Telci Auckland is service improvement and change management lead at Barts Health Trust; Tim Guyler is programme director of the Better for You whole hospitals change programme at Nottingham University Hospitals Trust; and Janine Roberts is an independent improvement consultant