As the demand for diagnostics using costly scanners and other equipment soars, organisations must consider how to keep up. Claire Read reports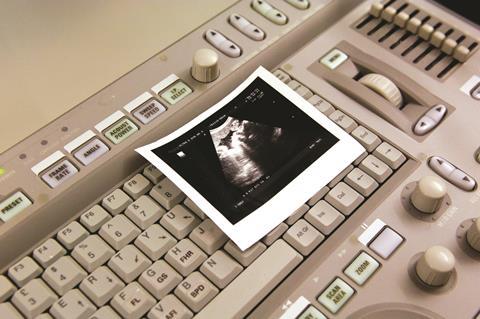 Expensive tools: replacement schedules for diagnostic systems are a challenge for trusts
Richard Evans knows that each and every specialty feels it gets insufficient attention at the top levels of healthcare. But he has a strong argument for his contention that boards need to be thinking about diagnostics: the explosion in demand for such services.
A recent report from Cancer Research UK shows that, in medical imaging alone, activity has been growing at nearly 6 per cent a year for the past decade. Furthermore, research shows that demand is only set to increase further.
"I don't think anyone [at board level] would say diagnostics aren't important," says Mr Evans, chief executive of the Society and College of Radiographers. "But I would be surprised if there is a uniformity of understanding across the country at board level that, for example, the demand for CT scans is likely to be going up by 9 per cent a year in future. I think that most boards would find that surprising."
In some ways, there is little reason for such surprise. While diagnostic waiting times have fallen dramatically in recent years, it is notable that the operational standard of less than 1 per cent of patients in England waiting six weeks or longer for one of the 15 key diagnostic tests was last met in November 2013.
Demand has been growing steadily for the past 20 years or so. In a large part this is due to the rapid development of innovative technology that can help physicians diagnose conditions more reliably than before.
"There's a long term growing dependency on diagnostic tools within healthcare practice generally," explains Mr Evans. "Physicians all learn how to diagnose conditions but, in practice, the diagnosis gets done by imaging or another diagnostic tool because it will answer the question definitively.
'As technology builds, that's a driver for demand'
"Then there are clearly technological drivers for demand – as techniques have developed, people like to use them. So before CT scanners, getting images was a last resort when diagnosing a brain tumour, because the technique to get the images was so traumatic.
"But the innovation comes in and suddenly you can do these things you couldn't do before and, of course, the procedures are less invasive and immediately diagnostic. So as technology builds, that's a driver for demand."
The question that naturally follows is how can organisations meet the increased need for diagnostics?
Mr Evans sees several possible solutions, including reducing unnecessary requests – such as using multiple examinations unnecessarily, rather than choosing the right procedure first time – and ensuring that the workforce has the right skill mix. Inevitably, however, it is also about innovative technology, whether acquiring new equipment or using existing facilities in a more efficient way.
Peter Harrison on the role of suppliers
Our public health and social care system has finite funding. As such, it is incumbent upon its stewards to ensure funds are effectively deployed to realise maximum benefit. If one considers the detection of disease then it is evident that early detection can often improve the prognosis for the patient and also reduce the burden upon continuing care.
Adopting such a holistic view of the care continuum is disruptive to traditional budget allocations but can clearly deliver benefit to patients and public finances.
There is accordingly merit in increasing spend on screening and early detection of those conditions that, if left undetected and untreated, have high impact on patient outcomes and long term cost of care. Such increased expenditure to ensure early detection can be offset by lower costs for therapy and continuing care.
Most pathology departments are not burdened by the capital cost of laboratory equipment as these tend to be financed by the suppliers. Similar managed service arrangements are available for diagnostic imaging equipment. But whether financed by a third party or the NHS, ultimately it is in the hosting healthcare provider's interest to ensure that such assets are effectively used.
Ensuring efficient workflows and utilisation of expensive imaging assets beyond the traditional working day can improve the net cost per study, and reduce patient waiting times.
In addition to their traditional product innovation role, equipment suppliers have a key role to play in assisting their customers maximise the efficient use of their assets. For instance, Royal Stoke University Hospital enlisted Siemens Utilisation Management Services to conduct an in-depth analysis of its departmental processes and provide advice on efficiency improvements.
The exercise resulted in mean time between CT scans being reduced to less than 20 minutes, with an average of six more patients being scanned per day.
In addition to the commensurate increased financial income and efficiency, patient satisfaction was boosted to 97 per cent and workforce satisfaction to more than 80 per cent. The exercise also helped proactively inform future investment decisions based upon real evidence.
Understanding how efficiently existing equipment is used also helps highlight the opportunities and challenges presented by extended hours and seven day diagnostic service provision. Trend and comparative analysis of asset utilisation can help healthcare providers understand how they can best meet future demand through appropriate procurement and management of equipment.
Peter Harrison is managing director of Siemens Healthcare
Plannable expenditure
"The reason that some chief executives will find diagnostics difficult is the expense," acknowledges Mr Evans. "The replacement schedules are a headache because a CT scanner, for instance, really should be replaced every seven years, so that's a big ticket item and it's very common now to have multiple scanners.
"So the whole thing becomes expensive; a drain. But it's plannable.
"If you look at the best practice, you'll see that some trusts have really got this and know they'll have to fund their replacements, otherwise things will go wrong. And where you don't have the opportunity of a major injection, or you have to basically do one piece of kit a year, then you're obviously going to need to be a little smarter – how do we make sure that equipment is really used to the optimum. It's making the most of what you've got."
Increasingly, planning and optimising technology is a conversation that is happening in partnership with suppliers. Some trusts are moving to managed equipment service contracts, where a private sector partner takes full responsibility for the purchase, maintenance and replacement of technology.
Others are using their supplier's data and expertise to find how to most efficiently use the capabilities they have. Either way, it's a very different conversation to the traditional customer/supplier interaction, suggests Nancy West, head of business development, enterprise solutions, at Siemens Healthcare.
"Customers have always talked to us about long term, partnership type arrangements, but previously it felt much more transactional," reports Ms West.
'By understanding the challenges we can develop solutions'
"So it's been about the customer saying to us, 'I want 50 items of diagnostic imaging equipment, and of those three should be a CT and three should be an MRI.' But the need to provide more from these assets has seen trusts keen to work with us to evaluate their demand and to match the imaging estate with patient and clinical mix. And that's a much healthier move in the market, definitely."
At University Hospital of North Midlands Trust, staff have used data gathered from Siemens technology to analyse how efficiently they are using their equipment and to make improvements. In Bolton, meanwhile, staff have worked with Siemens to introduce lean processes to ultrasound services.
"I can say that, almost without exception, we will help find areas where efficiencies can be gained," says Ms West.
"We spend a lot of time analysing how the technology is being used, how staff are moving patients around the hospital and within the radiology department, and what happens when the patient is in the room. We consider the entire layout of radiology and make practical recommendations that can optimise the movement of staff and patients.
"It was this approach that led University Hospital Southampton Foundation Trust to create separate MRI inpatient and outpatient entrances.
"By understanding the challenges we can develop solutions. We spend time interviewing trust staff at all levels, observe clinical and administrative processes and carry out detailed demographic and utilisation analysis.
"This approach considers multiple dimensions of clinical operations to provide customers with practical solutions to make best use of their assets."
It is the sort of partnership style role that Mr Evans feels could be valuable in meeting the pressures on diagnostics. "We shouldn't get too sniffy about the fact that there's commercial interests involved – there's commercial interests involved over virtually everything we do [in life]," he suggests.
Continuous change
"So I think it's a shame if we get too hung up over commercial interests if the relationship can be mutually beneficial. And changing practice and technology clearly are not going to stop tomorrow; they're going to continue ramping up.
"So I think this is quite serious: [making sure] that your technology can keep up, that your workforce can keep up. The demand is not going to go away tomorrow, so it does need addressing."
Innovation in technology supplement: At the press of a button
1

2

3

4

5

Currently reading

Supplement: Testing times for diagnostics