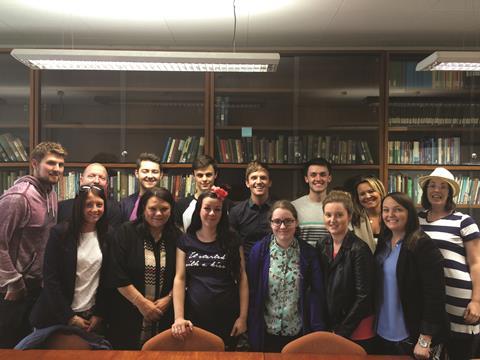 HSJ Awards 2015: Halton CCG and Wellbeing Enterprises CIC

Halton Clinical Commissioning Group and Wellbeing Enterprises CIC – Wellbeing practices
Life expectancy for both men and women in Halton is below the national average, while people in the borough are living a greater proportion of their lives with an illness or health problem that limits their daily activities.
In 2012, Halton Clinical Commissioning Group commissioned Wellbeing Enterprises to run the Community Wellbeing Practices initiative to integrate approaches from all 17 GP practices in the borough.
The scheme aimed to help patients in primary care access support to address the social problems in their lives. A comprehensive range of psychosocial support programmes have been developed, with health promotion principles at their core.
A team of dedicated community wellbeing officers provide training and support to enable practitioners to identify and respond to the psychosocial needs of patients.
Wellbeing reviews aim to get to the root cause of a patient's social problems and understand the patient's skills and capabilities. Support includes a mindfulness programme, community resilience and confidence events, and a range of community wellbeing projects.
More than two-thirds of participants in the scheme have shown an improvement in their scores on the Short Warwick-Edinburgh Mental Wellbeing Scale.
Judges said the scheme was a "passionate exemplar of what the future could look like".
Finalists
Bradford City Clinical Commissioning Group – Bradford beating diabetes
Bradford Districts Clinical Commissioning Group – Bradford's healthy hearts
Care UK – The Care UK Super Practice: transforming access to general practice at scale
Coventry and Rugby Clinical Commissioning Group – Minimising polypharmacy and adverse drug reactions in the over 80s
Greater Huddersfield Clinical Commissioning Group, North Kirklees Clinical Commissioning Group and Kirklees Council Public Health – The clarity project
Isle of Wight Trust with Pinnacle Health Partnership – Preventing hospital re-admissions with an innovative reablement service
Newcastle Gateshead Clinical Commissioning Group – Improving clinical quality in Gateshead: practice clinical commissioning project
Newham Clinical Commissioning Group – Innovation in treatment of latent tuberculosis through primary care
Somerset Partnership Foundation Trust, Taunton and Somerset Foundation Trust, Yeovil District Hospital Foundation Trust and Somerset Clinical Commissioning Group – Innovating cost effective management for irritable bowel syndrome across Somerset
Sussex Community Trust on behalf of Coastal West Sussex Collaboration – Coastal West Sussex proactive care