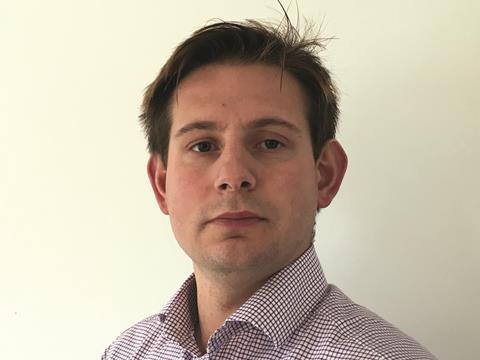 Jonathan Evans – Royal Devon and Exeter Trust
Jonathan Evans was described by Royal Devon and Exeter Trust as a "highly motivated and inspirational" trainee.
He has worked at the trust for three years, first as a senior house officer, then as a registrar in trauma and orthopaedics.
Jonathan set up a quality improvement academy, which aims to educate and support junior doctors in projects while helping them to integrate and develop closer relationships with trust managers and patient safety teams. An annual QIA conference is now held to celebrate the work trainees have done improving patient safety.
The trust said Jonathan served as a "vital link" between junior doctors, senior clinicians, managers and nurses.
Jonathan's work on venus thromboembolism has helped change local clinical commissioning group policy regarding prophylaxis following hip and knee replacement surgery.
He has published the results of various projects as well as presenting work at patient safety conferences nationally and internationally.
The trust said Jonathan was "obsessed" with stakeholder engagement and able to communicate clearly with both juniors and seniors alike in all professional disciplines.
He was promoted to the trauma and orthopaedics registrar rota six months before the end of his senior house officer placement.
Judges said Jonathan was "very mature and considered" and hailed his influence.
Finalists
Dr Neil Bayman – The Christie Foundation Trust
Dr Rory Conn – Great Ormond Street Hospital Foundation Trust
Sam Cush – Northern, Eastern and Western Devon Clinical Commissioning Group
Rachel Dominey – Wessex Academic Health Science Network
Iain Hennessey – Alder Hey Children's Foundation Trust
Giuseppe Labriola – Lewisham and Greenwich Trust
Dr Sarah Mitchell – Birmingham CrossCity Clinical Commissioning Group and Birmingham South Central Clinical Commissioning Group
Samantha Musson – Sherwood Forest Foundation Trust
Roisin Reade – Anglian Community Enterprise
Dr Tom Werner – South London and Maudsley Foundation Trust
Dr Andrew Whittamore – Portsdown Group Practice