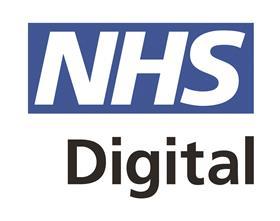 Rotherham Foundation Trust - Rotherham clinical portal, enabling locality service redesign
Rotherham Foundation Trust redesigned a web-based clinical portal to give real-time information about patients.
Community matrons and district nursing teams regularly use the system, which has had more than 12,000 views in under a year. Time has been freed up for visits.
Judges said the "low cost" scheme was already showing "high levels of usage".
Read a detailed case study about this project at HSJ Solutions
Finalists:
Cheshire Health and Social Care Partners - Cheshire Care Record
Chief Fire Officers Association, Cheshire Fire and Rescue Service - Sustained Action for Elderly Risk SAfER
LGSS Health in partnership with Northamptonshire Healthcare Foundation Trust - A Shared Mental Health Record across Northamptonshire
NHS Arden and Greater East Midlands Commissioning Support Unit - Making Integrated Care a Reality for Patients in Milton Keynes
NHS Birmingham CrossCity CCG - Your Care Connected
NHS Stoke on Trent and North Staffordshire Clinical Commissioning Groups - GP Event Reporting
The Hillingdon Hospitals Foundation Trust - The Hillingdon Care Record - A Mobile Integrated Digital Care Record
The Practice Group - Improving Patient Care and Health Outcomes through Primary Care Analytics
The Royal Wolverhampton Trust - Introduction of a Surgical Site Infection Surveillance Team and Dissemination of Data Resulting in Positive Patient Outcomes