More than three-quarters of acute trusts are currently forecasting to meet their financial target
Acute sector forecast to be only £75m worse than control totals at end of 2016-17
Warnings that financial incentives will lead to "nasty surprise" later in the year
Most hospital trusts are currently forecasting to meet their financial target for 2016-17 but experts have warned of a "nasty surprise" later in the year.
In providers' finance reports covering the three months to June, more than three-quarters of acute trusts have predicted they will meet their "control total" set by NHS Improvement for the year, according to analysis by HSJ.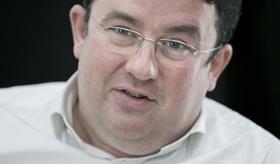 The forecast figures - the first available in what is a crunch year for NHS finances - effectively suggest only a small shortfall of £75m against the provider sector's overall plan for a deficit of £580m, after accounting for the entire £1.8bn "sustainability and transformation funding" pot.
Regulators have said the overall deficit needs to be reduced further to £250m during the year.
The acute sector overall – 137 trusts – is forecasting a deficit of £2.47bn, around £75m worse than the combined control totals, according to the reports.
This does not take into account sustainability and transformation funding, which is available to acute trusts that meet their key financial and performance targets, and was created to bolster the provider financial position this year.
The bulk of the underlying provider deficit is in the acute sector.
With most trusts forecasting to meet or get close to their control total, regulators may see the figures as evidence of the impact of stricter financial controls and efficiency measures.
However, doubts have been raised about providers' ability to meet the controls, and several trust sources told HSJ they expect their position to worsen significantly over the rest of the year.
The finance director at one trust said the staged STF payments, for performance in each quarter, created a "financial incentive" for trusts to agree their control total and meet their targets early in the year.
He added: "It's no surprise that quarter one looks okay. But in the next few months the underlying problems will start to surface, particularly in those trusts that were strong-armed to sign up to unachievable control totals. This will come back to haunt them."
At NHS Improvement's board meeting in July, finance director Elizabeth O'Mahony said there had been a late improvement of £124m to the deficit plan for the year – bringing it to £580m – after dozens more trusts agreed to their control totals.
The chief executive of another provider warned that trusts may have "re-profiled" in order to access early STF payments, before reporting problems later in the year.
Sally Gainsbury, senior policy analyst at the Nuffield Trust, said: "Trusts have been incentivised to report that they're on track to meet their target, to be over-optimistic about booking savings, or else forego the sustainability funds they need to pay their staff. So these figures are absolutely what I'd expect to see.
"The risk is this is a false positive that will play into the desperation ministers have for some good news on this.
"People are now talking about a 'big reveal' around January [2017] when we could get a nasty surprise about the real deficit."
STF payments have complicated the way trusts are reporting the financial performance this year, because some have included it in their forecasts and others have not.
For the acute sector HSJ was able, in most cases, to establish where the STF was included. Month three figures were obtained for all but 14 acute trusts, where month two figures were used. The total year-to-date variance is about £20m worse than plan.
HSJ has asked NHS Improvement if trusts have been specifically warned about "re-profiling" to access early STF payments, or if any action has been taken to address this risk.
A spokesperson said: "NHS Improvement will take into account delivery of 2016-17 plans when considering future financial control totals… Our proposed single oversight framework for providers takes into account quality of care, finance and use of resources, operational performance, strategic change, and leadership and improvement capability."
Chris Hopson, chief executive of NHS Providers, said: "On one hand this is good news but we are slightly nervous about the rest of the year. The normal trajectory is for providers to miss their plans in quarter one and then recover their positions.
"But we think there are different incentives operating and people will be very keen to show how on track they are in the first three quarters of the year. People won't want to miss their numbers and lose access to the STF money."
Due to the way STF funding is being reported, HSJ cannot currently give forecasts for non-acute trusts. However, analysis suggests the non-acute sector overall is forecasting to meet control totals.
Exclusive: Trusts' finances on track but 'nasty surprise' predicted
1

Currently reading

Exclusive: Trusts' finances on track but 'nasty surprise' predicted

2

3

4