New end of life care plan is designed to replace do not attempt resuscitation orders in the NHS
Form is being developed after high profile court rulings created a legal precedent for patients to be consulted
Concerns have been expressed that the form is confusing and could make care worse
A replacement for do not attempt resuscitation orders is to be rolled out in the NHS despite concerns it could add to confusion among doctors and lead to fewer conversations between clinicians and dying patients or their families.
The emergency care and treatment plan could be available as soon as this autumn and is a response to concerns about the quality of end of life care in the NHS and high profile court cases brought by families.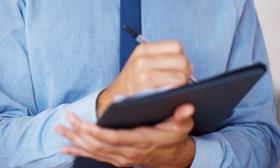 One clinical lead for end of life care told HSJ the new form could make the situation worse and she would not advocate its use in her hospital. The daughter of a woman involved in a landmark Court of Appeal case said she feared it could sideline families.
The ECTP is designed to record decisions about resuscitation and active treatments patients could still receive. It is being developed by Resuscitation Council UK, supported by a number of royal colleges, the British Medical Association and other stakeholders. A public consultation is due to end this month ahead of pilots this year.
In June 2014, the Court of Appeal ruled it was a breach of Janet Tracey's human rights for a doctor at Cambridge University Hospitals Foundation Trust to put in place a DNAR form without speaking to her first, setting a legal precedent for patients to be consulted about decisions involving CPR.
Her daughter Kate Masters told HSJ she feared the ECTP rollout would exacerbate problems. "My concern is that families and patients won't be involved in discussions and that this new form just leads to decisions on CPR being hidden from families. Changing the name [of the form] will also make it harder for relatives to get information," she said.
She said the lack of education and training meant the form "could be very damaging", adding: "That's what the Liverpool Care Pathway was – just a form – and it shouldn't be about ticking the box but about the quality of the conversation."
Merry Varney, a solicitor from Leigh Day who represented Ms Tracey's family, said the ECTP could repeat the mistakes of the controversial Liverpool Care Pathway. She said trust in doctors and healthcare staff "can be irreparably damaged by poor DNAR decision making."
She added: "I don't think a better drafted form in itself can solve what is a major problem, which is clear communication to patients and families and a very paternalistic view expressed by some doctors that it is their place to decide."
Shrewsbury and Telford Hospitals Trust has trained more than 1,000 staff on end of life care. Clinical lead for end of life care Elin Roddy said the principles of good end of life care were about "attitude and communication".
She said the ECTP could be "very confusing and I would not be a strong enough believer in it in its current form to be able to advocate strongly for using it in our trust".
"With this form you can be for resuscitation or not. It is trying to be too many things and my concern is it won't be used at all because it is too broad and therefore more people will end up being unnecessarily resuscitated at the end of life because the ECTP is too detailed and too complex and won't be filled in. Without something else as well as this form, it will not solve the problems," she said.
Zoe Fritz, who designed the forerunner of the ECTP at Cambridge, said "a piece of paper isn't a substitute for a conversation" but said the ECTP was about "nudging people in the right direction".
David Pitcher, vice president of Resuscitation Council UK, said clinicians had to be "more willing to have those conversations much more frequently than they are" as part of a wider culture change.
He said: "We are very conscious of the dangers and will do everything we can to limit that happening. If the reaction to the Tracey judgement is to shy away from making decisions about CPR when they are needed then more people will end up getting inappropriate CPR and will have been denied an opportunity to discuss their needs… That would be [the clinician's] fault."