Around 3,000 estates and facilities staff already employed by eight trust owned subsidiary companies
An estimated 8,000 staff at 16 hospital trusts could be transferred to subsidiaries
Trusts expect to achieve significant VAT benefits
Lord Hunt says moves are a "blatant attempt to undermine national pay bargaining"
The employment contracts of thousands of non-clinical NHS staff could be transferred to subsidiary companies under plans being drawn up by 16 hospital trusts.
HSJ's research also found more than 3,000 estates and facilities staff are already employed by eight trust owned subsidiaries, with the majority having transferred from the parent trust.
Our analysis also suggests a further 8,000 could transfer to subsidiaries under plans being pursued by trusts around the country.
Many of the arrangements are expected to achieve VAT benefits, as well as pay bill savings, by recruiting new staff on less expensive non-NHS contracts. Trusts said staff who are transferring would remain on the same terms and conditions.
The subsidiaries vary widely in size and scope. The newer firms tend to be larger and involve a large transfer of staff, including cleaners, porters and maintenance teams. The number of staff moving will often depend on the extent to which services have already been outsourced to private suppliers.
Many of the more established companies employ less than 100 people and are used as delivery vehicles for capital projects, or only manage a small portion of the trust estate.
HSJ found 19 providers that have established an active subsidiary company. Nine of these employ 100 staff or more.
A further 16 trusts have confirmed they are considering, or are in the process of creating, a subsidiary. Six of these have already established the legal entity.
Of those in the pipeline that provided figures to HSJ, the average number of staff being transferred is 530. If similar numbers are transferred at the other trusts, this would equate to more than 8,000 workers.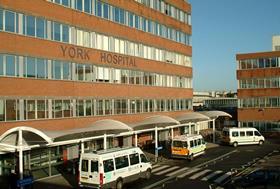 Trusts told HSJ running services through a subsidiary company helps foster a more commercial approach to generating income from the estate, while some said there were significant VAT benefits.
These arise because NHS trusts can only claim VAT back on a small subset of goods and services they buy.
As part of efforts to encourage outsourcing, the VAT Act 1994 provided a mechanism through which government departments, including NHS trusts, could qualify for refunds on contracted out services.
Northumbria Healthcare Foundation Trust, which has one of the more established subsidiaries, said it had received "significant" VAT benefits on capital projects via its company.
York Teaching Hospital FT, which is among the trusts considering the move, said the new structure could deliver £12m of VAT savings on capital projects over five years, plus recurrent revenue savings of £5.7m.
This has proved controversial, however. Labour peer Lord Hunt has questioned whether there is overall benefit to the NHS, because the Treasury has confirmed NHS budgets are set "net of recoverable VAT".
Lord Hunt said: "Apart from the ethics of a public body using considerable time and resources to reduce their VAT payments, with no benefit at all to overall NHS budgets, more worrying is the likely impact on staff.
"Whether by design or not, thousands of NHS staff are essentially being forced out of NHS employment with considerable uncertainty about their future. Long term, this is a blatant attempt to undermine national pay bargaining with Agenda for Change increasingly being confined to clinical staff only."
HSJ asked NHS Improvement and the Department of Health and Social Care whether they supported trusts transferring staff to subsidiaries.
A DHSC spokeswoman said: "It is right that NHS trusts have the freedom to organise their own administrative functions to best meet local needs.
"NHS Improvement is working across the sector to ensure best practice is adopted and that legislation and guidance is adhered to."
An HM Revenue and Customs spokesman said: "HMRC is aware the NHS implements new business models for a variety of reasons. Where new operating models are set up, HMRC works with NHS trusts to ensure that VAT recovery rules are correctly applied."
Local Unison branches have been highly critical of the move. Sara Gorton, the union's head of health, said: "There's a worrying rash of NHS trust owned subsidiary companies spreading across England.
"This outsourcing by stealth throws up huge concerns. Most significantly it creates a two tier workforce, where new staff are far worse off in terms of wages, sick pay and pensions… It is a nonsense that there is an active tax incentive for organisations to treat staff in administrative and support functions as second class employees."
North Bristol Trust recently halted plans to transfer 800 staff to a new subsidiary and said this will not be pursued "at least for the next financial year".
The HSJ Strategic Estates Forum is taking place on 20 March at BMA House in London. This is a high level strategic forum that brings together estates directors, sustainability and transformation partnership estates leads and trust board leaders responsible for the estates function who are developing strategic plans for their organisations and local health economies. The focus of the forum is on issues such as the delivery vehicle for the Naylor Report, the creation of Project Phoenix, advice on establishing strategic estates partnerships and assessing progress of STP estates plans. Sir Robert Naylor, national adviser, NHS Property and Estates; David Williams, director general of finance, Department of Health and Social Care and Simon Corben, head of profession, NHS Improvement are all confirmed as keynote speakers for the event. Register your interest for this free to attend event on our website: https://strategicestates.hsj.co.uk/register-your-interest-attending
Exclusive: Thousands of NHS staff to transfer to subsidiary companies
1

Currently reading

Exclusive: Thousands of NHS staff to transfer to subsidiary companies

2