A panel of experts explored the challenges and opportunities of virtual care, new organisations and, most importantly, focusing on staff wellbeing. Alison Moore reports
As the immediate demands of the covid pandemic begin to recede, the NHS will need to assess what the future looks like and what changes made during this time will be embedded in "business as usual" as it moves forward.
Many of its workforce will have been delivering care virtually at least part of the time since March 2020. Others – primarily in non-clinical roles - will have been working from home. Some of these changes seem set to persist but in a more managed and focused way.
Sponsored by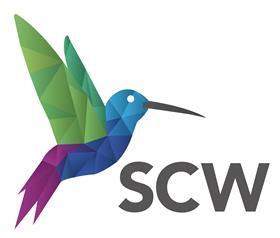 An HSJ webinar, in association with NHS South, Central and West Commissioning Support Unit, looked at what this will mean for the NHS going forward.
One major change which may persist is more staff working from home or moving to a blended model where part of the time they are in the office and part of the time working from home.
This was something the CSU had had to quickly adapt to with 1,300 staff suddenly having to be home-based, said Elspeth Griffiths, director of HR, workforce and OD at the NHS South, Central and West CSU.
But working from home creates challenges. Rosalind Penny, director of HR and OD for the Buckinghamshire, Oxfordshire and Berkshire West integrated care system, said some of these were around the suitability of their environment and how to support their wellbeing while Henrietta Mbeah-Bankas, head of blended learning and digital literacy project lead at Health Education England, pointed out that some people had a home environment which was not conducive to work and they really needed to be in the office.
But overall Ms Penny said the experience had accelerated thinking about hybrid working and had prompted personal growth in some people.
These sudden changes created a need to focus on communication with staff, with more frequent contact, said Ms Griffiths. Kate Jarman, director of communications and corporate affairs at Milton Keynes University Hospital Foundation Trust, pointed out that there were different needs from different sectors of the staff – with some working from hospital, there were issues such as PPE which were important to them. "We have moved a lot of our comms to support staff differently online," she said. "We have done a lot of check ins and health and wellbeing focused events."
The trust had engaged with its workforce to ensure it was offering a suite of wellbeing offerings: not all of those would work for everyone, so there was a need for breadth in the offering, she added.
"We are moving into a different world… increasingly that will become more diverse and we will need to have an offer that appeals to different groups. That is very challenging," she said.
Ms Penny added: "We have people who live in studio flats who don't have the space to work well, we have people who have put laptops on ironing boards but whatever the problems, staying in touch has been really important." Informal coffee breaks and online interest groups had been set up in response to this.
Ms Mbeah-Bankas said the HEE staff had been asked what they wanted to do as the pandemic ended and what sort of working arrangements would suit them best.
During the pandemic, some staff working from home were also struggling with issues such as childcare completing with work for their time. Ms Penny said there was a disproportionate impact on women working from home while Ms Jarman said that working from home should not be confused with "flexibility." The cultural environment was also important, said Ms Penny: women might be expected to work from the kitchen at home because that was the only room available to them. Some people may also be at risk of domestic abuse at home.
"There is some resetting backwards on gender," she said. "We can't make it a have and have not issue in the NHS where people in corporate or administrative roles can easily work from home and build in flexibility, and those in clinical jobs can't. We need to look at how we can introduce it for different staff groups and look at what flexibility means."
Ms Griffiths said the CSU had tried to reduce the pressure on people who were struggling to combine work and caring responsibilities by accepting that some could not do their normal hours and might, for example, want to do work at other times. "We just said if you can work your hours, great. If you can't, that is fine," she said.
So what will this mean going forward? Blended learning is likely to be here to stay. Ms Mbeah-Bankas said that people had to move rapidly online to provide learning but this had raised questions.
"Have we got a workforce which is digitally literate and able to use these tools?" she asked. "For us it is about being digitally ready…having the attitude and the ability to adopt this."
The pandemic had highlighted where the gaps were. "There are real opportunities," she said. Ms Griffiths added: "Not everyone needs to be a complete guru but may need to have a decent understanding.
"Part of it is about making sure we bank the benefits from this difficult time in terms of new ways of working."
It was important to realise that what was important was the output rather than the input, Ms Griffiths continued. "We are putting some boundaries out there around what we think but ultimately it is a choice and we will help staff manage around that."
Moving forward, the NHS will have to make best use of the staff it has – mainly of whom will already be working for it. Getting them to work at the top of their licence could help but what was needed to make this happen, asked webinar chair Annabelle Collins, HSJ's senior workforce correspondent.
Ms Griffiths highlighted the use of new practitioners in primary care – such as pharmacists – which could release other clinicians to work at the top of their licence. Technology could also help to release time "Let machines do what machines do best so that clinicians have the time to care," said Ms Mbeah-Bankas. "It is understanding where it ends and the human takes over."
The development of integrated care systems will also call for new skills – such as being able to "helicopter" above a system rather than working solely within an organisation, said Ms Penny. Commissioners, in particular, may find some changes: "The ability to be able to influence, persuade, collaborate and negotiate will be far greater than being able to hold a position of power over the money," she said.
"The ability to be able to operate with ambiguity will be extremely important," she said. People who liked to operate with certainty might want to look at different roles.
But while adapting to new ways of working during covid had been challenging for many, the panel could see some benefits and there was little desire to go back to how things were in the past. "We definitely don't want to restore factory setting, Ms Penny concluded.
This webinar took place on May 19, 2021. New viewers can register here to watch the on demand version.
For those who registered for the live event click here to view the on demand.