Staff spending is simply unsustainable. This investigation hopes to find a solution, writes Claire Billenness
The past few years have witnessed an increasingly disjointed approach to workforce planning in the NHS. With spending on staffing accounting for nearly two-thirds of the annual NHS budget, this is simply unsustainable and requires urgent attention.
The current financial state of the health system makes the status quo unworkable and HCL is determined to work with our NHS partners to develop a new approach and practical solutions.
The system continues to face severe challenges in recruiting sufficient numbers of staff. It is evident that when demand exceeds supply, the risk of inappropriate and unethical activity rises; the growth of the unapproved off framework agency market and associated activities is indicative of this point.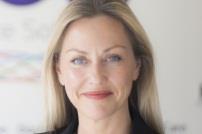 Not only does this add unnecessary cost to the NHS – typically upwards of 30 per cent more than the cost of recruiting from on framework – but we are concerned that patient safety is also being jeopardised. The lack of compliance in the clinical staffing market, such as underskilled candidates being used in locum positions, creates inherent risk in the system; this can no longer continue.
However, with a better grasp of the issues, there is much more that can be done. I am optimistic about the future.
'When demand exceeds supply, the risk of inappropriate and unethical activity rises'
HCL Workforce Solutions is firmly in favour of the Department of Health and NHS England's recent focus on spiralling agency spend, which has acted as a catalyst for the system to wake up and realise that tackling excessive agency spend is just the first step in a journey to put NHS workforce on a sustainable footing.
HCL is delighted to be supporting and contributing to this work – we want to support the NHS in developing effective and long lasting solutions. For me, this process will be about better understanding how to make more effective use of substantive and bank employees while cutting the cost of agency workers, embracing the use of technology, putting in place robust management information, improving workforce know-how and encouraging good staff engagement.
While there is much work to do, the recognition by policy makers that change is pressing presents opportunities for major improvement. With the right steps, it is possible to fix immediate challenges facing the system, transition staff back into the NHS family and finally to fix the market for the long term.
I look forward to helping to progress this important work over the coming weeks and I hope it has a long lasting influence across the health service.
Claire Billenness is managing director of client solutions for HCL Workforce Solutions
HSJ launches NHS workforce investigation
1

2

3

4

Currently reading

We can be optimistic about the future of NHS staffing