An HSJ webinar delved into how non-clinical support services have evolved during the pandemic, and their role in improving the patient experience. Alison Moore reports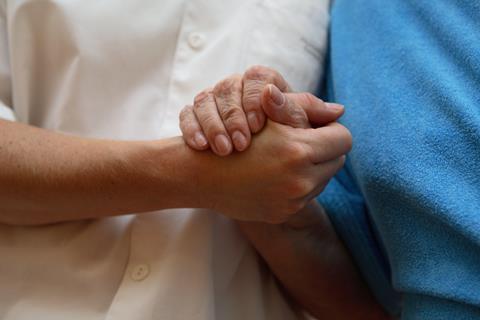 The NHS faces an uphill struggle in recovering from the impact of the covid pandemic. It has well over 5 million patients waiting for consultant-led treatment, increasing demand for mental health services and a potential tsunami of undiagnosed patients who will need to enter the health system for diagnosis and treatment.
Sponsored By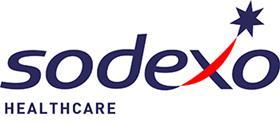 Recovery is often talked of in terms of how more procedures and clinics can be held. But that ignores the important role of support services in the patient journey and experience. These services are essential to a smooth flow of patients through the organisation – and in increasing the number of people who can be seen - but can also enhance the patient's whole experience of care.
The role of these staff has often been under-recognised and undervalued, chair Claire Read told an HSJ webinar, run in association with Sodexo Healthcare. But their role in the pandemic and beyond may have changed this and what they do has evolved, potentially including new and different areas.
Working closely
Many NHS trusts found they needed to work ever more closely with outsourcing companies and their PFI providers as they made rapid changes during the early part of the pandemic – while also operating "business as usual". At Buckinghamshire Healthcare Trust there was daily contact with service providers, said executive director Ali Williams. Major works like improving oxygen pipework and changing the use of wards had to be carried out but there were also more mundane tasks like organising one way systems through hospitals and ensuring staff had accommodation if they needed it. The trust introduced – and will retain - a concierge service to help staff with the hassle of daily life.
A lull when the hospital was relatively quiet allowed the trust to refurbish a number of wards, working closely with its PFI partners, she added.
'If there was ever a period where support services were underappreciated that has firmly come to an end and we are going into an era where their contribution will be seen as absolutely central'
At Medway Foundation Trust, there was an emphasis on ensuring all staff had support for their welfare – including working from home, where appropriate, and space to have a break while they were at work. The trust has just opened a staff gym funded by charitable donations, said Gary Lupton, executive director of estates and facilities.
Simon Lilley, director of marketing and strategy at Sodexo Healthcare, said that companies like his needed to deliver with certainty every day and "to take away the headaches from the care givers on the front line."
But he added there seemed an increased appetite for companies like Sodexo Healthcare to play a bigger role outside the traditional facilities management services. During the pandemic it had had to make changes at pace in areas as diverse as extended hours for staff restaurants, but also new areas such as running covid test centres and managing the first quarantine facility in the UK for 40 years at a few hours' notice.
"It has given us the confidence to be able to help the NHS outside of the traditional FM space and that is leading to interesting conversions around patient flow, around discharge, around reducing readmissions," he said.
Co-founder of research body Aiming for Health Success Andrew Haldenby said the government policy was clearly to improve facilities in the NHS, particularly in hospitals, and create a much stronger and more resilient estate – and support services were key to the delivery of this.
But the government was also looking for new kinds of estates – such as surgical hubs and community diagnostic centres – and there was a need to repurpose existing buildings for different needs, he added. This was core to the next stage of recovery for the NHS.
"If there was ever a period where support services were underappreciated that has firmly come to an end and we are going into an era where their contribution will be seen as absolutely central," he said.
But support services could play a role in supporting patients outside hospitals, said Mr Lilley. "There is clearly an opportunity for support services to play a part in quasi-clinical ways," he said.
And he added the NHS had huge amounts of data about patients and their experience in hospital but much of this was retrospective and taken at the point of discharge, creating a missed opportunity to improve patient experience during their stay. Sodexo Healthcare had been working with one hospital to introduce "real time" feedback which allowed teams to respond. "It is providing wonderful insights into patients which busy clinical teams just are not available to capture," he said.
With "net zero" on the agenda, Buckinghamshire is looking with its PFI partners on what it can do to reduce emissions including through using waste to generate power, said Ms Williams.
But no one was in any doubt that there will be challenges ahead, both in coping with ongoing covid and in supporting staff who have been through a difficult time. In Buckinghamshire, daily check ins have been started with staff – covering how they were feeling and what would make it better. Mr Lupton stressed the importance of investing in staff and their environments. Ms Williams said there were "fundamental basic things" like having somewhere to change and to rest during the day and being able to get home safely.
Some of these innovations will be around how staff are deployed to greatest effect. The government wants 30 per cent more elective activity in hospitals in the next three years, said Mr Haldenby, which is likely to lead to different ways of working and support staff could be important in this. In Buckinghamshire, there have been moves to use staff differently with, for example, using technology to allocate the nearest porter to a job rather than them having to return to the wards to be directed to it and cleaners becoming more closely involved in ward-based teams – "it's one team," said Ms Williams.
And Mr Lilley said support teams could allow other staff to operate at the top of their licence. "There is a real opportunity for support services to take some of those non-clinical tasks away from clinical teams," he said. "We know the huge shortages there are in social care that are causing a huge backlog in hospitals.
He suggested a different model was needed which recognising the value of freeing up beds in hospitals: this could move the dial away from the low pay seen in social care. Remote monitoring could play a part in this, he added. "There is undoubtedly an opportunity for an organisation like Sodexo Healthcare with a big workforce to adapt that workforce to mould into the gaps the NHS has," he said.
But increasing activity often means refurbishing or changing use of some hospital areas and that can be difficult to achieve in a working environment, leading to more out of hours shifts, said Mr Lupton. There was also a need to think more smartly about recruitment into some key roles – such as housekeeping. The trust was launching apprenticeships for housekeepers, offering them the opportunity to progress.
And he said it was important that staff in support services had a high profile within trusts, saying his board discussed them as regularly as other staff.
A recording of this session is now available.
For those who had previously registered for the webinar click here to view the on demand recording
For those who have yet to register, click here and scroll to the bottom of the page and complete the form. Details of how to access the on demand recording will then be sent to you via email.