Learn about this year's winning projects in HSJ's celebration of organisations delivering real value
On 25 November the government will make the most important financial announcement for the health service since the 2002 budget, when billions were poured into an NHS delivery plan.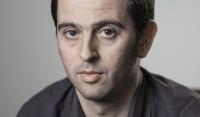 However, the implications of the coming spending review will be very different.
We can be certain of one thing: even if the government settles on the most generous possible interpretation of its commitment to an extra £8bn for the NHS, the service is going to find itself struggling for cash.
As the Health Foundation put it last week, we know that over the course of this whole decade we will still see the lowest real terms growth in health spending since the NHS was founded. And, five years into this decade, the toll that settlement is taking is already evident.
'"Efficiency" can't be used as a euphemism for service cutbacks'
This means the search for efficiency in the NHS has never been more important.
It also means that "efficiency" cannot be used – as it sometimes has been in the past – as a euphemism for service cutbacks. Efficiency now means saving the NHS money while also delivering the best care, improving outcomes, and bettering safety and patient experience.
Essentially it means delivering value.
Eye on the prize
Now in their fifth year, the HSJ Value Awards look to celebrate those organisations that deliver the best possible care for patients while also giving taxpayers the best value for their investment.
This year HSJ had 532 submissions - an increase of 20 per cent in entries compared to last year. These were then whittled down to a shortlist of 126 and after a rigorous judging process 20 winners were chosen.
'The increased competition reflects the service's increased focus on the challenge'
This increased competition for shortlisted places and winner trophies reflects the service's increased focus on the challenge. It also reflects the success with which the best entrants are meeting it.
With these awards HSJ hopes you are able to meet this challenge by learning from our winners' best practice and pursuing your own methods of improving value in healthcare.
Thank you to our judges and congratulations to all of our winners and those shortlisted.
The 2015 winners
Special Recognition Award
Energy Efficiency
Value and Improvement in Acute Service Redesign
Implementation of IT to support healthcare business efficiency
Value and Improvement in Clinical Support Services
Value and Improvement in Commissioning Support Services
Value and Improvement in Communication
Value and Improvement in Community Health Service Redesign
Value and Improvement in Information Technology
Value and Improvement in Medicines Management
Value and Improvement in Mental Health
Value and Improvement in Pathology Services
Value and Improvement in Patient Information Management
Value and Improvement in Procurement
Value and Improvement in Specialist Services
Value and Improvement in Telehealth
Value and Improvement in the use of Diagnostics
Value and Improvement in Training and Development
Value and Improvement in using IT to support integrated healthcare services
Value and Improvement through Outsourcing
Workforce Efficiency
Best Value for Patients and Tax Payers
Revealed: Winners of the Value in Healthcare Awards 2015
1

2

Currently reading

Value in Healthcare Awards 2015

3