The next step in the evolution of foundation trusts will require their top people to develop different leadership skills from those that did the job in the early days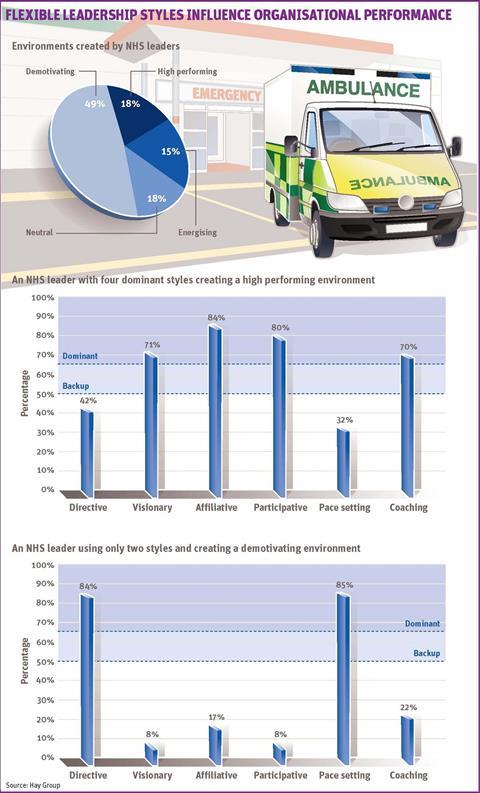 competencies chart
Being a foundation trust brings organisational freedoms and the chance to drive innovation and change in services. It is a new environment, with new rules, different boundaries and opportunities. To take full advantage of these, foundations need leaders who can think and act very differently. The leadership behaviours that won the organisation this status may not be enough to drive the next level of performance.
This is a challenge for their boards. How do they signal what new behaviours are required? What does this look like and how do we begin to benchmark our leadership strengths and weaknesses in a new context?
On the journey to foundation status, trusts will have done work on developing their boards and probably their senior and mid-level managerial and clinical teams. Using competency frameworks such as leadership quality, trusts will have reviewed the relative strengths of leadership behaviours to help them achieve the status.
Measuring impact
The issue many now face is how to define and measure a new, complementary set of behaviours which will fit better with the leadership challenges of the foundation trust context - and link these to measures of leadership impact.
There are two steps to doing this effectively that they can adopt: understanding the new skills and behaviours required; and improving leaders' impact in the foundation context.
Hay Group has developed a framework that identifies the specific mix of behaviours that makes working in a foundation trust unique. In working with them on these behaviours, four key elements were identified covering 11 leadership behaviours (see box). According to Hay Group head of healthcare Mike Hay these are very different competencies from those required in a non-foundation trust.
He says trusts can work with this framework to identify the behaviours that matter most to their circumstances, and then gather individual and aggregate data using a simple online 360-degree tool. Data can then be used to shape development planning, role design, talent management and recruitment to align with the trust's strategy.
Leadership styles
Directive Coercive, demanding immediate compliance, often in a crisis or turnaround
Visionary Inspires and gives clarity about how people's efforts contribute to the "vision"
Affiliative Creates harmony that boosts morale and team spirit
Participative Values people's input and participation in decision making
Pace setting Strong drive to achieve, leads through example. Can be impatient and micromanage
Coaching Listens and helps people identify solutions themselves. Builds long term capabilities
Mr Hay says: "We have designed them to be applicable to clinical and non-clinical leaders and, what's more, they can be easily measured."
The right leadership behaviours have to be used in the right way to have the greatest performance impact. The impact of leaders can be measured and improved by linking the desired behaviours to the styles leaders use and the climate that they generate in their teams.
"It gives leaders a much deeper understanding of what this means for the way they lead their teams to get improved performance. The best leaders have a range of appropriate competencies and dominant styles available to them and will select the best ones to create a high performing climate," says Mr Hay.
Dominant styles
Hay Group data for NHS leaders shows half create a demotivating environment (49 per cent) and only 18 per cent create a high performing climate (see pie chart).
The next chart shows an NHS leader drawing on a range of dominant styles which can create a high performing climate for their team. They are using more long term styles, which build capability, commitment and performance. The final chart, on the other hand, shows a leader with only two styles - these are short term styles, likely to create a demotivating climate.
If foundation trusts are to capitalise on the shift to a new environment they will need to build leaders who can use new behaviours and flex their range of styles.
Find out more
Leadership competencies for foundation trusts
FT leadership competencies
People
Self management and control
Interpersonal understanding
Develop self and others
Lead and inspire
Enthusiasm
Passion for customers
Strategic thinking
Determination
Thinking ahead
Commercial focus
Entrepreneurial drive
Impact
Partnership working
Convince and persuade