Harkness Fellowships allow eminent healthcare leaders to study different healthcare systems around the world, providing greater insight into how the NHS can be better run, writes Emma Stanton
What do a director of strategy from King's, a former Number 10 health adviser, an obstetrician and a public health trainee have in common?
This month they will each embark on Harkness Fellowships in healthcare policy and practice in the US.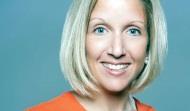 'Many eminent leaders have benefited from the fellowship, including Simon Stevens'
Contrary to rumours that these are gap years, there is quite a bit of work involved.
However, you will be hard pushed to find a former Harkness Fellow that doesn't speak highly and enthusiastically of the opportunity. Many eminent UK healthcare leaders have benefited from the opportunity, including NHS England chief executive Simon Stevens.
The Harkness Fellowships were established in 1925 to reciprocate the Rhodes Scholarships. Described on the Commonwealth Fund's website as being targeted for "mid career professionals", this descriptor seems to have quite broad confidence intervals.
The programme is not just for academics or clinicians; it is ultimately designed for people with the potential to make a future leadership contribution to their health system. This makes them a talented and heterogeneous group.
We often hear distrust or yawning about the NHS emulating the US health system.
This certainly isn't the point of these fellowships. The truth is that no health system is perfect, but there is much we can learn from studying different systems.
'No health system is perfect, but there's much to learn from studying different ones'
Perhaps the greatest insight is the perspective it provides about the NHS itself and valuing what we do right that makes it envied worldwide.
Promoting high performing healthcare
David Blumenthal became president of the Commonwealth Fund last year.
His previous role was as US national coordinator for health information technology, responsible for the "meaningful use" agenda.
This extended the availability of electronic health records from a few large institutions to the smaller clinics and practices where most Americans receive their healthcare.
'We're looking for "frugal innovations" in low income countries which are transferable to the US context'
Speaking about potential areas of research for Harkness Fellowships, Dr Blumenthal says: "Building on our core work to promote a high performing healthcare system, we are excited about new initiatives in the area of healthcare delivery system reform that will focus on creating high performing health systems for two critical populations: high need high cost patients, and vulnerable patients generally.
"The former group includes the 5 per cent of individuals who account for 50 per cent of Medicare spending in the US. The latter consists of low income populations who are disproportionately racial and ethnic minorities.
"We are interested in examining reforms in the financing and organisation of care that can optimise outcomes for these two groups. We are also seeking to identify 'frugal innovations' in low income countries that produce high quality care at a fraction of the cost that we are spending, and are potentially transferable to the US context."
Beyond the programme
The fund's emphasis on identifying high cost, high need individuals in the healthcare system is perhaps something that we need more debate about in the UK too.
Articles in HSJ talk a lot about the need to invest in leadership in the NHS. These fellowships are an unrivalled leadership development opportunity with a specific lecture programme organised throughout the year.
For those with ambitions to drive change in healthcare, the fellowship is a formative year.
'Don't be put off by the complexities of the US system; you will soon be bilingual in US "health speak"'
Relationships with the fund continue beyond the fellowship year.
In July the fund invited back 24 Harkness alumni to a three day policy forum in Washington DC. They shared with senior US government officials and agency directors some innovative policies and delivery system models from their home countries that are relevant to US health reform.
Don't be put off applying if the complexities of the US system seem daunting; you will soon become bilingual in US "health speak".
Time to apply
Based at a US academic institution of your choice, the ultimate output for each Harkness Fellowship by the end of 12 months in the US is to produce a peer reviewed academic publication.
If you are considering applying for the programme, it's advisable to get at least a couple of serious publications under your belt to demonstrate that you can.
When I undertook my Harkness Fellowship in 2010-11, I learnt a great deal from the other fellows, who were from a broad range of academic, clinical and management backgrounds.
'It's not just a one year sabbatical but a life changing experience'
They came from Australia, Canada, Germany, the Netherlands, New Zealand, Norway and Sweden. France is a new addition to the scheme this year. As well as being a valuable professional network, many are also great friends.
In the UK, Harkness Fellowships are co-funded by the Nuffield Trust and the National Institute for Health Research, so expect leaders from each of these organisations to sit on the selection panel.
I will leave the final comment to Robin Osborn, vice president of the Commonwealth Fund's international health policy and practice innovations programme and director of the Harkness Fellowships.
She says: "The Harkness is a chance to step back, reflect and think big about some of the most important challenges in healthcare policy and practice. It's not just a one year sabbatical, but, as we know from 18 years of fellows, a life changing experience."
Find out more
Applications for the next round of Harkness Fellowships close on 17 November.
Dr Emma Stanton is chief executive of Beacon UK and is a member of HSJ's Future of NHS Leadership inquiry panel