CCGs risk unpaid tax bills and fines for breaching rules on off-payroll payments to governing body members
CCGs move GPs to payroll before HMRC intervenes, which will increase the pay bill
Commissioners cite lack of clarity over guidance
Clinical commissioning groups could face significant bills for unpaid tax and penalty fines after falling foul of rules over the use of off-payroll payments to GP leaders.
Treasury guidance issued in 2012 said CCG board members with significant financial responsibility should be on the public payroll.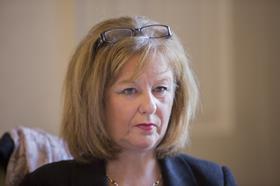 However, an investigation by HSJ has found widespread variations in the way CCG governing body members are paid, with many remunerated off-payroll, without deductions for income tax and national insurance.
HM Revenue and Customs is understood to have carried out a sample review of payments dating back to when CCGs launched in 2013.
A number of CCGs have made changes to put all their governing body members on the payroll over concerns HMRC could demand back tax and impose fines.
Commissioners have been urged to act before HMRC intervenes. However, there has been criticism that guidance to the NHS on off-payroll payments is unclear.
Putting governing body members on the NHS payroll would increase pay bills for CCGs, which would become liable for national insurance contributions worth 13.8 per cent of salary.
HSJ research has found some CCGs have paid senior leaders as NHS employees since they were set up, while others have changed arrangements over the past three years to put staff on the payroll. However some continue to pay GPs on the governing body and others using off-payroll arrangements.
North Durham CCG confirmed it placed all its governing body members on the payroll from 1 April.
In a board paper explaining the move, it said: "We are aware of a number of local CCGs which have been audited by HMRC and where the outcomes look likely to indicate that clinical GPs are considered by HMRC to be employees for the purposes of administering PAYE tax and national insurance deductions."
It warned failure to make changes "risks fines and backdated claims for unpaid tax and national insurance".
North Tyneside CCG said it had revised arrangements for employing GPs following talks with HMRC. Four GPs had been moved to the payroll as CCG employees.
Among others to make changes is Surrey Heath CCG, which had 10 off-payroll arrangements with GPs and a practice manager on its governing body in March 2015. The arrangements dated back to 2013. In a policy statement approved in February this year, it said all governing body members and clinical leads will now be on the CCG's payroll.
Chief finance officer Rob Morgan said: "The CCG follows HMRC guidance on tax arrangements for public sector appointees."
Among those awaiting responses from HMRC before making changes is South Lincolnshire CCG, which has been asked to provide details of which governing body members and other committee members were paid off-payroll in 2013-14 and 2014-15.
NHS Clinical Commissioners chief executive Julie Wood said clinical leadership was at the heart of CCG decision making.
She said: "Ensuring CCGs have the right processes and governance in place to secure and pay for that leadership is critical and our members understand that.
"However, our members have told us that to date the information available to them has been confused and potentially conflicting, so what they need is clear and unambiguous guidance that supports them to put in place the correct procedures to reassure HMRC."
The Department of Health said guidance had been issued in following the Treasury's review and it was not aware that it or NHS England had issued anything that was inconsistent with that.
A spokesman said: "It is the responsibility of employers to correctly determine the employment status of the staff working for them and where off-payroll payments are made, they should be disclosed as such."
NHS England said guidance was a matter for the DH.
HMRC said: "Employment status is never a matter of personal choice and is always dictated by the specific facts. When the employment relationship does not accurately reflect the underlying reality of the relationship, the wrong tax is paid, then we intervene to ensure the rules apply as Parliament intended."
CCGs risk fines and unpaid tax bills for breaking pay rules
1

Currently reading

CCGs risk fines and unpaid tax bills for breaking pay rules

2

3