NHS Partners Network says private firms are 'not expecting' to run ACO contracts
Comments address campaigners' criticisms that the ACO contract will enable privatisation
Private firms cite political and financial risks
Private providers have said they do not expect to run any NHS accountable care organisations due to the political difficulties around perceived "privatisation" and concerns over financial risk.
Writing exclusively on hsj.co.uk, David Hare, the chief executive of the NHS Partners Network, says private providers "are not expecting to be commissioned" take on responsibility for running any ACO contracts "in the immediate future".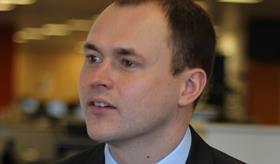 His comments address one of the key objections from people opposing the use of NHS England's template ACO contract.
The campaigners, whose leading voices included Professor Stephen Hawking, who died this week, argue that the contract will be used to enable private firms to be paid large sums to organise and provide services.
Two judicial reviews on the issue are due to be heard this spring.
Mr Hare writes: "The law makes clear any operator whether public, private or voluntary could be asked to lead an ACO and that it is their fitness for purpose and not their ownership type that matters most.
"But it is also clear to me from discussions with independent sector leaders that they are not expecting to be commissioned to take on full responsibility for running a large scale ACO in the immediate future."
He says this was "partly to do with the politics of NHS 'privatisation'", which will make it "very difficult" for a commissioner to award a contract to a private firm.
However, he adds: "There are also genuine concerns over the risks to which any operator taking on a large scale ACO contract would be exposed.
"A failure to set the commercial terms of an ACO appropriately – for instance, by a commissioner disclosing inaccurate or incomplete data on the cost of existing service provision – could leave the successful bidder in the position of having to absorb very substantial unexpected costs on to its own balance sheet."
Mr Hare says it was "unclear" how far the commercial issues exposed in the UnitingCare Partnership contract collapse have been resolved.
"For independent sector providers this throws up material issues given the fact they cannot access 'bailouts' from the centre and are reliant on contracts being set at a deliverable level," he says.
He says the NHS's aim to introduce integrated care systems was laudable and private firms could offer elective capacity, access to capital, analytics and diagnostic services.
But Mr Hare concludes: "In the current environment it seems unlikely that taking on responsibility for running a large scale ACO will be central to that contribution."
In its evidence to the Commons health committee inquiry into integrated care, the NHS Partners Network said the NHS should avoid "introducing inflexible and unaccountable monopoly provider models with a 'too big to fail' and 'like it or lump it attitude' to patient care".
The submission said if accountable care led to the end of the purchaser/provider split, there was a "real danger that many of the disciplines that accompany it" – such as strong governance mechanisms, fair treatment for all providers and patient choice – "could be lost".
Revealed: Last ACO commissioner abandons contract plans
1

2

Currently reading

Exclusive: Private firms 'are not expecting' to run ACO contracts

3