Mental health platform Thalamos, which is working to digitise the Mental Health Act, has offered its software free to the NHS to support healthcare workers during covid-19.
Written by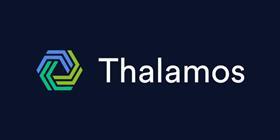 Thalamos is the first tech company to digitise the UK's Mental Health Act so doctors can quickly and safely get patients access to care. Its software allows doctors and approved mental health professionals to complete and share Mental Health Act forms digitally. This digital solution replaces paper form filling and reduces the errors and delays common in the sectioning process. Thalamos also enables healthcare workers to collaborate remotely; something especially critical during the current coronavirus pandemic.
Thalamos has also announced a raft of new services to support mental health clinicians in their response to covid-19. It has made its software completely free to the NHS and is also accelerating the development of several additional features. Mental Health Act forms are now available for Approved Mental Health Professionals, with forms for nurses also in development.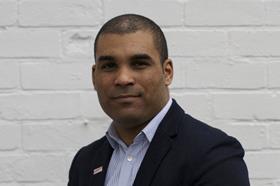 Steve Gilbert
Alongside these developments, Thalamos have appointed Steve Gilbert OBE to their Steering Group. Steve, a nationally renowned expert on mental health, will be joining the team as living experience lead and will support the company's growth with a patient-first approach.
Steve Gilbert's work in the field led to his appointment as Officer of the British Empire for services to Mental Health in 2019. He acted as vice chair for the Independent Mental Health Act Review in 2018, led by Sir Simon Wesley, and was appointed to the West Midlands Combined Authority Mental Health Commission to help develop the Thrive West Midlands Programme. Steve is also a trustee for Mind and the Association of Mental Health Providers.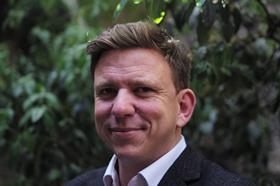 Arden Tomison
Arden Tomison, CEO and co-founder of Thalamos, comments:
"Covid-19 is placing extraordinary pressures on everyone who works in the NHS and in social care. At Thalamos we are acutely aware of the particular challenges being faced by mental healthcare professionals and we want to support them in any way we can.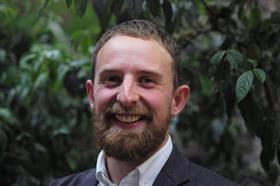 Ross Tomison
We are delighted to have Steve join our Steering Group. Being detained under the Mental Health Act (Sectioned) can be hugely distressing for patients and their loved ones, Steve's insight will be invaluable as we work in this sensitive area. Our aim is to make the process as simple, easy and human as possible and Steve's formidable knowledge will play an essential part in shaping this."
Steven Gilbert comments:
"I am very happy to be joining the Thalamos Steering Group. Arden and Ross truly understand the need to place patients and their loved ones at the centre of the Mental Health Act process. I have been hugely impressed with Thalamos ethos: democratise the data enabling the right professionals to access the relevant information at the right time. I look forward to working with the Steering Group to ensure that the experiences of people who have been detained under the MHA remain at the heart of these important developments."