The health secretary has appointed the man credited with turning around the fortunes of high street giant Marks & Spencer to lead a major review of NHS management.
Sir Stuart Rose will examine how the best managers from both the private and public sectors can be encouraged to take on the most difficult jobs in the NHS.
In an exclusive interview with HSJ, health secretary Jeremy Hunt said: "Where we have hospitals in difficulty then clearly getting the right leadership in place is the number one priority and that is where I think Sir Stuart can help us. He was an inspiring leader, he did a very good job of reconnecting M&S to its customers.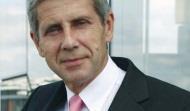 "One of the lessons of Mid Staffs was that we had a hospital culture that got disconnected from patients. [Sir Stuart] has a very hands-on style.
"We have spent a lot of time tapping into the leadership skills of people like [University Hospitals of Birmingham chief executive] Julie Moore and [Salford Royal chief executive Sir] David Dalton and set up the buddying scheme of failing hospitals with successful NHS partners. But I think we also need to be open minded and to see if there are any lessons we can learn from inspiring leaders outside the NHS, that's where Sir Stuart steps in."
Sir Stuart will focus mostly but not entirely on the 14 trusts that are currently in special measures and will submit a short report of his findings by the end of the year.
In a statement he said: "Clearly the NHS is a very different institution from M&S, but leadership, motivating staff and creating a culture where people are empowered to do things differently are crucial to the success of any organisation, and I'm looking forward to helping in any way I can."
At the same time as Sir Stuart produces his report, Sir David will produce a separate review examining how NHS providers can be incentivised to work in larger groups or chains, led by leaders the DH has termed "superheads". HSJ highlighted national NHS bodies' interest in chain arrangements this week.
Mr Hunt said the two reviews would aim to address his "biggest priority" – turning around hospitals in special measures.
He added: "I have an absolute responsibility to make sure people are getting safe, compassionate care in every part of the country and we have put in place probably the most transparent inspection regime anywhere in the world.
"But as a result of that nearly 10 per cent of our hospitals are in special measures and I have a determined, sustained focus to get them out of special measures."