National Audit Office is investigating collapse of Cambridgeshire £725m older people's contract
NAO will examine role of national bodies and how contract was designed
Investigation follows previous reviews into the collapse carried out by NHS England and CCG
The National Audit Office has opened an investigation into the dramatic collapse of a £725m older people's services contract in Cambridgeshire just eight months into its five year term, HSJ has learned.
The public spending watchdog's probe will be the fourth investigation into the deal, which ground to a halt when the provider, UnitingCare Partnership, announced in December that it would be handing back its contract.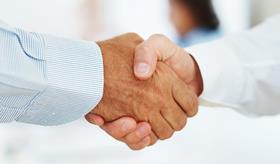 The partnership, which won the contract in November 2014, was a company jointly owned by Cambridge University Hospitals Foundation Trust and Cambridgeshire and Peterborough FT.
The NAO's investigation will focus on the factors that contributed to the contract's collapse, said correspondence from the NAO's auditor general Sir Amyas Morse, seen by HSJ.
These include:
the role of the arm's length bodies;
the way the contract was designed, including the use of outside advisory bodies; and
governance arrangements for the deal.
The review was first proposed by Labour frontbencher Lord Hunt in January. The collapse of the Cambridgeshire contract prompted NHS England to "urgently" review all current and planned major service contracts.
In February, a £1.2bn outcomes based contracting tender exercise for cancer and end of life care in Staffordshire was paused in light of the issues raised by the UnitingCare failure.
NHS England's own review into the affair, published earlier this month, concluded that the contract should never have gone live in April 2015.
Review author David Stout said there was a £14m financial gap between the annual cost of providing the service and the money available.
Mr Stout also urged NHS England to review the role, function and effectiveness of Cambridgeshire and Peterborough Clinical Commissioning Group's advisers on the contract.
His review named three organisations: legal firm Wragge & Co; financial advisers Deloitte; and the Strategic Projects Team.
A further "second stage" review from NHS England is to be launched.
An audit by West Midlands Ambulance Service FT, carried out on behalf of Cambridgeshire and Peterborough CCG, found that the contract collapsed because UnitingCare expected to be paid substantially more than had been agreed in the deal.
HSJ understands the NAO investigation is slated for publication before Parliament's summer recess.