Nick Moberly to leave King's College Hospital FT
He has been chief executive since 2015
Trust has faced serious financial challenges with deficit close to £100m
The chief executive of a Shelford Group hospital trust has resigned, HSJ can reveal.
Nick Moberly, who has led King's College Hospital Foundation Trust for two and a half years, emailed staff this morning to stay he was standing down.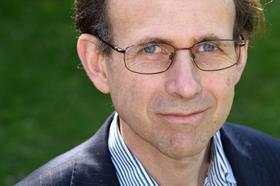 The message, seen by HSJ, said the decision had been "difficult".
Mr Moberly said: "During my time here, the world in which we operate has become ever more challenging. Notwithstanding these pressures one thing has been a constant – your total commitment and dedication to our patients. All of you are completely focused on delivering the highest standards of care; pushing the boundaries of research and innovation; inspiring future generations of clinicians and doing your very best even in the most trying circumstances. This is what makes King's truly unique.
"I would also like to pay tribute to my executive colleagues. Their support, advice and counsel has been invaluable."
His announcement follows the departure of former chair Lord Kerslake who resigned very publicly in December and accused the government of underfunding organisations like King's.
In November, chief operating officer Jane Farrell and finance director Colin Gentile also resigned.
Mr Moberly's decision comes ahead of next week's board meeting when the south London trust's forecast deficit is expected to worsen to more than £100m.
The trust's most recent estimate was £92.2m, a position that had already been revised more than once. It was placed in financial special measures by NHS Improvement in December.
Mr Moberly will leave on 20 April.
New chair Ian Smith took over at the start of the year.
Earlier this year, Mr Moberly told a public board meeting that when he joined the organisation it had an underlying deficit of £140m, which had reduced to around £100m during his tenure.
The trust is carrying underlying debts of more than £600m.
NHS Improvement chief executive Ian Dalton said: "I want to thank Nick for his hard work and dedication in leading one of the biggest and highest profile hospitals in the country.
"King's is a hospital that has a great history and is well loved by the local community. It is true that in recent years the trust has had significant financial problems which is why we are supporting King's to improve its financial position and secure the services so valued by patients, long into the future.
"I want to wish Nick all the best for the future. We've started the process of working with the trust to identify a suitable successor."
Source
Email obtained by HSJ