A series of studies looking at public and private organisations found that banking performs much better than healthcare for diversity at the top level. Raj Tulsiani examines what the NHS can learn from the business sector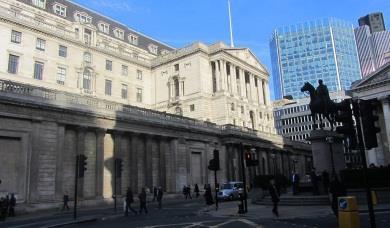 During 2014, executive search company Green Park undertook a series of diversity research projects looking at top level employees in the public sector, the NHS and FTSE 100 to compare how they approach cognitive diversity.
'Succession planning is important for those organisations looking to improve diversity'
Our Public Service Leadership 5,000 survey, which studied the diversity of staff working in the top 5,000 leadership roles in public and voluntary sectors, found that individuals from an ethnic minority background were less likely to get public sector leadership roles than they would in a top private sector company.
A study of FTSE 100 companies, commissioned by Green Park and co-authored by Professor Richard Webber and Trevor Phillips, examined over 8,000 senior employees. It also analysed the levels of gender and ethno-cultural diversity.
The main board and operating board, referred to as the "top 20 level", were looked at together, and the level immediately below that we called "top 100 level"; it was kept in mind that the FTSE 100 boards were headquartered in the UK and the top 100 level employees analysed were located here too.
By focusing on UK employees, it allowed us to benchmark our findings against the population in a clear and easy to understand manner.
Diversity rich organisations
One relatively well performing sector for ethno-cultural diversity at top levels was banking and finance, but it was a mid-table performer for gender diversity. The media sector displayed the opposite trend, with mediocre ethno-cultural diversity and high gender diversity at top levels.
'Boosting diversity involves introducing new employees from diversity rich clusters into top levels'
The paper found that looking purely at ethno-cultural background or gender will not give you a clear picture; businesses looking to harness cognitive diversity need to examine both, as well as disability, to get a clear view of their organisation.
Another key finding came when we examined banking and finance and questioned why the sector performed better than the FTSE 100, NHS and public sector for ethno-cultural diversity. While one size fits all policies should be avoided, a crucial lesson can be learnt from banking and finance, namely the importance of succession planning for organisations looking to improve diversity.
Boosting diversity involves introducing new employees from diversity rich clusters into top levels – something that is notoriously lacking in the NHS, according to our research last year.
Eight steps to improve workforce diversity
Provide accurate data on the ethno-cultural background of your staff, customers and local populations.
Employ a diversity strategy and track its progress through operational metrics.
Guarantee diversity on executive shortlists, without putting quality at risk.
Select the right benchmarks to track search performance against your competitors, sector norms and similar sized organisations.
Know what is around the corner: regulation, emerging talent strategies and changing customer patterns.
Become recognised as a board that takes diversity seriously across all the protected characteristics by creating real evidence of enterprise-wide improvements.
Be less nervous in dealing with race and religion. Many firms do not know how to talk about it, but they need executives to cope confidently with public scrutiny.
Develop diversity assured succession plans, particularly when building trust in cross-cultural or virtual teams is a prerequisite.
Succession planning
A company in the banking and finance sector, such as HSBC, draws employees from all around the world and from various regional offices. But the NHS is limited in the extent to which it can borrow talent from other countries or sectors due to the specialist experience required for a top level role.
'The same diminishing pool of people is continually approached for top level finance roles'
That being said, the NHS can learn from the succession planning seen in sectors such as banking and finance. When looking at top level finance and accounting roles, for example, the NHS is lacking a suitable pipeline of individuals who are sufficiently qualified to tackle the complex problems of reducing funding.
The same diminishing pool of people is continually approached for top level roles. But succession planning opens the door for experientially and personally diverse individuals to compete for roles more efficiently.
As such, in an increasingly diverse country, NHS leaders should consider making an investment to bring about the many advantages accrued by cognitive diversity. Put simply, succession planning can increase the quantity and quality of individuals available for top roles, widen the talent pool and improve the likelihood of appointable choices for a given role.
Raj Tulsiani is co-founder of Green Park and a board member of the National Equality Standard