A radical overhaul of its corporate governance structure has significantly improved patient safety at Basildon Hospital, writes Giles Thorpe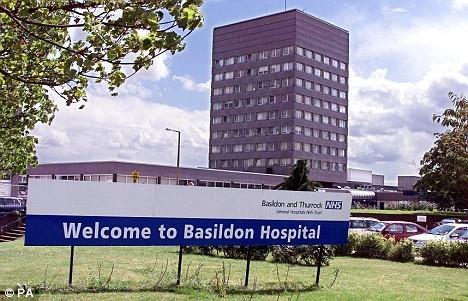 A lot has been written about the turnaround of Basildon Hospital in Essex. In 2012, it was scoring highly in all the wrong areas – mortality rates, visits from regulators and levels of dissatisfaction from patients. Transparency, openness, listening to patients and hiring more clinical staff were a few of the steps to improve outcomes and quality of care.
'Governance and compliance as a force for good has begun to promulgate throughout the whole organisation'
However, it was the radical overhaul of clinical governance that improved patient safety the most.
A new chief executive was appointed in 2012 who immediately reviewed the trust's corporate governance structure. New staff with expertise in change management, governance, compliance and staff and patient engagement were appointed.
Cultural shift
A streamlined approach to governance was launched with unnecessary meetings abolished. All divisions began presenting their data at three key meetings – patient safety, patient experience, and risk and compliance.
To ensure the patient voice was heard, trust governors and the patient panel were invited to attend. For specific patient safety projects short term task and finish groups were created with a set remit and lifespan.
Talking to staff
Staff needed to understand their responsibilities and how to escalate concerns. The trust board began "walking the wards", talking about governance, providing written information and credit card style prompts outlining the four governance principles – accountability, standards, compliance and risk management.
Other focus areas included:
dealing with patient concerns;
improving standards of care;
safeguarding;
culture; and
infection control.
No blame here
It was clear that incident reporting was not being undertaken effectively. Staff felt reports were used to blame them. During 2013-14 the incident reporting system was adapted. Policies were rewritten to emphasise a "fair and just culture".
New objective quality assurance system
The clinical governance and risk department designed an incident reporting quality assurance system as staff did not have the tools or information to grade incidents. Previous data showed that the hospital was bucking the national trend – low numbers of incidents reported and high levels of harm. Staff were not grading incidents correctly and confusing risk with actual harm.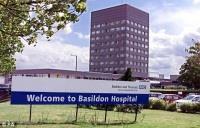 Two patient safety managers and a clinical incident systems manager now assess all incidents and feed back to reporters if the grading is changed. Staff are given information, guidance and support.
One of the main aspects of incident reporting is to drive the importance of "near miss" reporting to help identify any emerging risks.
E-learning
It was agreed that all staff must receive evidence based training on incident reporting and risk assessment:
Level 1 – mandatory for all staff; and
Level 2 – training in risk management and serious incident reporting for key staff (minimum 10 per cent of the workforce).
Training was delivered via e-learning with bespoke face-to-face sessions and support in specific areas. Compliance is currently at 68 per cent, achieved within a nine month period, with a 4,500 workforce.
Governance is a risky business
In 2013 there were only eight risk registers in the organisation. They were not being used to identify, control and challenge potential risks to patient safety and operational delivery.
Within the general medicine division, chosen because of its developed governance processes, all wards were provided with their own electronic risk registers. Risks were reviewed to see if they were meaningful, relevant and current and were closed if not.
Lessons were learned, and rolled out to the next division, making sure that the approach and support was bespoke to the areas involved.
'Risk is now uppermost in everyone's mind'
Risk is now uppermost in everyone's mind. When staff review their Patient Advice and Liaison Service contacts, complaints, claims and incidents, the first question is: "Could this be a risk, and, what do we need to do about it"?
During the most recent review of the quality governance assurance framework, the score for the trust improved substantially with positive comments received by the external auditors. Robust systems are now in place in line with national standards for foundation trusts (with an improved score of 2.5 from 4.5).
Partnership working
Stronger evidence had to be provided to clinical commissioning groups and the CQC that lessons were being learnt. Action plans had to be developed in agreement with the CCG when serious incidents occurred.
Compliance with national standards has improved dramatically. The process for reporting and investigating serious incidents has changed radically, with root cause analysis templates for specific incidents, such as pressure ulcers and falls.
Immediate safety measures are taken to protect patients, and to identify wider actions that need to be taken.
Sharing the learning
The sense that governance and compliance are a force for good has begun to promulgate throughout the whole organisation.
Multiple media channels are used to cascade information to the widest audiences and share changes and improvements.
Reports from compliance visits and investigations into incidents and serious incidents are communicated trust wide. There are weekly email and intranet updates highlighting areas of good practice and those that need further focus.
Performance indicators
It was agreed that key performance indicators would be set for all divisions relating to governance. These include:
20 day incident closure rate;
delivery of seven day reports for serious incidents;
delivery of 30 day draft serious incident reports;
delivery of 45 day final serious incident reports;
Delivery of 45 day action plans for serious incident; and
delivery of duty of candour (verbal and written).
Every month each division presents their data, which is quality assured centrally, and provides a rationale for any non-delivery of their indicators.
Trend analysis
It was vital that the right data was available at the right time, to the right person. This meant rethinking the way it was produced.
A rich pool of data was created relating to compliance, trend analysis and risk identification. It can be cut in thousands of different ways, allowing staff to identify any emerging themes, trends and risks to their patients, staff and areas of responsibility. This includes:
combined patient safety and complaints themes;
compliance at ward level relating to incident investigation;
quality of feedback to reporters;
times of reporting, days of the week reporting;
reporter staffing groups;
risk data quality standards;
historical mapping of trends across complaints, incidents to identify appropriate risk identification; and
duty of candour compliance.
Duty of candour
Duty of candour compliance remains at the forefront of serious incident reporting and management, supported by existing 'being open" policies and procedures. A quality governance manager focuses solely on the management of combined complaints and serious incidents.
The challenge has been to make governance feel real for staff on the front line, not only doctors and nurses but everyone interacting with patients - the porters and cleaners are the eyes and ears of the hospital - and have excellent ideas about how to improve patient safety and experience.
Governance becomes more powerful as a concept when people understand what it means when they report an incident and know that they will be supported through the process.
'The transformation is being achieved by staff at all levels embracing new ways of working'
One of the most significant improvements is the substantial increase in near miss reporting and reporting overall – raising the trust from one of the lowest reporters to one of the highest. It is no coincidence that this has mirrored the performance of the trust as a whole. We were the first one to come out of special measures after a "good" rating from the CQC.
The work began with a commitment by senior managers to get out onto the wards and into every nook and cranny of the trust, talking to patients and staff and most importantly, listening to them.
The transformation is being achieved by staff at all levels who are embracing new ways of working and putting words into action, placing patients at the heart of everything we do.
Giles Thorpe is a registered nurse and deputy director of clinical governance at Basildon and Thurrock University Hospitals FT