Trust chief executive John Brouder tells Jennifer Trueland how the right attitude can reap great rewards for healthcare
When working in the health service, if you do not have a mindset that expects change then you will be disappointed, says John Brouder. The trick is to welcome and engage with it - but only for the right reasons.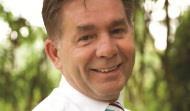 'If you embrace change, if you're first to the post, then you have the opportunity to be the architect for those who follow'
"Some people say that if you don't embrace change then it will be done to you," he says. "But the more positive view is that if you embrace it, if you're first to the post, then you have the opportunity to be the architect for those who follow."
As chief executive of North East London Foundation Trust, Mr Brouder has been at the forefront of an organisation that has seen radical transformation, and that is anticipating even more.
"If you go back four or five years ago, things were really quite different," he says. "We were a small specialist mental health provider with a turnover of around £100m. Today our turnover is £350m; our staff has quadrupled; we've extended our geographical boundaries [into Essex]; and have moved into community and physical health. It's been a bit of a change."
Engagement and motivation
A big leadership challenge for the trust was ensuring staff continued to feel engaged and motivated during a period of extensive change. "In a smaller, specialist organisation you are in a position where you almost know everyone and know all the services. When you have four times the human resource, that's not realistic," Mr Brouder says.
'Despite serving some of the most deprived communities, the trust is one of the highest performers'
The organisation made greater use of technology, including electronic newsletters and team briefings, to ensure staff were kept in the loop. Formal governance and accountability processes helped maintain trust and assurance among staff, patients, the public and other partner organisations, including local authorities.
The efforts of the senior management team have clearly paid off. Although it is serving some of the most challenged and deprived communities in England, the trust is one of the highest performers in terms of meeting financial and other targets.
One of the ways it has achieved this has been by applying the principles learned through being a successful provider of mental and physical health services.
"We have fewer beds in mental health and fewer treated out of area than other providers because our aim is to have the right treatment there for people at home and in the local community," Mr Brouder says. "We're applying that to physical health. If people don't need to be in hospital, we don't want them to be there."
Radical transformation
The trust has built up its community treatment teams for physical health and has already seen positive results. For example, length of stay in stroke rehabilitation units has halved. It is transferring this ethos to children's services, aligning paediatrics with child and adolescent mental health to look at the needs of each child holistically and ensuring services are joined up.
'We have quite a troubled population. We want to do something about that'
The trust now has even more radical changes in mind for social and community regeneration. "We have quite a troubled population," he says.
"The legacy of failed industries means that we have second and even third generation unemployment. We want to do something about that."
The trust has embarked on an ambitious change programme. Care City aims to revive the communities of the Thames Estuary to bring employment, better health and hope.
Circumstances have converged to make the moment ripe: recently the prime minister committed to more investment in housing in Barking and Dagenham; there are plans to extend transport links in the area; and partner organisations – including a local authority and a tertiary educational establishment – are keen to work with the trust.
Make a real difference
The idea is to have an iconic institute for health and research, attracting research funding – including from Europe – and expertise to the area.
"It's the perfect test bed," he says. "We have an aspiration that in 25 years time all the senior leaders will have grown up as part of this regeneration scheme."
The trust's next director of finance and commercial development will have a key role to play, Mr Brouder says.
"It's the chance to be part of design and development of something that will make a real difference in people's lives. It's a really strong leadership role. We don't want someone who is just an accountant – we're looking for someone who sees the potential and wants to make it happen."