A forum of professional women in Sheffield is aiming to overcome personal and workplace barriers by sharing experiences and fostering change, writes its founder Alenka Brooks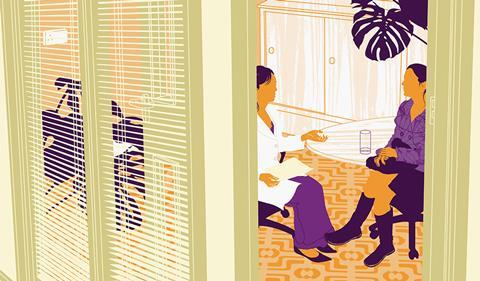 At several points in my career I have been hesitant to take opportunities.
'How could I want to work and still spend time with my kids and be a good mother?'
I often turned them down due to fear of failure, fear of making the wrong choice, fear of judgement and now, fear of being a bad mother.
But over 13 years as a doctor, I have slowly allowed myself to be pushed into opportunities, while still feeling that I am not the best qualified, though increasingly less resistant to saying no.
As a junior doctor on committees and board rooms nationally and locally, I kept asking myself where are all the women? And when I did find women in senior positions, they were often judged negatively.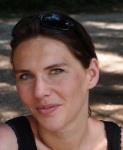 In 2012, I had just returned to work after a second period of maternity leave to a less than full time training post. With the increased complexity in my family's needs, I felt guilt and fear.
How could I want to work and still spend time with my kids and be a good mother?
However, coaching from a consultant physician training to be an executive coach was remarkable. It helped me deal with fears, making me a better mother and a better doctor.
I now understand that I needed my work to stay healthy mentally.
Coaching leadership
My experience of coaching led me to train as an accredited executive coach, and I have now coached several female leaders and aspiring leaders in medicine.
Most went through my journey of tears, fears and self-doubt before developing insights and actions – all of which have led to career successes and opportunities.
But more importantly, they have increased happiness and satisfaction at work and home.
'I started to see themes, brought into sharp focus by growing mental health problems experienced by young female doctors'
As I thought more about women in medicine and the challenges they face, I began to realise how much time I spent at work informally mentoring female doctors. I started to see themes, brought into sharp focus by growing mental health problems experienced by young female doctors, such as anxiety and depression.
But there was another common thread independent of career choice or personal circumstances: isolation, not feeling good enough, significantly downplaying abilities, assuming others would be aware of and acknowledge achievements, a lack of self-confidence and uneasiness talking about themselves in a positive way.
These have been famously described as "leaning out" from opportunities, on the premise of considering others in the future, as discussed in Sheryl Sandberg's book Lean in: Women, Work, and the Will to Lead.
Familiar tales
During a leadership fellowship at Sheffield Teaching Hospitals Foundation Trust last year, I was given the opportunity to develop these observations and dig deeper. This explorative work took the form of interviewing senior women including clinical and academic leaders.
It was slightly terrifying meeting these inspirational women and telling them about my experiences. But after hearing their stories about navigating to the "top" and associated challenges, the themes that emerged were similar to those experienced by junior doctors today.
'Women face institutional obstacles as well as a battle from within'
Women face institutional obstacles as well as a battle from within. We focused on women in medicine and academia, but the obstacles are common to all women in the NHS.
A senior female clinical director was of the opinion that "female leadership styles are very different to those of men and this need to be recognised". She said: "The benefits of doing this would be to access significant untapped talent in healthcare."
Key issues for women in healthcare
Low self-confidence and belief;
Risk taking abilities different to those of men;
Difficulty saying "no";
Lack of peer support;
Significant stress of managing work and home life;
Challenge of being taken seriously when working less than full time;
Poor networking opportunities;
Feeling of isolation in male dominated environments; and
Underestimating abilities.
Come together
One consultant clinical lead and postgraduate dean told me: "I have gained respect from male colleagues, but I feel that you have to be better than them to do well."
The call for action came from a clinical academic professor who said: "When I was at med school, 40 per cent of students were female, but they were the silent 40 per cent.
"I thought they were bound to filter through into leadership roles but it never happened. We have a duty to ensure this does not happen to the next generation."
Together, we shared and discussed the personal and professional risks and fears that might be attributed to the positive action for women, which often provokes negative views. This was overcome predominantly by a sense of protection provided by senior leaders involved in the process. It was this security that helped give us validity.
'SWiM was established to provide a positive forum where female professionals can learn through the experience of others'
We considered what might happen if young women at medical school - and perhaps even at school - tried to understand the challenges they might face in the future.
Imagine a room where aspiring doctors come together with medical students, junior doctors, consultants, health related academics, and top level NHS and university management to inspire and support each other in their professional lives.
Imagine women equipped with the ability to realise their potential, and organisations that nurture and tap into this vast talent while remaining flexible? Not only could we start to influence a change in culture within our healthcare system, we could provide the best healthcare for patients and families.
Nurturing the network
And so Sheffield Women in Medicine (SWiM) was established to build a local network and provide a positive forum where female professionals can learn through the experiences of others, foster a change in culture through peer support and mentoring, and increase the recognition of women in medicine by highlighting successes.
We are at the start of a journey, which began in February 2014. But the team has already learnt that ambition is central to our professional lives, and also to the success of SWiM.
'Our vision is to see similar groups emerge across the UK'
Our inaugural event was attended by Miriam González Durántez - partner of legal practice Dechert and wife of deputy prime minister Nick Clegg - who was delighted to speak about her experiences. Two hundred delegates heard her discuss the importance of female role models for Inspiring the Future, which encourages volunteers from all sectors and professions to visit schools and colleges to talk about their jobs.
Jane Dacre, president elect of the Royal College of Physicians, also spoke of the importance of peer support, and delegates heard from a panel of local leaders and academics on the key themes of flexibility and the value of mentors to their career progression.
Our next event in October will feature Chris Ham, chief executive of the King's Fund, as well as Carol Culshaw, a leadership development consultant for the Health Foundation.
Sheffield Women in Medicine team members
Prof Moira Whyte, professor of respiratory medicine at University of Sheffield
Rhiannon Hammond-Jones, faculty HR manager of University of Sheffield
At Sheffield Teaching Hospitals Foundation Trust:
Dr Eleanor Taylor, specialist registrar of gastroenterology
Dr Jenna Fielding, specialist registrar of haematology
Dr Cariad Evans, specialist registrar of virology and infectious diseases
Dr Saira Ghafur, specialist registrar of respiratory medicine
Dr Rhona MacLean, a consultant haematologist
Dr Rachel Tattersall, a consultant rheumatologist
Group effort
Our vision is to see similar groups emerge across the UK. We have shared our story with the Medical Women's Federation, the Faculty of Medical Leadership and Management and other healthcare trusts that share our drive for positive action.
'Commit to mutual responsibility, equality and a belief in inclusive diversity in the NHS'
But networks need values to thrive, and once the infrastructure of SWiM is in place, the utility of the network will depend on the involvement of members.
We asked our SWiM network members to pledge the following, and we ask you, as HSJ readers, to do the same:
Share your story and experiences with your colleagues, especially junior ones We are fearful of admitting mistakes; acknowledging that professional decisions are often driven by circumstances outside of work is not part of our culture.
Aim high when it is right for you, and aim high for your colleagues Create a culture where women are encouraged to take risks and model this. Ask yourself what would I do if I were not afraid, and then go and do it.
Give and receive feedback more often It is a form of both compensation and investment in our staff. Reciprocity is central to the values of the NHS.
Make and push junior staff to seize opportunities you can offer in daily life Take them to senior meetings, create shadowing opportunities and demonstrate how you handle yourself successfully.
Finally, commit to mutual responsibility, equality and a belief in inclusive diversity in the NHS.
The NHS is recognising the importance of such work. I am honoured to have been recognised as a winner of a Personal, Fair and Diverse Champion Award this year by NHS Employers for leading and championing SWiM, with a fantastic team who have all played a vital role in its formation and success.
This is what I did when I paused and stopped being afraid. What will you do?
Dr Alenka J Brooks is specialist registrar of gastroenterology at Sheffield Teaching Hospitals Foundation Trust