Former finance director at Basildon and Thurrock University Hospitals raised "professional concerns" about organisation's intention to accept control total
Suggested there was "considerable pressure" from NHS Improvement to accept the target, but warned about the trust's rising mortality rates
The trust went against his advice and finances were £3m worse than planned after the first four months of the year
A struggling NHS trust went against the advice of its finance director by agreeing to a savings target that he warned would jeopardise patient safety, confidential papers seen by HSJ reveal.
Rick Tazzini, the former finance director at Basildon and Thurrock University Hospitals Foundation Trust, raised "professional concerns" about the organisation's intention to accept NHS Improvement's deficit target of £23.4m for 2017-18, which required £5.5m of additional savings on top of those already planned.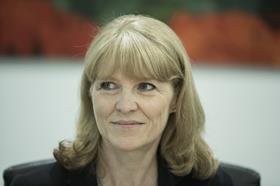 He suggested there had been "considerable pressure" from NHSI to accept the target and warned about the trust's rising mortality rates. He said the board could not guarantee patient safety would not be affected.
The trust rejected his advice and accepted the control total.
Mr Tazzini appears to have left the trust shortly afterwards, however it was also around this time that the FT was moving to a "group" management model with neighbouring trusts.
The trust's latest finance report, for the four months to the end of July, showed a £10m deficit for this period – £3m worse than planned at this stage. Projected over the remainder of the year, this run rate would result in a deficit of £30m.
In a memo circulated to senior staff before a private board meeting in April, Mr Tazzini said: "I need to raise with you my professional concerns with the overnight paper for a revised financial plan deficit of £23.4m. The current deficit [plan] of £28.9m contains significant downside risks…
"In setting an overly optimistic plan the trust will risk running out of cash, if the plans are not delivered."
He said a "deep dive" review by NHSI four weeks earlier identified "no obvious area for improvement", and added: "An additional £5.5m [of savings or income] is a huge sum,"
"No costed plans have been prepared, yet, to demonstrate how the additional £5.5m savings could be delivered, or the costs to achieve it. The plan, if it exists, which it doesn't, is therefore highly speculative," he said.
"I do not believe that the board can guarantee that patient safety and experience will not be adversely affected by such deep and unplanned savings. I hope I am wrong."
The trust was among the first cohort of NHS trusts to be placed in special measures in 2013, following a review into its mortality rates led by Sir Bruce Keogh.
It was removed from special measures in 2014, partly as a result of employing more substantive staff, but has since struggled with a significant budget deficit.
Control totals were introduced by national leaders in 2016 as part of efforts to reduce the NHS provider deficit, with trusts that refused to sign up being subject to additional scrutiny and losing access to their share of the sustainability and transformation fund.
Around 20 acute trusts have rejected their control total for 2017-18, according to the latest information published by NHSI. HSJ has spoken to several NHS finance directors about this regime and some believe inappropriate pressures are being placed on trusts to set unrealistic financial plans.
HSJ has also seen minutes of the private board meeting at Basildon and Thurrock in April where the memo was discussed.
The minutes said managing director Clare Culpin, who joined the trust the previous month, disagreed with Mr Tazzini, and said "work was continuing, at a pace, to understand what further savings could be made".
The minutes record her saying she was "being neither heroic nor maverick in her recommendation that the trust should accept the control total", and it was "her intention to lead the organisation through change, whilst protecting the quality and safety of care that was provided to patients".
She said chief executive Claire Panniker "was keen for the trust to sign up" to the control total and chair Nigel Beverley was "supportive", while acknowledging "a significant risk".
Renata Drinkwater and Elaine Maxwell, both non-executive directors, are recorded raising concerns about accepting the target and insisting caveats should be added to the acceptance letter, to outline the significant risks. The minutes said this was agreed by the board and it would reconvene to discuss the matter further if NHSI did not accept the caveats.
In their guidance around control totals, NHSI had said trusts should clearly accept or reject the target, and there "must be no ambiguity" in their plans.
HSJ asked the trust whether the caveats were accepted by NHSI, and whether the board reconvened, as well as the reasons for Mr Tazzini's departure, but it did not answer these questions.
James O'Sullivan, the chief finance officer for the new group of trusts, said: "The control total agreed with NHSI is challenging, however the trust has produced a revised forecast which works towards the delivery of the control total. The trust has already made significant progress in improving its financial position, which is being carefully tracked."
He said the trust has identified how to meet the £16.3m savings target implied by the control total, and so far delivered £8.6m.
He added: "As is standard practice in other organisations, closed board meetings are regularly held to allow board members to have preliminary discussions on various topics, or to discuss sensitive or confidential issues. All discussions in closed board meetings are held in strict confidence, so it would not be appropriate to directly comment on them."
An NHS Improvement statement said: "It is the role of a trust board to consider if they can agree a realistic and stretching plan that will deliver the control total whilst maintaining quality and patient safety. We requested that all 2017-18 plans were approved by the trust boards prior to submission to demonstrate they had been quality impacted assessed and been through the appropriate governance channels."
It did not answer a question as to whether it had accepted the caveats.
Source
Memo and private board minutes
Finance directors 'feel bullied' by NHS regulators to agree targets
1

2

Currently reading

Exclusive: Leak shows trust accepted deficit target despite FD's safety warning