CIPFA concerned senior finance staff are having professional ethics challenged
Current and former NHS finance directors say inappropriate pressures are being placed on local leaders
"Unrealistic financial plans are really corrosive and do more harm than good", says one former trust finance director
The professional body representing public sector accountants has warned experienced NHS finance staff are "often feeling bullied by regulators to publicly report numbers they do not think are achievable".
The Chartered Institute of Public Finance and Accountancy is concerned that senior managers are having their professional ethics compromised under the regime currently governing NHS finances, and that underlying financial performance is being misrepresented.
HSJ has also spoken to several current and former NHS finance directors. Some are concerned inappropriate pressures are being placed on local leaders.
As part of the government's efforts to reduce the NHS provider sector deficit, trusts are given strict financial targets, known as control totals, which must be met for them to qualify for their share of sustainability and transformation funding.
These targets require average savings of more than 4 per cent, and in some cases up to 10 per cent, despite the NHS's own efficiency adviser, Lord Carter, saying 2 per cent is a realistic target.
HSJ today revealed details from leaked papers suggesting Basildon and Thurrock University Hospitals Foundation Trust was put under "considerable pressure" by NHS Improvement to agree its deficit target for 2017-18.
The papers show finance director Rick Tazzini was not prepared to agree the control total due to fears over patient safety, but the board went against his advice and accepted it. He appears to have left the trust shortly afterwards.
Ethical concerns
CIPFA chief executive Rob Whiteman told HSJ: "CIPFA is concerned that experienced chief finance officers are often feeling bullied by regulators to [set plans and] publicly report numbers they do not think are achievable. This raises ethical issues not only for professionally regulated accountants but also non-executive board members and audit committees.
"We cannot, on the one hand, criticise companies like Tesco for misrepresenting underlying financial performance, and on the other hand accept that part of the state is risking avoiding bad news in the public domain to the point of ethical concern for senior managers – and, more importantly, failing to come clean on pressures reduces the likelihood of taking the difficult actions that are needed to balance the books."
The control total regime was introduced after NHS providers reported a combined deficit of almost £2.5bn in 2015-16, because the government believed many organisations had lost their financial discipline.
Most trusts accepted their control totals for 2016-17, meaning they would qualify for funding from the £1.8bn STF and would set a financial plan to meet the required savings.
But by the end of the year, around 50 acute trusts, more than a third of the sector, had failed to meet their target. Some missed it by around £40m.
Several current and former NHS finance directors have spoken to HSJ about the regime on the condition of anonymity, saying their career prospects could be jeopardised if they revealed their identity.
Creative accounting
One finance director who recently left the trust sector said: "Setting a stretching but realistic financial plan, and then meeting it, is one of the most important things for a public organisation to do. It's about demonstrating good governance, and ensuring everyone in an organisation buys into the plan.
"If the plan's too stretching and unrealistic, then you're not going to get people to buy into it, and that is really corrosive and starts to do more harm than good.
"There is so much pressure now from the regulators to sign up to control totals, to which some trusts have no hope of delivering. And then throughout the year, when it's obvious that trusts are off-plan, chief executives and chief finance officers are then placed under pressure to hold to their forecast as long as possible; when really they should be fronting up and dealing with the real situation.
"Trusts also have to report so early to the regulators now that boards are almost becoming franking machines. It's very unethical because if something goes wrong it is the whole board that is held accountable."
A current acute trust finance director said: "A lot of trusts are backloading their savings plans in a way that is not realistic and raises questions about accounting ethics and governance. There's clearly lots of creative accounting going on and it just means the problem is being bumped down the road to avoid negative headlines."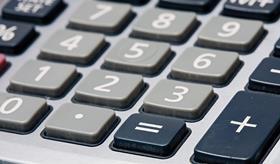 Another acute sector source said: "When the control totals were set they did not usually recognise where trusts might have used non-recurrent gains in previous years, so some trusts will have had a much tougher target.
"And then those who still had potential for large paper gains or one-off measures will have had a huge advantage if they were able to use those last year or this year.
"A lot of trusts are between a rock and a hard place, but quite often they feel they have little option but to accept the control total… What's being asked involves a level of denial and short-termism."
However, he said there are a range of attitudes towards risk and the control total regime among finance directors, and he could "sympathise with both sides of the camp".
Another said: "There is very significant pressure in the system for people to deliver extremely challenging control targets, and this is leading some people to feel their ethics are challenged and they are being pressured to sign up to plans that can't be delivered.
"However, I'd say they are thinking in the same way about the plan now as they did five or more years ago before the financial crisis. I worry that this ethics thing is a shroud people wave when they haven't got any ideas of how to meet the challenge."
Another director said: "The pressure is undoubtedly there but I feel strong enough to do the right thing. There is a particular issue around the pressure to stretch accounting principles to include non-recurrent gains in order to achieve financial targets but, in my case, this hasn't yet tipped into an issue of questionable professionalism."
Unrealistic plans
Serious concerns were raised around these issues in 2016, when the Department of Health sent accountancy firms into 20 NHS organisations to check they were not being overly cautious in their accounting treatment.
In June, the widely respected former regulator and trust chair Sir Peter Dixon said the new financial regime was encouraging "dishonesty and bullying".
Jim Mackey, chief executive of NHSI, has also spoken publicly on the issue, saying local leaders should contact him if they feel bullied into setting unrealistic plans.
HSJ asked NHSI if it accepted it needed to do more to ensure that trusts are not pressurised to draft plans which they feel are unachievable.
An NHS Improvement spokesperson said: "It is the role of a trust board to consider if they can agree a realistic and stretching plan that will deliver the control total whilst maintaining quality and patient safety.
"We requested that all 2017-18 plans were approved by the trust boards prior to submission to demonstrate they had been quality impacted assessed and been through the appropriate governance channels."
Finance directors 'feel bullied' by NHS regulators to agree targets
1

Currently reading

Finance directors 'feel bullied' by NHS regulators to agree targets

2