Asking all the important questions to face challenges and focus on issues of the non-clinical workforce, for leaders and organisations alike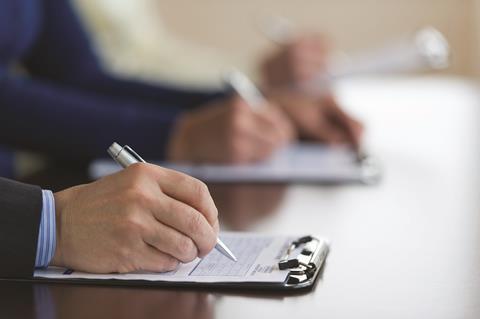 During the work contributing to this interim report, paticipants agreed that some simple self-assesment questions might help organisations and system leaders to focus on the issues around the non-clinical workforce. These are the questions (of which the last is particularly important).
Questions for organisations
How valued do our support/non-clinical staff feel? How do we know this; who feels most valued and who least; and what do we do about this?
Do we understand the value these staff provide, and not just the overhead cost they represent? How do we measure it?
Do we help these staff understand how they contribute to patients' experience, outcomes and good use of resources? How can we be sure?
How do we provide career development opportunities and skills aligned to future needs of the organisation/system? How are career development plans organised to ensure we get the staff we need at the right time?
What are our measures of job satisfaction and staff engagement, and how do we plan to enhance attention of HSJ readers on their value, at a time times of economic stress getting even more intense?
How are we actively challenging upwards to system leaders around the strategic vision for this part of the workforce?
How does our board present its views on the value of these staff internally and to the wider world, articulating and celebrating contribution of this group? If the answer is by awards, what is the ratio of celebration of clinical/medical staff to non-clinical staff?
How will we evaluate (in proportionate but meaningful way) emerging new support roles?
Given the Carter agenda on cutting the cost of back office, how will we evaluate the impact of taking staff down a couple of grades on service, colleagues, outcome for staff and public and patients?
Carter and procurement – fantastic, but where is national procurement expertise and leadership and change in behaviour, and procurement development plans locally? Where are workforce, skills etc?
How have we engaged the non-clinical workforce that supports clinical workforce effectively and efficiently?
Given tight finances, is our use of non-clinical staff as efficient as it can be, within the constraints?
What are the implications of choices based on lowest-cost in staff engagement and quality?
Questions for system leaders
Do our narratives about change highlight the importance of all parts of the NHS workforce, including those who support and enable the work of clinicians?
How are we ensuring providers and commissioners are collaborating to develop this part of the workforce in tandem with reform plans?
Questions for everyone
Can anyone think of a better term than "non-clinical staff"?
Mobilising the NHS's hidden army
1

2

3

4

5

6

Currently reading

Maximising the Contribution of NHS Non-Clinical Staff: Taking in the bigger picture

7