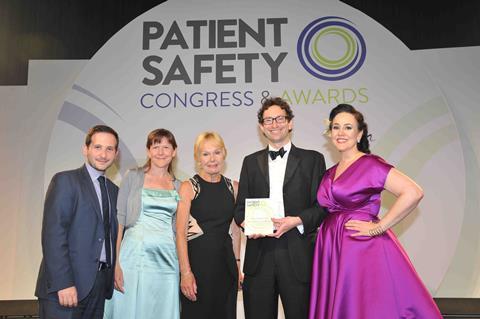 Patient Safety Awards 2016, Managing Long Term Conditions winner: South Tees Hospitals Foundation Trust
Winner: South Tees Hospitals Foundation Trust
The winner in this category has established what they believe to be a UK first: a rapid access, community-based, self referral service for patients with advanced Parkinson's Disease that addresses both physical and mental well-being.
The Parkinson's Advanced Symptoms Unit is an outpatient service. Some use it as a one-stop shop to address specific needs. Others attend over several weeks as their condition stabilises.
It has cut waiting times for an MDT assessment from 120 days to 10 days; created new day case pathways for what were once hospital inpatient interventions; and released capacity in the routine service.
Patient safety and learning lessons is at the core of the PASU's approach, with a learning log feeding into weekly educational meetings.
The judges said: "Our winners had a clear passion to target very a vulnerable group who are often overlooked."