Having professional enablement without diminishing patient safety is hard to achieve but not impossible, says John Sanfey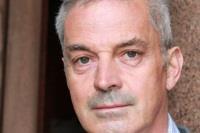 When repetitive defects in healthcare are fixed, patient safety must improve. Clinicians are well placed to identify the most pertinent defects, so there is a strong argument for empowering them with the freedom and tools to do so. But freedom in a profession can lead to self-serving protectionism and covering up poor performance in colleagues.
A robust system for detecting inconsistency of clinical quality becomes necessary.
However, patient safety systems tend to be process orientated, thereby intrusive and demotivating.
'Workforce empowerment becomes possible only when patient safety is assured by measuring outcomes'
Clinicians become anxious and resentful, reducing clinical quality and patient safety. It is something of a paradox. Professional enablement and patient safety are both desirable, but it is hard to have one without diminishing the other.
Hard, but not impossible, and ironically, workforce empowerment becomes truly possible only when patient safety is assured by measuring outcomes, not process.
Reflective problem solving
Doctors become anxious when subjecting their decision making to close inspection by peer review. The commonest reason for revalidation deferral is insufficient evidence of reflection, also a common cause for escalation of performance investigations. Consequently, the very problems that would benefit most from reflection often remain unexamined, and only furtively shared with colleagues, if at all.
This fear is misplaced. Any threat to a doctor's career comes from lack of insight, or worse, from cover up, and not from clinical mistakes or even repeated poor performance. Patient safety is given priority, ahead of a doctor's career; that is all.
A doctor who can objectively assure patient safety is not threatened by performance or General Medical Council investigations. On the contrary, they are commended for professionalism when they demonstrate three things:
sufficient insight to understand the cause of the problem;
the capability and will to take appropriate remedial action; and
evidence that actions taken to reduce the risk of similar future events have been effective.
There have been some recent examples in London where doctors have self-referred to performance teams, along with well crafted self-remediation plans. NHS England has responded by simply checking that remedial actions have been carried out effectively, without the need for formal investigation.
A second reason why doctors are not good at reflective, analytic problem solving is that few understand what the concept of reflection means. Recent joint work between the London Revalidation Leads and the Royal College of GPs has clarified this somewhat. The box below summarises their joint understanding of reflection and significant event analysis.
Reflection and significant event analysis
Reflection
Reflection can be defined as thinking about something to learn from it. The concept of reflection is meaningless without insight, which is understood in terms of profession as the degree to which both topic and outcome of reflection are considered appropriate by peer review.
Significant event analysis
1. Description of facts of event: Sufficient to enable colleagues to participate
2. Analysis: What caused the observed outcome for each key issue, event or moment?
3. Action points: If causation has been established, what action or learning is likely to minimise the possibility of repetition?
4. Assessment of action taken (future date): What impact has the action had?
5. Wider applications: What implications for systems and networks, publication of findings?
Individual reflective analysis
Excellent problem solving is key to earned professional autonomy. Although appraisal and revalidation must remain supportive and formative, doctors should accept that it is also a robust peer review and peer referencing assessment of their capacity to identify and correct non-trivial areas for improvement across the four domains of good medical practice in relation to their professional roles. Reflective practice is measured in terms of quality improvement outcomes, not by process.
Communication and system learning
The impact of individual reflection can be amplified by system-wide learning. The best teams communicate effectively. They share learning, extrapolate the implications of reflection, have sufficient discipline to implement actions, they measure outcomes and disseminate good practice widely when appropriate. Outcomes should be documented and made available for formal CQC assessment. It is a second level of patient safety assurance; again outcomes, not process.
Collective responsibility
Consistency of clinical outcomes across the NHS depends in part on system learning, but more importantly, on the willingness of clinicians to embrace the Francis report principles. Colleagues should support and help each other to identify and resolve concerns, but those who prove unable or unwilling to remediate must be guided into formal systems of remediation.
'Success will be measured by the absence of pockets of poor performance'
In practice, this will only happen when the professions have sufficient confidence that clinical governance systems are remedial, not punitive. Success will be measured by the absence of pockets of poor performance, and more importantly by the non-repetition of flawed decisions.
In summary, the clinical professions can be safely and productively empowered to follow the logic of their professional knowledge but only if, in return, they put patient safety ahead of personal pride, always, and be ruthlessly unforgiving of colleagues who persistently decline to do so.
Dr John Sanfey FRCGP qualified in 1983, was a GP principal for 25 years in Derby before moving to London. He is now a revalidation lead in NHS England, and a freelance GP working in a chambers of GPs in south central London. He continues to work in out of hours at SELDOC and in St Thomas Urgent Care Centre