New EU procurement rules take effect on 18 April
Commissioners that do not advertise all contract opportunities will be open to legal challenge
Doubts raised over the future of "most capable provider"
Vanguards appeal for clarity over obligation to tender
Vanguards have appealed to national leaders for clarity over whether they are obliged to use public tenders to establish new care models, amid fears that new EU regulations this month could leave commissioners open to legal challenge.
The Public Contracts Regulations 2015 take effect for the NHS on 18 April. HSJ has heard concerns that they could disrupt the vanguard new care models programme by dramatically increasing the risk of legal challenge where a non-competitive process is used.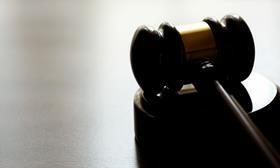 HSJ has also been told the system is not ready for their impact because national leaders have so far issued no guidance on how to deal with the changes despite being given a year to prepare the service.
The new regulations are likely to make it harder for commissioners to avoid going to market. They are understood to be of particular concern to commissioners in some vanguard sites, many of which are seeking to quickly enter into agreements with providers in the coming months without having to conduct a time consuming tender process.
Specifically, the regulations raise doubts over the future of the "most capable provider" process that has been permitted by Monitor as a way for commissioners and providers to collaborate on service redesign without first going through a lengthy procurement.
The new EU rules introduce a new "light touch regime" affecting all contracts worth over €750,000.
From 18 April, the effect will be to require NHS commissioners by law to publicly advertise all service contract opportunities – including standard provider contracts, which have not been subject to transparent procurement processes before. As well as advertising contracts in the Official Journal of the European Union, it requires commissioners to run a transparent process that treats providers equally.
Where this is not done, providers will be able to challenge commissioners through the courts.
Commissioners will be granted some flexibility in the process they use, and will be entitled to take into account factors such as quality of service, continuity, accessibility and affordability.
To date, regulators have allowed commissioners to work with a single provider – usually the incumbent – without going to tender if commissioners judge that provider to be the only one capable of delivering the service. Public sector legal specialists Bevan Brittan say this provision had been "generously interpreted" by Monitor to date.
This "most capable provider" process has been used by the South Somerset vanguard site to support collaboration between commissioner and acute trust to establish an accountable care organisation.
It has also been used outside the vanguards. For instance, Oxfordshire Clinical Commissioning Group awarded a new outcomes based adult mental health contract to a consortium led by its incumbent provider without competitive tendering.
Legal experts agree that the new rules present a challenge to this way of working.
A briefing note by NHS specialist at law firm Mills and Reeve said: "This raises questions around the future of 'most capable provider' commissioning processes… it is difficult to see a future for commissioning processes which involve anything short of full, OJEU advertised competition for health services [where contracts are over €750,000]."
The nine vanguard sites trialling primary and acute care systems wrote to the NHS national bodies in February with a list of requests including one relating to procurement.
The letter said: "The national bodies should clarify that they do not expect commissioners to run formal tendering processes for the development of PACS."
HSJ asked NHS England director for new care models Samantha Jones whether PACS sites would be expected to undergo a formal tender process.
She said: "I don't think I can yet answer that question. It depends on the local PACS and it depends on how they're going to approach it.
"The rules are the rules and the law is the law. It's making sure that those rules are adhered to but in such a way that works for what we're trying to deliver."
HSJ understands some vanguards – especially those which will not have begun a "most capable provider" process before 18 April – are concerned that they will have no choice but to go to tender. This would potentially delay the implementation of their plans by months or even years, and disrupt the collaboration between providers and commissioners at the heart of the vanguard process.
The new EU rules were introduced for the rest of the public sector a year ago. Government guidance on the changes states the NHS was given an extra year "to allow service commissioners the necessary time to adapt".
However, no guidance on how commissioners or providers should respond has yet been issued. The Department of Health told HSJ it will issue guidance "shortly".
An NHS England spokeswoman said the authority has held discussions with the DH and NHS Improvement on how commissioners can best be supported.
"As the legislation beds in and we can see how it operates, we intend to work with commissioners to further develop supporting materials… to aid commissioners' understanding of how the legislation works in practice.
"We are working with commissioners to ensure that we meet the new regulations… and will also shortly be launching a programme to improve commercial capability across the commissioning system."