Digital health solutions can help deliver additional capacity and resilience for primary care during the vaccination programme and the covid-19 expansion fund would benefit from its specific provision, writes Juliet Bauer.

This is paid-for content from our commercial partners. Find out more
Covid-19 is still very much present in all our lives. However, with the exciting news that a vaccine should be available from December 2020 and is to be delivered in primary care settings, the NHS' brilliant but stretched workforce will no doubt face further pressure.
Sponsored by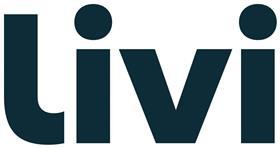 As the vaccination programme rolls out it will likely place significant strain on the delivery of routine services and appointments, as the NHS mobilises primary care staff to support the vaccination effort. This in addition to tackling a large backlog of routine cases that have accumulated since covid-19 first reared its ugly head. Add "winter pressures" to the mix and we can see that maintaining NHS core service provision during this crucial time will be as challenging as it is important.
Following the first covid-19 lockdown in the spring, we experienced a huge rise in the number of remote consultations being delivered in primary care which continues to grow throughout the second wave – at Livi we have seen 300 per cent YoY growth and now reach over 5m NHS patients. At its peak, in order to protect patients and clinicians, 98 per cent of primary care appointments were being delivered remotely. And, while this number has now fallen back to a little over 50 per cent, we can be sure that patients today are comfortable using technology to access the care they need.
By necessity, clinicians also experienced the benefits that digital healthcare platforms like Livi can offer. Those doctors who were already working with digital patient scheduling tools, integrated onward referrals and pre-consultation assessments, for example, found that they were able to deliver highly efficient video consultations - saving time without compromising care - thereby increasing the overall number of appointments they were able to deliver when most needed.
Given this, we warmly welcome last week's report of a £150m Covid-19 Expansion Fund for primary care, to be administered by ICSs and CCGs. As the fund becomes operational we want to make the case that digital health solutions can help deliver additional capacity and resilience for primary care during the vaccination programme and that the Covid-19 Expansion Fund would benefit from its specific provision. Our hope is to work with ICSs and other system leaders in primary care, so that we can demonstrate the capacity and economic benefits that digital healthcare can deliver when rolled out at scale, at population health level.
Building critical capacity is the name of the game. Livi is in a position to provide thousands of additional primary care appointments to assist in the covid-19 vaccination effort. We are able to provide this extra capacity and offer real cost efficiencies to the NHS; we can deliver remote consultations at a cost significantly less than that of an in-person physician consultation.
Deploying Livi and other digital health technologies can also utilise the potential capacity of those GPs who find physical practice unsuitable (for example those who are shielding, working parents, carers, or semi-retirees). In our recent user research, 88 per cent of Livi GP's reported that they work more hours and offer more appointments than they might otherwise due to the flexibility our service provides them. This way of working fits with the myriad demands of modern life placed on clinicians.
We know that patients want to be able to access the care of their doctor swiftly and conveniently. We know that their clinicians need effective communication tools to manage and nurture the patient-doctor relationship. We've listened to the real challenges facing our current NHS partners and that's why we recently acquired MJog.
By combining Livi's clinical expertise and telehealth tools with MJog's market leading patient communication platform, we can help our GPs work in new and more efficient ways to deliver the crucial access to care that patients need and to ease the burdens GP practices face in delivering that care.
MJog already works hand-in-hand with GP practices to deliver vital health messages to their patients. It delivers flu vaccination campaigns to people all across the country, a role it can reprise to help with the covid-19 vaccination effort. The advantage of the MJog's multi-channel solution is that patients can also be contacted by SMS, voice messages to landlines, email, and smart app. To vaccinate the population at speed, beginning with the elderly, it will be critical to ensure that patients are reached via their preferred channel and not only through a web-based solution.
With Covid threatening to widen health inequalities across geographies, age and social groups, digital tools that intuitively work for patients can make care more inclusive and help those struggling to access the system.
Healthcare in the UK is evolving and, by joining forces with MJog, Livi hopes to play a continued and leading role in capturing the long-term transformational possibilities of digital healthcare for NHS primary care and, in the near term, deliver the additional capacity and campaigns we need to meet the existential threat posed by the covid-19 pandemic.

Juliet Bauer, managing director, Livi