Specialised commissioning team told "do everything possible" to bring recommendations to NHS England board on 28 September
Initial proposal would see three trusts lose congenital heart disease surgery
Recommendation could end years of uncertainty over national reconfiguration of services
Controversial recommendations over the national reconfiguration of congenital heart disease services could be submitted to NHS England in three weeks, ending years of uncertainty.
NHS England's specialised commissioning team has been advised by acting director John Stewart to "do everything possible" to present its final recommendation at the organisation's board meeting later this month.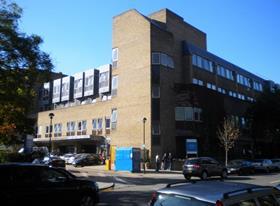 Under the initial proposals, CHD surgery for adults and children would stop at University Hospitals of Leicester Trust and Royal Brompton and Harefield Foundation Trust in London.
Central Manchester University Hospitals FT, which does not perform children's surgery, declared CHD surgery for adults unsustainable in July after losing key staff when NHS England said it was "minded" to switch services to Liverpool Heart and Chest FT. Interim partnership agreements have been established with hospitals in Leeds and Newcastle to care for patients.
Consultation on the future of the national service was delayed by the general election, eventually closing on 17 July, and the recommendations were not expected to be presented to NHS England's board until November or December at the earliest.
However, HSJ has learned the final recommendation could be presented at the board meeting on 28 September.
Leicester's board papers show the trust was advised by Mr Stewart that NHS England "is committed to reaching a decision on its proposals for CHD services in England as soon as possible".
The trust said more than 500 surgical CHD cases are now performed in the East Midlands each year and that Mr Stewart "had advised his team to do everything possible to bring their recommendation to the NHS England board on 28 September".
Alison Poole, the trust's senior manager for special projects, said: "This advanced timeline is a very positive step and will help to reduce the uncertainty surrounding the service."
The CHD review is the latest attempt to reshape congenital heart surgery after the report into the Bristol heart scandal in 2001 highlighted shortages of key surgeons and nurses, and a lack of leadership, teamwork and accountability.
In 2012, the Department of Health recommended surgery should stop surgery at Leeds General Infirmary, Glenfield Hospital in Leicester and the Royal Brompton Hospital in west London after concluding its four year Safe and Sustainable review.
However, the process was halted and responsibility passed to NHS England after a judicial review and evaluation by the Independent Reconfiguration Panel said the plan was based on "flawed analysis of incomplete proposals".
NHS England then developed 13 standards to be met by centres, including at least four surgeons carrying out at least 125 operations a year by 2021. Paediatric specialties must also be co-located alongside CHD services by 2019.
The following trusts would be the level one centres carrying out the most complex surgery: Alder Hey Children's Hospital FT and Liverpool Heart and Chest Hospital FT; Birmingham Children's Hospital FT and University Hospitals Birmingham FT; Great Ormond Street Hospital for Children FT and Barts Health Trust; Guy's and St Thomas' FT; Leeds Teaching Hospitals; Newcastle Hospitals FT; University Hospitals Bristol FT; and University Hospital Southampton FT.
An NHS England spokesman said: "Our priority is to reach the right decision for all patients who need these specialist services as soon as possible.
"We are reviewing more than 7,000 responses to consultation on the proposals and will continue to work with the NHS trusts involved before reaching a decision to ensure the right outcome for patients."