The impact of workplace conflict is greatly underestimated. Terry Leigh explains how carefully considered workplace mediation services can benefit the NHS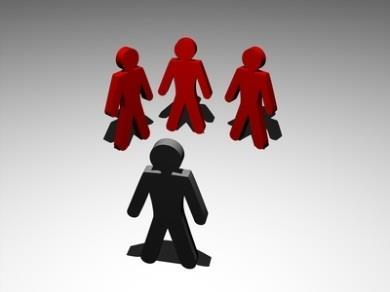 Workplace conflict can have a hugely negative impact on organisations. A global research report by OPP, in association with the Chartered Institute of Personnel and Development, found that, on average, each employee spends approximately one day a month dealing with conflict in some way.
The authors concluded that in the UK this translated to 370 million working days lost every year. The individuals involved in the conflict are also likely to be significantly impacted in various ways such as stress, formal proceedings, career concerns and home life discord.
'Acknowledging and dealing with conflict effectively will bring huge rewards'
While formal procedures have an essential role in the workplace, many disputes could be resolved without their involvement. Once formal procedures are triggered, positions are likely to become more polarised and the conflict less amenable to resolution.
Workplace mediation is a well recognised and effective process, and parties are often more comfortable with an external mediator who has no day to day involvement in the organisation. This allows them to be more open and to view the mediator as genuinely independent and impartial.
Impaired communication between workers often underlies many workplace issues, concerns and conflicts.
By encouraging positive communication in a safe and structured environment, the mediator can help people understand each other's perspectives and feelings, enabling them to find solutions, rebuild relationships and work together more effectively.
The organisational costs of workplace conflict include:
the risk of time consuming and costly formal procedures - for example, grievances and employment tribunals;
management time required to handle the conflict;
sickness absence costs of individuals dealing with impact of conflict;
negative effect on working relationships within the teams affected;
staff turnover costs associated with re-recruitment and re-training when those affected by the conflict leave the organisation;
negative impact on employee health and well being; and
reduced staff morale leading to lower productivity.
How does workplace mediation work?
Mediators are responsible for facilitating and determining the procedure for the mediation. They have no legal power, do not offer advice or impose solutions and make no attempt to judge the situation. Workplace mediation is a voluntary and confidential process.

Stage 1
The mediator has an initial private meeting with each separate party in order to explain how mediation works. Those involved are asked to discuss how they see and feel about the situation. The main issues involved are clarified and ways of resolving them explored. At the end of the meeting, the mediator confirms with the party their agreement to continue with mediation and how they wish to proceed.

Stage 2
In most cases a joint face to face meeting is then arranged. When facilitating face to face meetings, the mediator ensures that they are safe and controlled, allowing those involved the opportunity to speak and to respond to the issues raised.
At the start the mediator confirms how the meeting will be conducted. Each of the parties is then given an opportunity to speak about the situation, without being interrupted.
'The mediator works through issues with the parties to work towards an agreement'
The issues to be discussed are clarified and confirmed.
The mediator works through these issues with the parties, helping them to communicate, negotiate and work towards their own agreement. Any agreement reached is the responsibility of the parties themselves and is not legally binding.
Whenever possible it is best to conduct initial separate meetings and the face to face meeting on different days. This approach helps parties to remain fresh and enables them to reflect on the discussion in the initial meeting before starting the face to face meeting.
The benefits of workplace mediation
Reduction in time, energy and cost managing the conflict.
Successful mediation can rebuild relationships and help create a less stressful and more productive workplace.
Less likelihood of formal procedures being initiated.
The use of an independent and impartial mediation service demonstrates the organisation's commitment to resolve the dispute fairly and constructively.
Enhancement of staff communication skills and self-awareness, enabling them to resolve differences more quickly and effectively in the future.
Quick to initiate and complete.
Organisations may use external mediators or create a panel of in-house mediators sourced from staff within the organisation. Sometimes they may choose to have a combination of both approaches.
While I would advocate the use of general conflict awareness training for staff within an organisation, I consider the use of a professional external mediator to be preferable to an in-house mediation service.
One of the main reasons for the effectiveness of mediation is that the mediator is independent and impartial and, importantly, that this is also how they are perceived by the parties involved in the dispute.
Is a fellow member of staff, mediating in the dispute, likely to be viewed as equally independent and impartial as an external mediator?
'The impact of workplace conflict is often greatly underestimated'
Parties engaged in mediation may already know the in-house mediator or be required to work with them in the future. The mediation process encourages disputants to be open about how they see and feel about a situation and this may be less easy to achieve when an in-house mediator is engaged.
The impact of workplace conflict is often greatly underestimated. Both the individuals involved and the organisation can pay a high price for conflict that is not managed in a proactive and effective manner.
Acknowledging and dealing with conflict effectively will bring huge rewards by reducing the high level of associated costs and creating a more harmonious, healthy and productive workplace.
In his 2007 report to the Department of Trade and Industry, Michael Gibbons' extensive government review of employment dispute resolution concluded that mediation was a "pragmatic, flexible and informal way of providing both parties with positive outcomes" and recommended implementation and promotion of early dispute resolution.
Given the scope for improved workplace conflict management and NHS budgetary pressures, the use of carefully considered workplace mediation services should help NHS organisations in both human and financial terms.
Terry Leigh is a mediation consultant