East Kent and North Middlesex chief executives resign over emergency performance
Resignations follow pressure from NHS Improvement and ministers
Departures are a warning to other consistent poor performers on A&E
Two acute trust chief executives have resigned today under pressure from ministers and NHS Improvement over consistently poor accident and emergency performance.
The resignations of Matthew Kershaw, of East Kent Hospitals University Foundation Trust, and Elizabeth McManus, of North Middlesex University Hospital Trust, were announced to staff at lunchtime.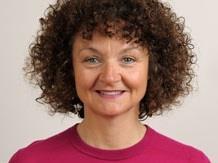 Both Mr Kershaw and Ms McManus have left voluntarily but HSJ understands their departures are meant to signal the desire among national NHS leaders not to allow below-target performance on emergency care to be "normalised".
Their coordinated departures are intended to be a clear warning from the centre to trusts whose A&E performance has been consistently below 85 per cent since April. HSJ understands there are 20-25 whose performance is a cause of concern at the centre.
Leaders at those trusts will now need to demonstrate to ministers and NHSI that they are doing everything within their power to improve A&E performance. They risk losing their jobs unless the centre is convinced that performance cannot be improved.
East Kent's performance slumped from 77 per cent in June to 70 per cent in July. Its performance remained at 70 per cent in August, making it the worst performing trust in the country since the start of 2017-18.
North Middlesex had an average A&E performance of 81.6 per cent for the first five months of 2017-18. Over the financial year so far it is the 12th worst performing trust on this measure, but has not seen a dramatic fall in performance over July and August like East Kent.
Other trusts whose performance has dropped sharply during the summer and are performing worse than North Middlesex include North Bristol Trust, The Princess Alexandra Hospital Trust and Shrewsbury and Telford Hospital Trust.
North Middlesex has revealed this afternoon that it will become a "clinical partner" of the Royal Free London Foundation Trust, which is looking to establish a hospital chain. The trusts have been working together for two years, and had planned to extend their partnership. However HSJ understands the timetable for this was accelerated by North Middlesex's continued poor performance on A&E.
Royal Free chief Sir David Sloman will become the "accountable officer" at North Middlesex from Monday. The trusts will continue to have separate boards. Ms McManus, who was appointed to North Middlesex from a director role at Royal Free, will return to the Royal Free.
Mr Kershaw has been chief executive of East Kent since January 2016. Liz Shutler, deputy chief executive and director of strategic development, will take over as acting chief executive until a permanent replacement is appointed.
The trust was taken out of special measures for quality in March this year but remains in special measures for financial performance.
Mr Kershaw has faced criticism locally over significant reconfiguration plans for the sprawling trust, which runs two A&E units across the county.
Acute medical services at the trust's Canterbury urgent care centre have been closed this year, after Health Education England asked the trust to move junior doctors to the other sites due to a lack of consultant oversight in the department.
Mr Kershaw has previously taken jobs overseeing difficult reconfiguration programmes or with trusts struggling with significant performance issues.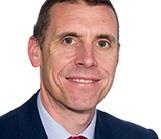 In 2013, he was trust special administrator for South London Healthcare Trust, the first to be legally dissolved under legislation passed by the previous Labour government.
He was also chief executive of Brighton and Sussex University Hospitals Trust – which has had long term performance, financial and governance issues – for three years.
He will now take up a new role as a senior fellow at the King's Fund.
Mr Kershaw said: "Over the last two years we have worked together very hard and made improvements in performance, developed an emerging strategy for improved healthcare in east Kent with our partner health and social care organisations, and continued to build on our improving internal culture… We have also made a strong start on improving our finances.
"We have not, however, made as much progress as we would have liked with respect to performance on waiting times in emergency care. In this trust, as in many trusts around the country, there remains much to be done in order to deliver this and I think this is an appropriate time for me to hand over the executive leadership of the trust to somebody who will further progress this work."
Ms McManus has been chief executive of North Middlesex University Hospital Trust since July 2016.
The trust has had a troubled history with A&E performance. Its emergency care was rated inadequate by the Care Quality Commission last year.
Performance against the four hour A&E target reached a low of 74 per cent against the national 95 per cent standard.
Health Education England also threatened to withdraw trainees from the trust in summer 2016.
Dusty Amroliwala, a former non-executive director at Barking, Havering and Redbridge University Hospitals Trust, was appointed as chair in February.
An NHS Improvement spokeswoman said: "It is very clear that we all need to be making every effort to prepare for winter, a potential flu outbreak, and learning from last winter. Throughout this, safety is paramount and our key consideration.
"In both of these organisations, performance has been consistently very poor and that has clearly given cause for concern in terms of safety and performance this winter."
Mr Amroliwala said: "This partnership [between the Royal Free and North Middlesex] is the culmination of nearly two years of close working… doctors and nurses from across the two trusts have been sharing their expertise to help transform the standards of care that our patients and local communities will receive in the months and years ahead.
"On behalf of the board I would like to thank Libby for her work since joining the North Middlesex. She has been instrumental in getting us to this position and we look forward very much to working with her in her new role."
Resignations send stark warning to chief execs on A&E performance
1

Currently reading

Resignations send stark warning to chief execs on A&E performance

2