With the demand for radiology services rising but one in every 15 posts remaining unfilled, trusts are turning to new options ranging from radiology networks to web-based portals to fill the gaps, writes Kim Thomas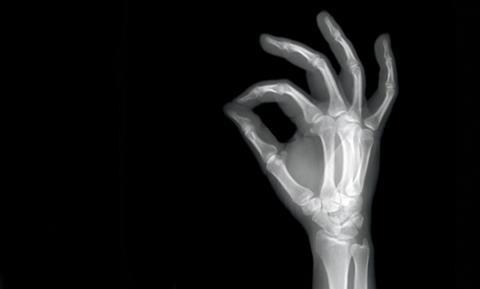 Radiology departments are groaning under the weight of growing demand for imaging services. The number of radiology examinations in England increased from 30 million in 2004-05 to almost 39 million in 2011-12, and is predicted to rise to 51 million by 2025.
Government, meanwhile, is pushing for NHS services to be available seven days a week, and Sir David Nicholson has challenged the NHS to make efficiency gains of 4 per cent a year.
And yet one in every 15 clinical radiology posts is unfilled, according to the Royal College of Radiologists, with the most pronounced shortage in the north west. Doing more work with fewer radiologists is not going to be easy - but it's not impossible.
'Doing more work with fewer radiologists is not going to be easy - but it's not impossible'
Several NHS trusts already outsource some night-time reporting to private providers to make the best use of the workforce during the daytime. An alternative model is to use teleradiology to maximise the use of resources within the NHS and while the first steps are being taken, there is a long way to go before the NHS can claim a true teleradiology model.
One step is the creation of radiology networks. The RCR is promoting the introduction of regional radiology networks, so that instead of each trust having a radiologist on call at night, two or more adjacent trusts collaborate to have a single radiologist on call, freeing up others to work in the daytime.
As Neelam Dugar, consultant radiologist at Doncaster and Bassetlaw Hospitals Foundation Trust, says: "One radiologist covering five hospitals is much cheaper than having five radiologists on call at night."
This model could also enable a trust that is short-staffed to borrow resources from a trust with spare capacity.
By sharing resources, trusts can also access expert opinion where necessary. Erika Denton, national clinical director for diagnostics at NHS England, says: "You can imagine that if you have a complicated wrist problem, there will be only a small number of musculoskeletal radiologists who are experts in wrist MR, but if we have a platform where they could collaborate, you would be able to get the expert's opinion if there was a difficult wrist MR."
To some extent, this is already happening. Regional stroke networks enable new patients to be assessed rapidly by neuroradiology specialists outside the local team, significantly improving the ability of doctors to treat stroke victims appropriately.
Promising alternative
This kind of collaboration is only possible when images can be shared, and in the NHS this is enabled through the Image Exchange Portal that allows trusts throughout England to share images. Although less cumbersome than exchanging images on CDs, its key limitation is that it requires a clinician to "push" the image to the recipient, which is not only time consuming but leads to the proliferation of duplicate images.
The IEP is used purely for the exchange of images - it does not, for example, allow a reporting radiologist to send a report to the source hospital's radiology information system.
One most promising alternative is the use of web-based portal technology, increasingly used elsewhere in Europe. Using DICOM and HL7 protocols to allow transfer between different PACS and RIS systems, the portals allow authorised external users secure access to a patient's images and records.
The beauty of portal technology is that it allows for rapid access to images and other relevant information. A good example for results distribution is the North West PACS portal. Developed jointly by trusts in the region, it allows doctors to view their patients' images, wherever they originated.
'One radiologist covering five hospitals is cheaper than five radiologists on call at night'
"Being able to do this via portals has completely transformed how we work," says Rhidian Bramley, a consultant radiologist at The Christie, where cancer specialists now have easy access to images taken at the referring hospital.
It took a year to develop the information governance to satisfy the NHS but is now working well and supports new and more efficient on-call rotas in which hospitals share expertise.
So the technological foundation in terms of healthcare standards like HL7 and DICOM and mature web development technologies are available. But image distribution platforms do not solve the issue of sharing the workload in order to create results - and this is the next step in increasing efficiency.
With the number of images and their complexity increasing rapidly in recent years, the workload has also increased and the need for workflow sharing will become more pressing.
Image distribution and teleradiology are complementary solutions. Teleradiology is about creating an environment for sharing the workload to create results. Image distribution platforms are about distributing these results to anyone concerned.
Areas of expertise
Joerg Dittrich, medavis chief executive, outlines the core scenario. "Business relationships between image acquisition points and medical reporting providers have become more complex, more demanding and the number of parties participating in such networks is growing," he says.
"It is less about one central large hospital distributing images (after the report has been written) and more about sharing the workflow between equal partners, each maybe having their areas of expertise. Furthermore, with the number of participating parties, it is more likely that the final environment is a heterogeneous one.
"Everyone would like to continue using their own clinical environment but still be able to share the workflow and information."
'Demand for imaging services is not going to lessen, and the NHS has to find ways of delivering them efficiently while maximising patient benefits'
The medavis portal4med is able to collect information about studies and reports created within a cluster of participating parties. Using a rule engine-driven DICOM study transport in combination with the related RIS reporting request containing the clinical context, studies are made available at the point where a report shall be written.
Of course this whole business is based on service level agreements and contract management per reading services request.
The medavis portal4med therefore decouples image acquisition and medical reporting, not only between NHS trusts but also between trusts and external - including private - service providers.
"Our system will make sure that the workflow works over system boundaries while providing the full clinical context in the internationally standardised HL7 and DICOM formats," says Mr Dittrich.
Demand for imaging services is not going to lessen, and the NHS has to find ways of delivering them efficiently while maximising the benefits to the patient. As Dr Dugar says: "Modern medicine cannot be practised without radiology."
The digital dream takes off – an HSJ paperless NHS supplement
1

2

Currently reading

Dawn of a new vision for imaging

3

4

5