Dr Kailash Chand, deputy chair of the BMA Council, talks about inspiring more people from BME backgrounds to succeed
The British Medical Association is proud to support this project highlighting the work of BME pioneers.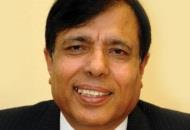 'It is essential we provide a health service underpinned by equality where talented professionals are given support and development opportunities'
Since the inception of the NHS, BME doctors have provided a range of essential services, including care and support, for some of the most vulnerable sections of our community, often working in areas of high socioeconomic deprivation and in less popular areas of healthcare.
By the 1960s, a time of significant expansion for the NHS, the government was proactively recruiting doctors and other clinical staff from Commonwealth countries, particularly in south Asia.
Today, the contribution made by BME clinicians and others continues to grow across the NHS, with more than a third of the workforce now coming from BME backgrounds. We have seen the vital role those from overseas have played in the key services, where there has been a historic shortage of UK trained doctors, including in consultant posts in emergency care, haematology and old age psychiatry.
This inspirational list of BME Pioneers reinforces how BME clinicians and others play a vital role in healthcare. By recognising such achievements, we hope to encourage and inspire others.
Overcoming barriers
However, we must continue to break down any barriers that stand in the way of a successful medical career for people from BME backgrounds. It is essential we provide a health service underpinned by equality where talented professionals are given the support and development opportunities required to create a lasting impact.
The BMA is committed to equality and the elimination of unfair discrimination in all its forms, and works to ensure that medical students and doctors are treated fairly and equally in their education and career. The BMA would like to see fairness, transparency and equity regardless of whatever stage people are at in that career.
Our focus is to guarantee that all doctors have the opportunity and support to choose and progress with equity throughout their careers. We believe that talent and contribution must be valued for themselves, no matter a person's background.
Dr Kailash Chand is deputy chair of the BMA Council