Every patient needs to take small steps in caring for themselves. Last year's Rising Stars seminar inspired a health campaign in Manchester to encourage them
In 2014 Amir Hannan was named one of HSJ's first Rising Stars – recognition of his unwavering commitment to giving patients electronic access to their GP records. Twelve months later, he returned to the Rising Stars seminar to report his continued progress in his quest.
'We now have 34 per cent of patients accessing their records'
"Last year we had 21 per cent of our patients accessing their records, whereas we've now got 34 per cent of our patients," explained Dr Hannan, a GP partner at Haughton Thornley Medical Centres in Greater Manchester.
"We've also now got 34 per cent of our Bengali patients accessing their records – the same as the general population and a very significant milestone. Some 60 per cent of our patients with anxiety and depression have now signed up for access to their records. It's just incredible what's happening."
More from the Rising Stars seminar
The campaign
Arguably more striking still was news of the Health Pledge campaign, which Dr Hannan said had been directly inspired by last year's Rising Stars seminar.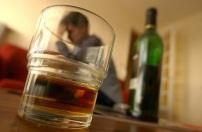 "I presented at last year's seminar with Ingrid Brindle [chair of the patient participation group at Thornley House Medical Centre, who has had access to her GP records since 2006]. Ingrid listened to Rising Stars like Damien Rolland and Pollyanna Jones talking about NHS Change Day, and heard all about staff doing something which could make a real difference for the NHS.
"Afterwards we were tweeting, and she said we had a wonderful time… met some wonderful people, it was a great opportunity for networking, but so what: what difference did it make? She posed the question on Twitter and then she came back and thought: I wonder if there's something we can do as patients."
That led to the creation of Health Pledge, a campaign to encourage people to commit to make a small change to improve their health. Marilyn Gollom, secretary of the patient participation group, explained that members quickly dubbed it Ingrid's big idea. "And the big idea was that small steps can make a huge, huge difference," she told delegates.
'The big idea was that small steps can make a huge difference'
"We have dreadful health outcomes where I live, and I wanted to be part of changing that. So we got together and four of us formed a working group and created a very interactive website where people can make their pledges."
It has become a high profile campaign locally – the group hired a market stall to promote it, and nursing students and staff from Manchester Metropolitan University spent a week in a local supermarket to spread the self-care message.
Inspiring students
Pledges have included no biscuits for Lent and having an alcohol free January.
"From little acorns grow huge trees," said Jacqui Gladwin, principal lecturer in nursing at the university.
"This started from a move towards records access that then has grown and grown from Health Pledge to students now actually working in the community alongside patients. Staff and students from the university spent a week in Morrisons with the community of Hyde, and the response was absolutely fantastic.
"In a week we must have seen 600 patients, and we took approximately 350 blood pressure readings, and at least 25 per cent of those patients needed referral on to services because they had significantly abnormal blood pressure readings. It was a fantastic opportunity from our students' point of view."
'I will listen to patients and be aware of patient groups and what they can do'
"We get told there's a lot to learn from patients as students and then we go on the hospital ward and don't listen to patients. We do exactly what the nurse told us to do," explained Dan Nelson, a third year nursing student.
"This is very interesting because we get to learn directly from the patients and that will hopefully have a massive influence on my future practice. So therefore, I will listen to patients and just be aware of patient groups and the amount of good things that they can actually do. It's helped me to develop my skills to support and empower patients.
"And also it's patient centred care which is the whole reason we went into health… I think this is a great example of us working together. It's been a really good thing to be involved in."
Rising Stars 2015: United by a desire for change
1

2

Currently reading

Rising Stars: Inspiring campaign promises self care

3